Oddly enough, I've never been to Reunion at Bangsar Village II for dinner. Ever since they moved from Bangsar Shopping Centre, (Previously known as YI GARDEN), I found this new posh setting a bit intimidating, and at RM12 or so for a measly bowl of wantan noodles, and RM4.80 per person for tea, not a place I was looking to head to in a hurry.
Then I got an invitation to a friend's birthday dinner, hosted by another friend. Such generous friends. Everyone but one, was fashionably late, and I was famished by 8.30 or so, so the reviews here might not be so objective, because I think it's true that everything tastes better when you're hungry. Conversely, nothing really tastes very good when you're stuffed.
We left the ordering to the expert, who patronises the place as often as .....help, my metaphors escape me at this point. I actually find ordering food for people, at a chinese restaurant, to be quite stressful business, so am always glad when there is someone else to do it for us.
The first dish was the crispy skin roast chicken with keropok. A timeless classic, this. The chicken was moist and succulent. I am so glad that God in His wisdom created some people to be breast men, and some leg men. ("Men" being the all inclusive of gender term, including women). This prevents unsightly battles for a particular anatomy of the dead chicken. I personally am a leg and thigh person. I find breast meat like
blotting paper
.
To the youth of today, who probably have never seen a blotter or blotting paper, in the days of yore, when we used REAL fountain pens, which can squirt ink, and suck ink, we used a blotter to quickly dry the ink to prevent smudging.


The other dishes more or less came simultaneously, hence the name reunion, I guess. Feels like a Chinese New Year eve reunion dinner, when all the food's on the table, and we are spared the wedding dinner style one by one by one courses. I like it when all the food is there at one go. You can mix the flavours together with your bowl of rice. Feels homely.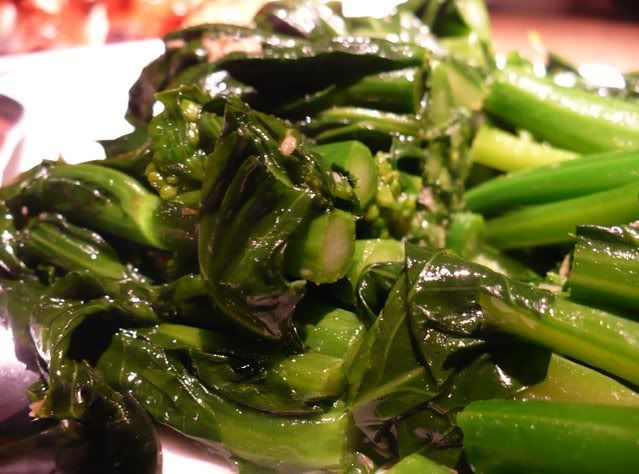 The (presumably Hong Kong) Kai Lan was soft and tender. You didn't need the molars of a T Rex to chew your way through this dish.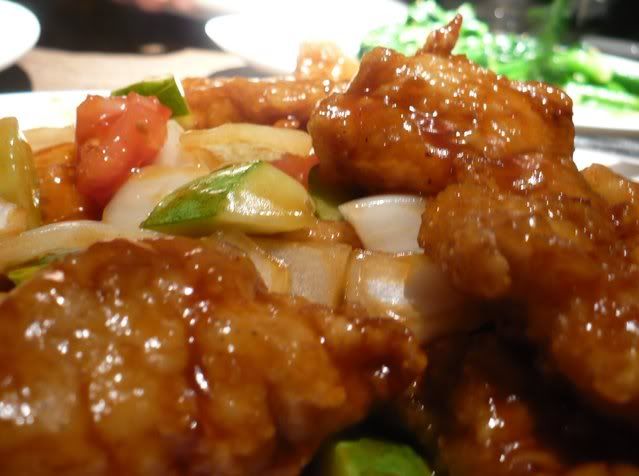 Sweet and Sour Fish. Nothing outstanding about this dish. Would have probably been happier if it had been pork.



Sauteed Prawns with Snow Peas (are they called snow peas?) with a generous helping of deep fried shallots and garlic. The prawns were plump and fresh, though a bit one dimensional in taste. As in they were not sweet. The taste was purely external.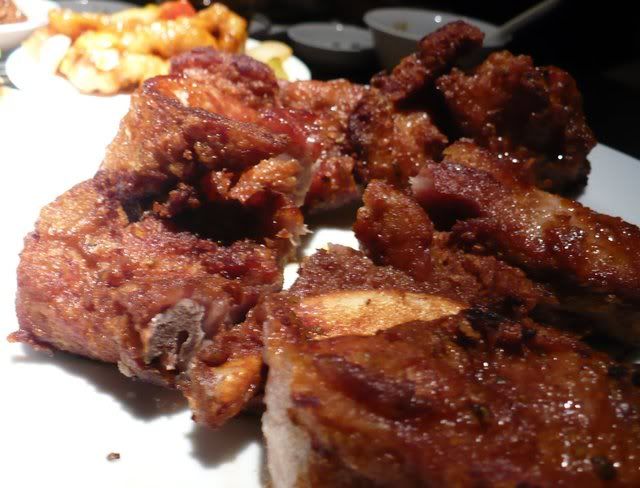 These pork ribs were yummy. Well seasoned, (Nam Yue Pai Kuat I think) and the meat was nice and tender. Also a bit on the lean side. However, the servings were toooo huge. We are afterall delicate eaters.





Ah, the carbo nightmare. Spicy Brinjals With Mince Meat In claypot. This dish alone makes the perfect bridal partner to a bowl of rice. Slathering that lovely greasy gravy, a bit pedas, on rice, ahhhh, this is the comfort food. There was a hypothesis on the table that brinjal is a lady's vegetable, or usually only women like brinjal. Hmmm, I'm not sure of the vast ramifications and freudian implications of that statement, but heck, I am not ashamed to admit I lurve brinjal, and its relatives. The fat round ones, the long phallic ones, the bell shaped ones....



And that was Saturday night. Yesterday, Lemongrass pops up on MSN and asks me for lunch. I had my standard answer ready, coz I had just had my eggs and toast and was stuffed, and said, "I got no transport", which is true. Then she said, s*** la you, its in f******* bangsar. (don't believe me? its all there on the MSN Archive). I then played the "I just ate" card, but she insisted that the food would have digested by then. Anyway, I thought it WOULD be nice to meet up, so I went along, saying that I would join them for the company. But that woman in all her wisdom WAS right, by 1.20pm the breakfast had dissipated into an eggy smelling fart.

So, everyone was late as usual, and I wandered around the Kitchen Shop next door, and nearly fainted at the prices. ANd as they arrived, I suddenly had a phone call I had to take, so by the time I re-entered Reunion, I was the last.

Lemongrass was feeling particularly carnivorous and wanted her meats. Nigel said he was fine with the protein fix. Paprika, aka Lulian, aka Ravenous Rabbit, (make up your mind, woman) was easy, as was I, and left the ordering to them. But I did request the hokkien mee though, as we had that on Saturday as well, and it was deeeeevine. Pieces of deep fried lard calling out my name.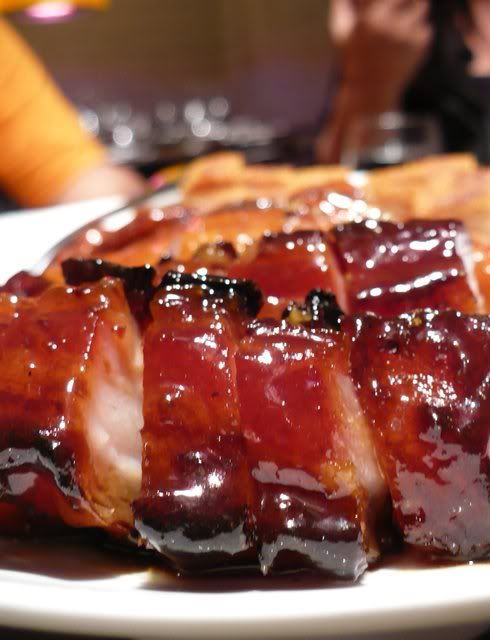 The meat platter was good. The siu yoke was too fatty though, it was like, SKIN AND FAT. Eugh. Very contradictory, I know, but the only form of pork fat that I eat readily, without question, is chee yau char, (very healthy, I know).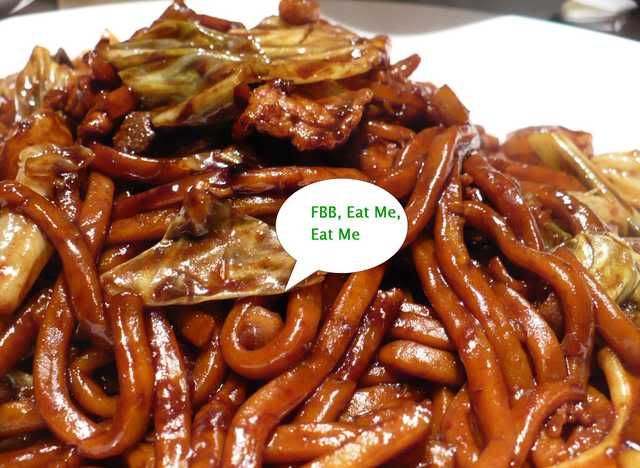 There you go, I told you the piece of lard was calling out my name.



Twas a most entertaining lunch, and I had no regrets going.