Sometime LAST YEAR, in an intoxicated inebriated frame of mind, I managed to key a reminder into my phone with the entry, "Bangsarbabe Food Tasting", 6th January. When I looked back at the entry, I was racking my brains, after severe amnesia, wondering, "food tasting? for wedding dinner ah?"... It wasn't till later, when the invites were out, that I found out, ooh, it was for the Chinese New Year Menus at Zuan Yuan, at One World Hotel in Bdr Utama.
And so it begins, the first of the Chinese New Year feasts....the tail of the tiger and the head of the rabbit. Do we move from carnivorism to herbavorism this lunar year? Will cute baby piglets cease to become part of our menus? So many questions, so many thoughts to ponder upon at the turn of the year. Resolutions for 2011? Well, resolutions are for the imperfect. So I've none.
I was the 2nd last to arrive, much to my embarrasment. Actually, I observe that food bloggers are surprisingly quite a punctual bunch. Despite hell and highwater, most manage to arrive at the venues on time, which is good.
After me, Nigel Skelchy made his grandiloquent entrance, explaining to us the various components of the Brass alloy. (to be fair, I asked him, knowing that this was the walking wikipedia, with no leaks).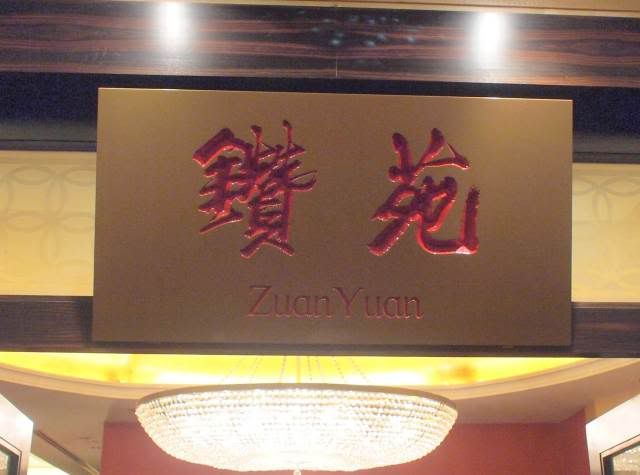 The restaurant, on the ground floor of 1WH, is pork free, and halal.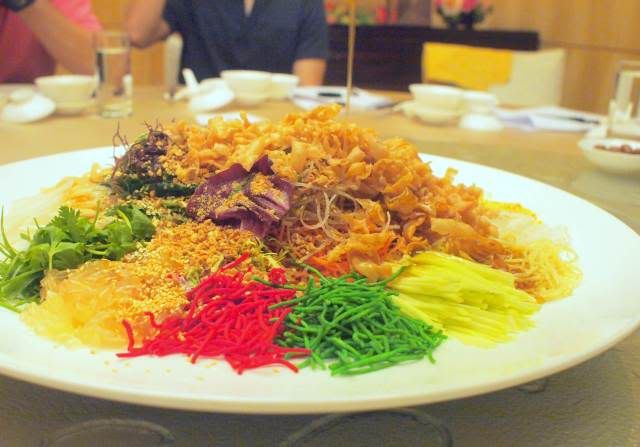 The first toss is ALWAYS the best. Year in year out. Gone are the days when yee sang is served only from the Birthday of Mankind (Day 7) onwards, but even a month before CNY. That first taste, when the tangy plum sauce hits the tongue, triggers of happy memories of days gone by, of the innocence of Chinese New Year, when we gaped at firecrackers and waited for our first ang pow. These days, its a reminder to change new bank notes.
Incidentally, the old man here does give angpows to those who qualify. My criterion for angpow giving is.
1. Unmarried
2. Untainted
3. Unemployed
If you fit all THREE criteria i'll gladly give you your angpow. I'll have to take your word for no2... the very act of lying would taint your soul immediately anyway.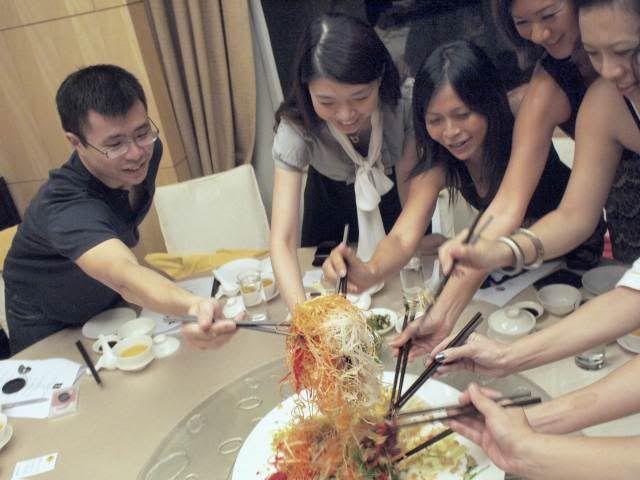 The clickety clack and cacophony of auspicious chants... wealth, health, longetivity, business prospering, world peace, etc... As I said, that first taste is always the BEST, so Zuan Yuan has the unfair advantage here, for me personally, this year.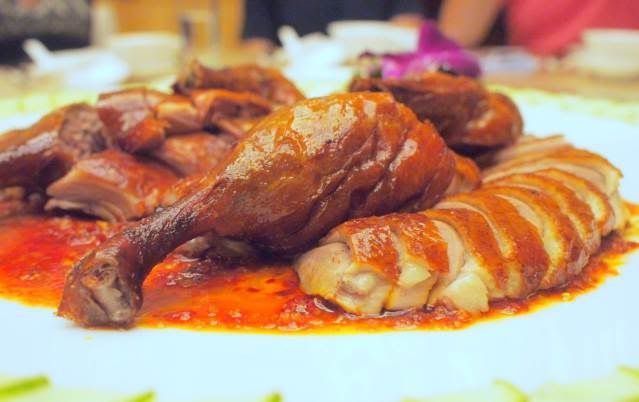 A most amazing Roasted Duck with Unique Spicy Sauce. Succulent moist tender pieces of duck, in a semi spicey chilli-ish sauce. These days I find I prefer ducks that aren't waddling in their own fat. A good balance of lean and fat is important, and this particular duck had that balance.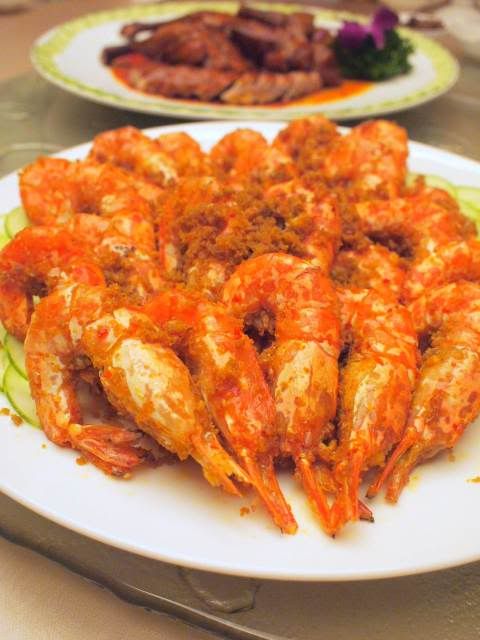 Wok Fried Tiger Prawn HK Style. Big prawns, coated by their descendants, minor shrimp...the prawns were super fresh, and this method of preparation is a welcome change to the usual butter prawns that have invaded our tables for the last decade or so.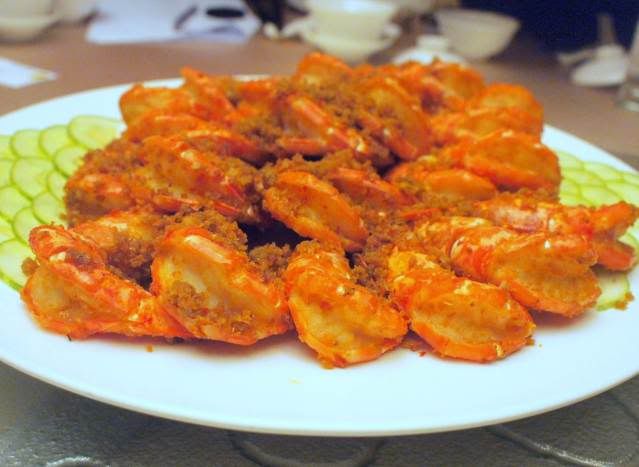 Steamed Coral Garoupa with Pickled Radish and Chilli. Now the fish was sizeable, but a bit overcooked. Pity. The meat was fresh enough and the sauce not overpowering.
The must have Fatt Choy dish, with stuffed beancurd skin. Very nice, and a lovely stock gravy as well.
Chef posing with Bangsar Babe...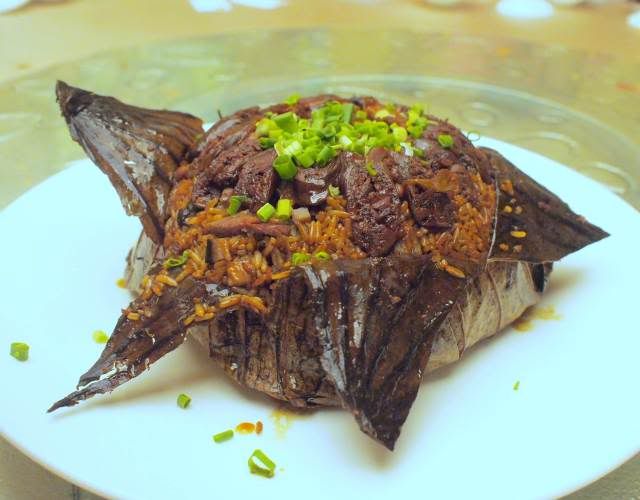 For a pork free dish, it certainly tasted adequately flavourful, with turkey liver sausage, and very aromatic fluffy rice in lotus leaf. Chunks of meat, and mushroom, ... a lovely way to end dinner and fill you up if you weren't already...BUT there was an unexpected encore..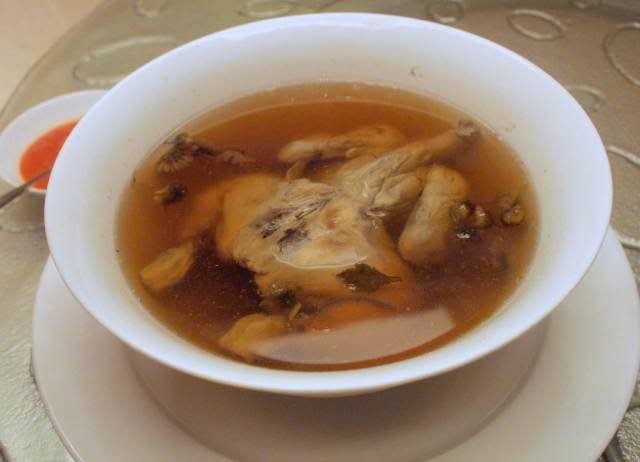 A lovely chicken soup that could soothe any soul, subtlely flavoured with chrysanthemums, and other herbs. Lovely lovely ....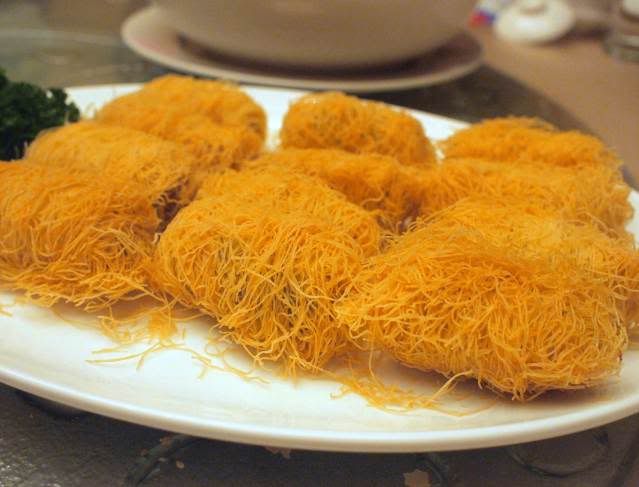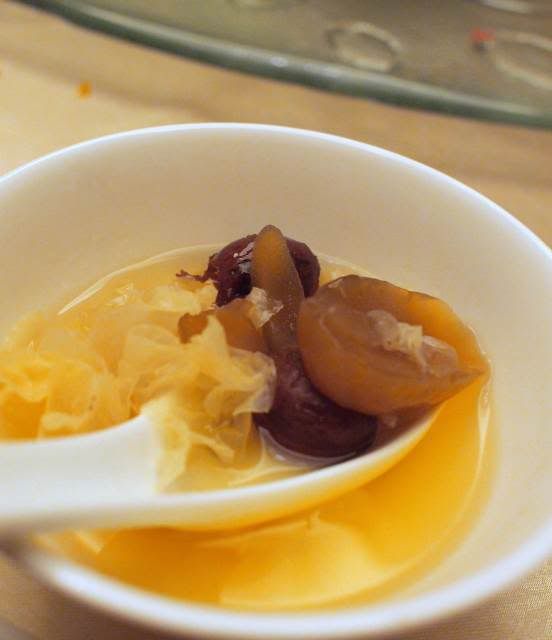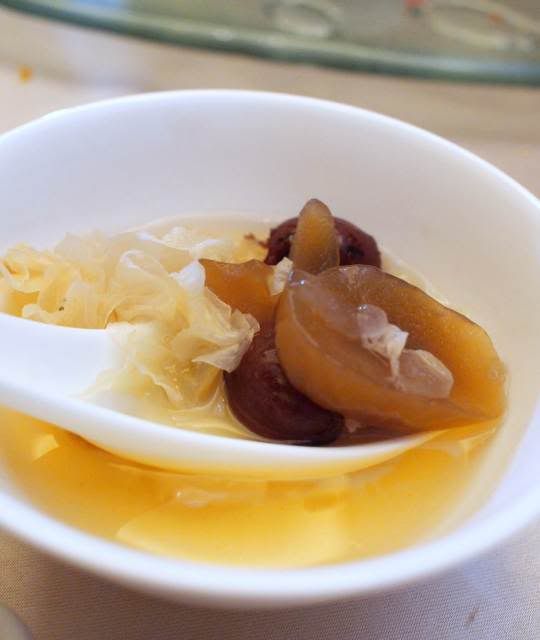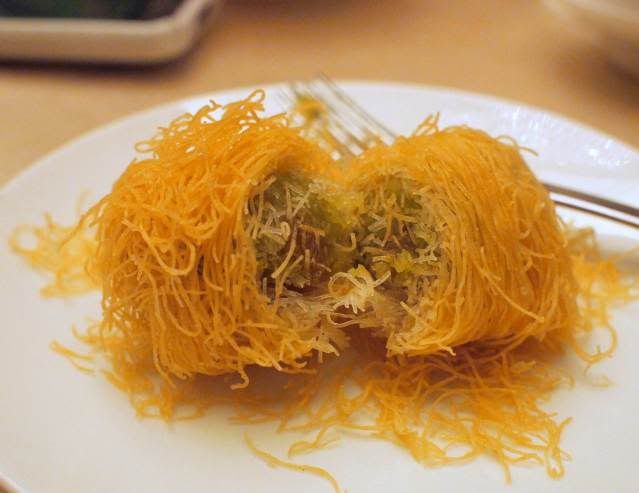 Desserts were the avocado kataifi, a delicious avocado filling wrapped in the fluffiest rice vermicelli..and a hearty healthy Double Boiled Organic Bird's Nest With White Fungus and Red Dates dessert. Absolutely goodiness...
Bangsar Babe with our charming hostess, Florence...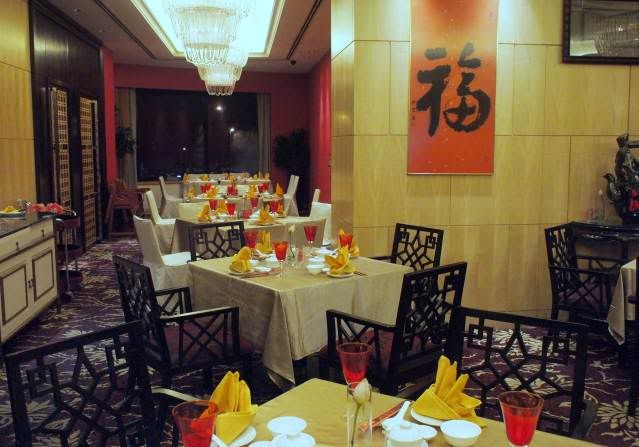 To view their full various set menus, check out The Nomad Gourmand's post
HERE
...
I have to say I was pleasantly surprised by the dinner. The duck was really outstanding, I felt. With all due respect to any Muslim readers, somehow a pork free Chinese restaurant strikes me as appealing as KFC without the skin.... but the delightful cornucopia of flavours and alternatives more than made up for it in Zuan Yuan.
Good chinese halal food? Head over here pronto!
Thanks Bangsar Babe for the invite, and thanks to the management of One World Hotel for having us.