Some Sagely advice from FBB, to all you young dating/courting couples out there. Especially to the men. Do Not Do during courting what you don't intend to do the rest of your married life. For example, giving flowers, opening car door, (that's what remotes are for), love letters (shudder), buying jewellery, because it WILL come back to haunt you....10 years down the line, nag nag nag... aiya, why last time dating you buy me flowers, why this why that.
I am proud to say, Mrs FBB has never asked me those questions, because, well, she can't (cos in my wisdom, I never did any of those things).
I digress as always. The word
Sage
always evokes so many different thoughts in my mind. This would be my third time in a span of 1 year and a bit that I've been to Sage, at the Gardens. Feeling uncharacteristically un-frugal, I decided, yes, I shall treat myself to a nice lunch with good friends. (no, I wasn't treating them, it's the Netherlands method we used)....
It always pays to know people who know people. In this case, our pal,
Paranoid Android
, who dines here the way ordinary mortals dine at kopitiams. On a regular basis, so that everyone here knows his name. If you do go, just name drop, "I'm Paranoid's friend", and look around in a paranoid way for gangsters who might mug you. (I'll bet you are, they'll think).
Don't you just LOVE IT, LOVE IT, when you sit down, and don't have to think, and there's a menu planned out for you? And I don't mean those that start with "The Wedding Dinner of Mr So and So" and the rest is in chinese.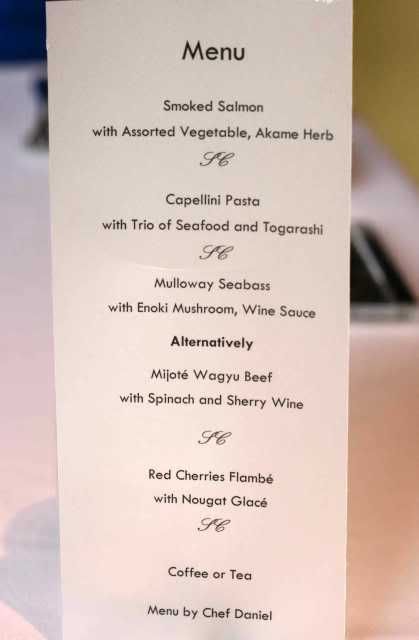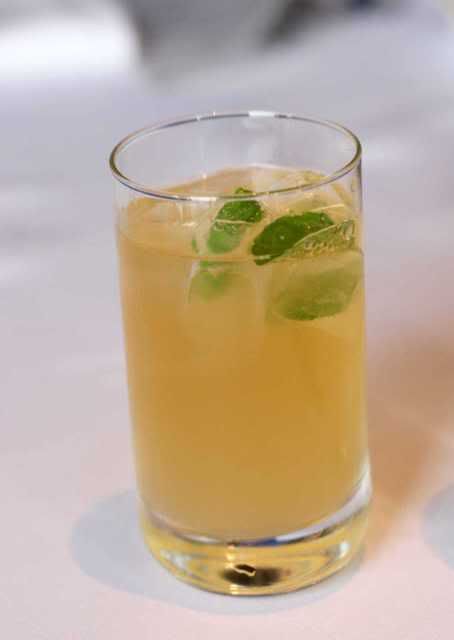 A virgin like mojito like drink. Refreshing and cleans up the palate in anticipation of the goodies that are about to be served.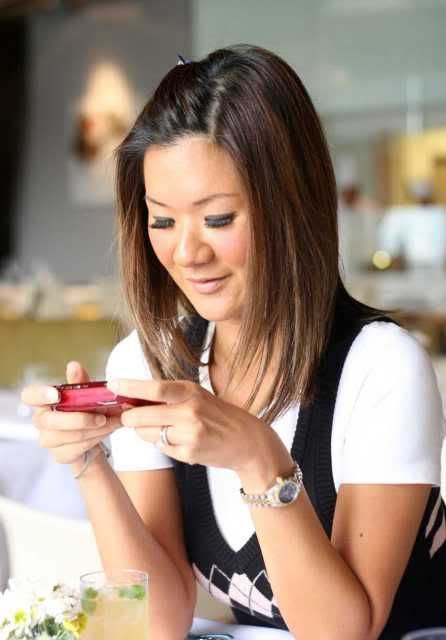 Isnt she the epitome of elegance?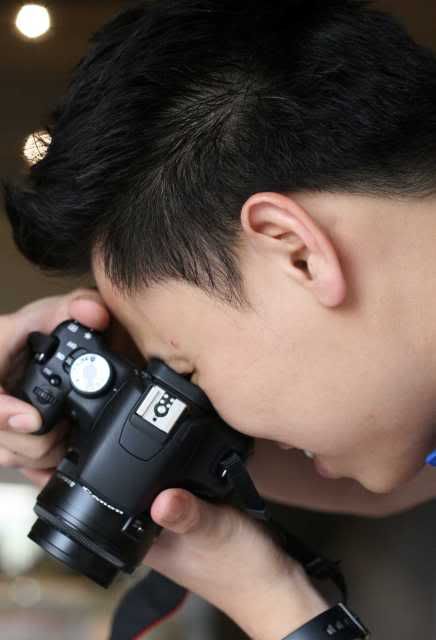 Monkey Boy with his new toy. He's a genius with it. Added to his comical flair, it's best to get his autograph now while you can, before he's famous and looks at you and asks, "who are you?". Even name dropping Paranoid's name would be futile.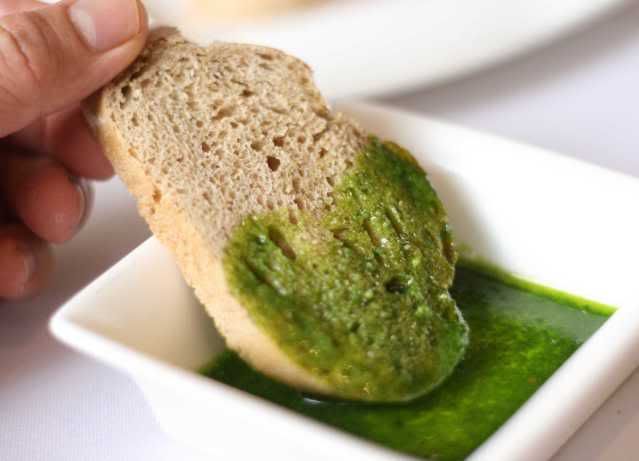 Their signature bread and dipping sauce, something like a pesto in olive oil. Basil is definitely one of the featured ingredients. The pleb in me still screams out for butter... but on this occasion, I refrained.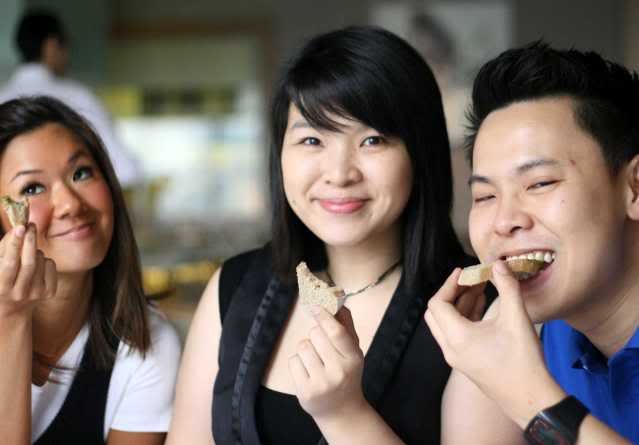 Aren't they a gorgeous bunch. Paranoid refuses to be photographed. Hence ....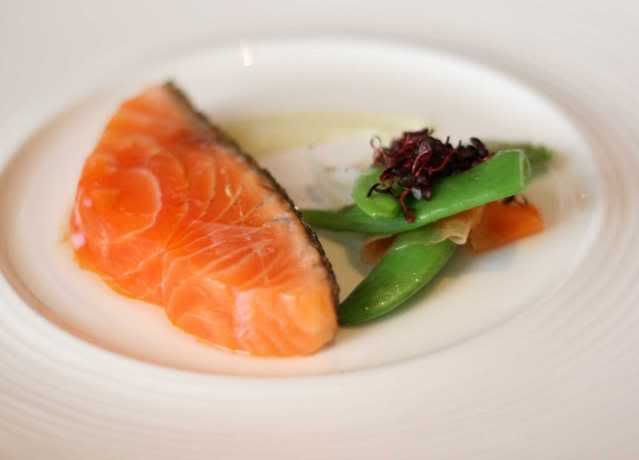 Smoked Salmon Starter.... With Akame herb. Simply sublime. Not too salty, like the commercial smoked salmon, a thick sashimi sized slice, if not bigger, with a layer of crispy skin. Fabulous contrast in texture and tastes. The freshness was superb, makes you wonder if Mr Salmon Rushdee was swimming in the sea hours before that.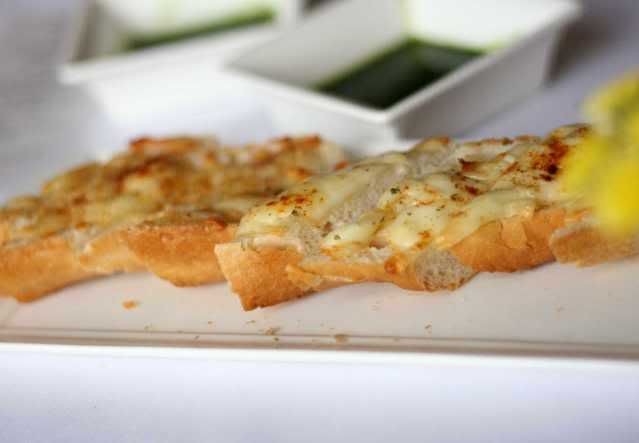 More carbs to fill us up. Nothing to shout about. Cheese on toast, basically.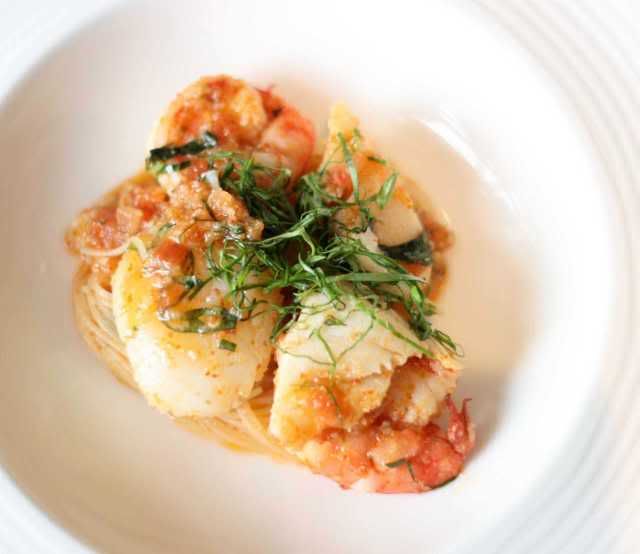 Mmm, my favourite. Angel Hair pasta (capellini) with seafood. I could eat a main portion of this easily. The pasta was perfect, and had soaked in the flavours of the seafood and sauce, and oooh, shudder in esctasy, oh so good. The seafood was delightfully fresh, and scallop sweet and succulent.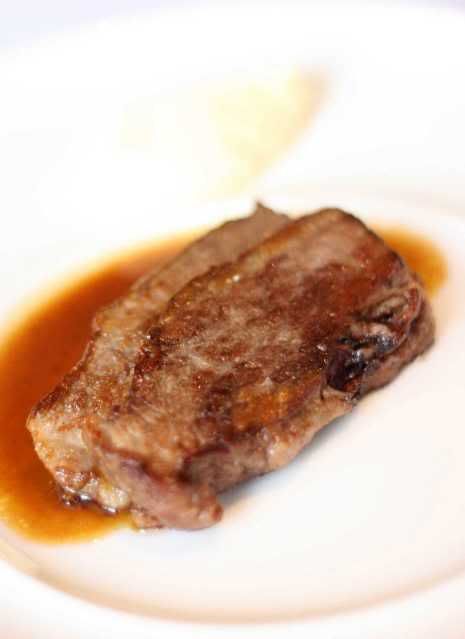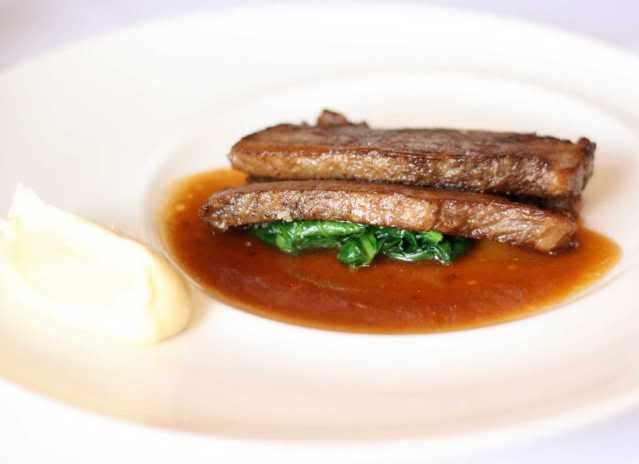 I opted for the Wagyu, which reminded all of us a bit of charsiu. The wagyu was a bit overdone, as I asked for medium. The overdone-ness was more apparent in the leaner cut of the wagyu whereas the piece with the fatty layers was more forgiving. But still, very tender, and was still a treat to the palate.



The Mulloway Sea Bass, (is that from Mullholland Drive?) which the others had. I think it was good. I sampled a morsel, which was not enough to give me a real taste. It's like that teeny spoon of sampling ice cream at a baskin robbins, that gets lost on the way to my tongue. But I think the sea bass was good. Afterall, it's Mulloway wor. What's Mulloway? Err...no idea.

Then, just as we thought the best was over, Paranoid Android brings out his cherries!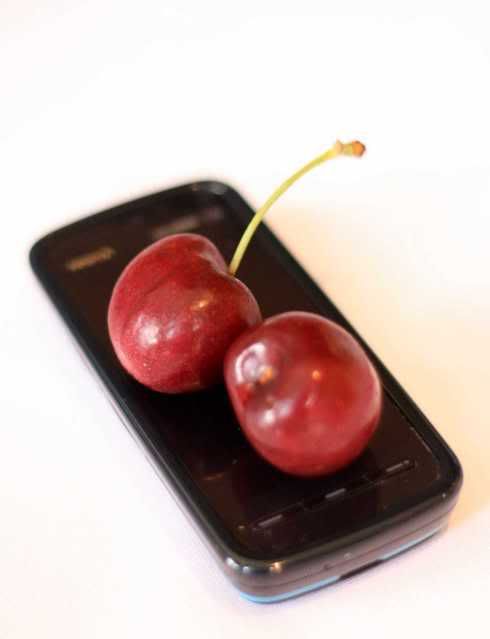 These were no ordinary cherries. They were humongous. Of the Bing variety, (read about its history from Ciki's blog), and look at how huge they are....two cherries cover the entire phone screen.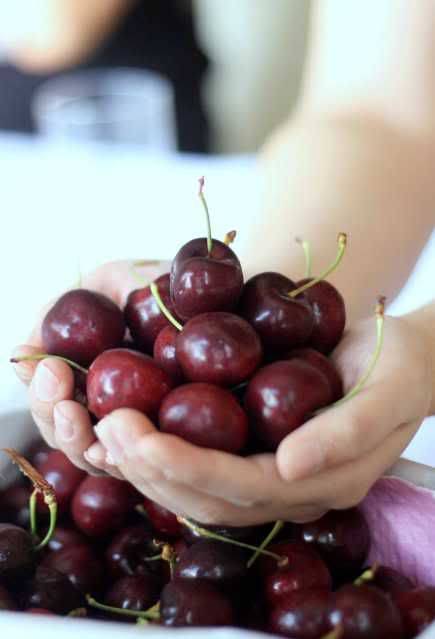 Delectable Su couldnt refrain from fondling Paranoid's lovely jewels, looked like an esctatic schoolgirl in a candy store. They were seriously seriously DELICIOUS!!! Succulent, firm, sweet, moist, ....at RM220 per kg, they better blardy well be.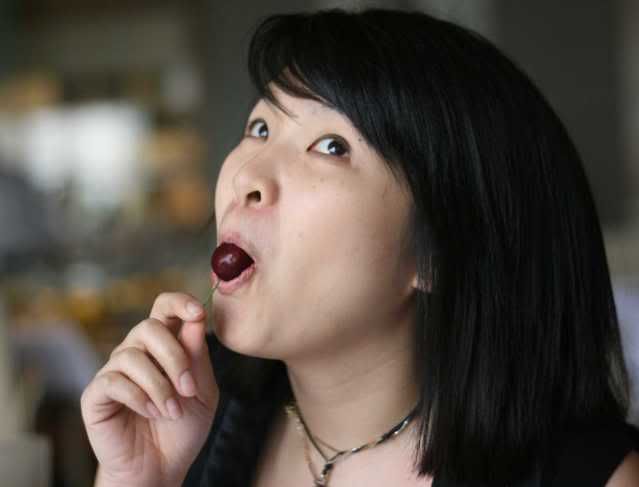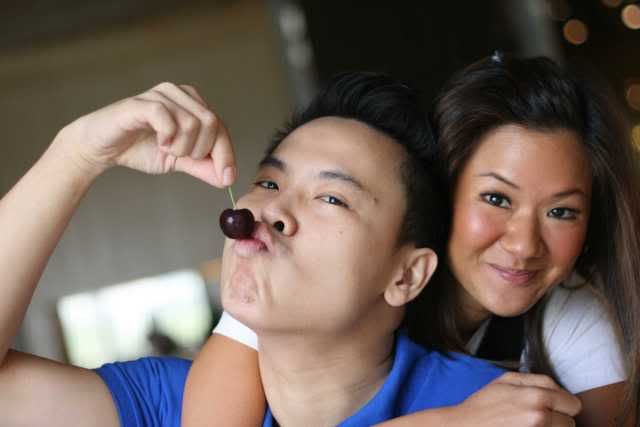 The kids playing with Paranoid's cherries.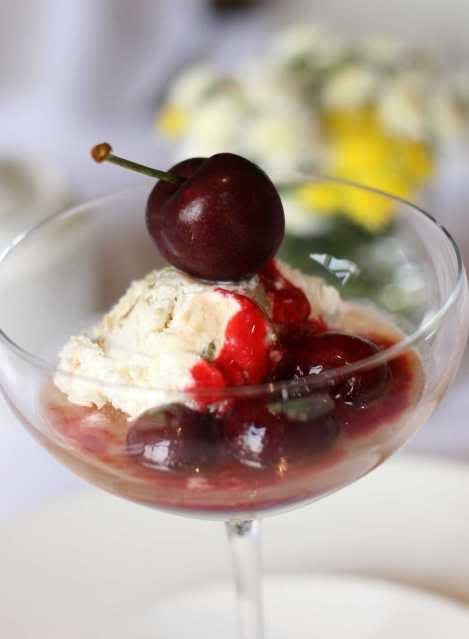 Dessert, the red cherries flambe with nougat glace. Coincidentally, more cherries. Yum. But Sage's cherries, compared with Paranoid's, almost seemed shrivelled...had we NOT had paranoid's cherries, the Sage's cherries would have been fine, if not perfect. A lovely dessert though, to cap off a lovely afternoon of fun and good food.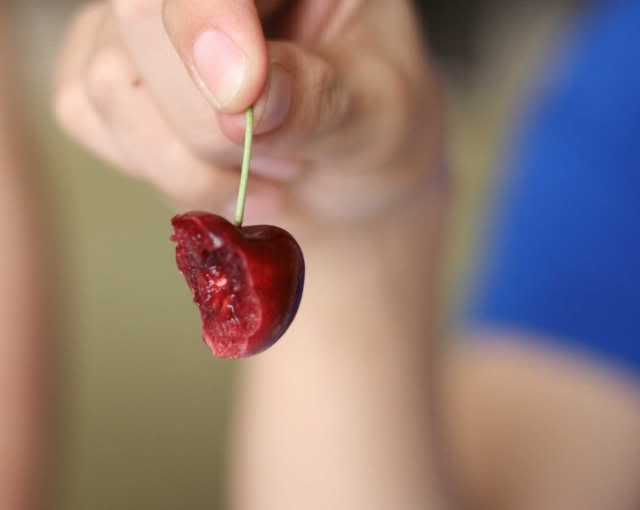 If life were a cherry, that'll be about right, I am half way through. ARGHHH, sob sob sob.

The set lunch is priced at RM80 net, a damn steal if you ask me, for that quality of food.