When I Am the Witch asked me if I would like to go for a food review in Sanook, my first question was, "it's not Chinese food is it?" The orgiastic onslaught of chinese food for chinese new year, which resulted in yee sang flowing out of my ears, had really made me quite wary of going for yet another Chinese dinner. So, when I read in
Lionel's blog
that the cuisine wasn't Chinese, I was more than delighted to let my poor over chinoiseried palate have a rest.
Cherry Pawm Pawm hitched a ride from me, which made time spent to Plaza Kelana Jaya pass in a jiffy, and we both commented as we approached the building that the area resembled and had the potential to be a mini Clarke Quay ala Singapore.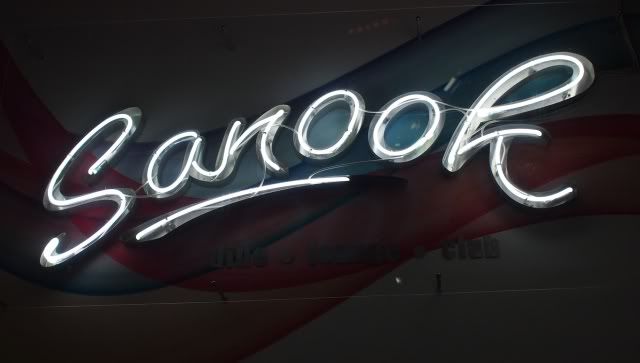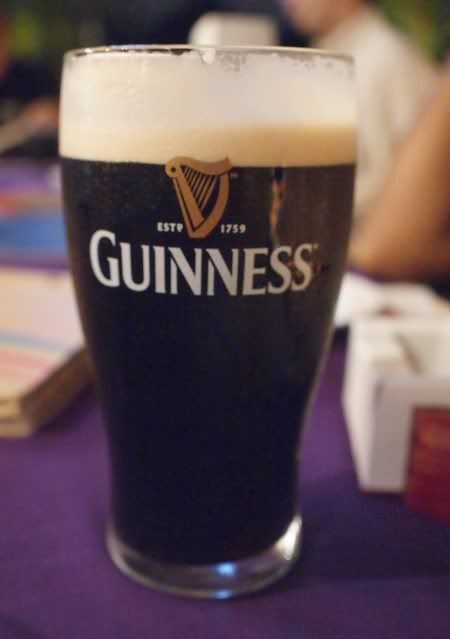 Nothing breaks the ice, if there was any that needed breaking, like a cold pint of guinness draught, and any other alcohol. The very affable boss of the place, CF, was very attentive to us, and played the host with the most to the max.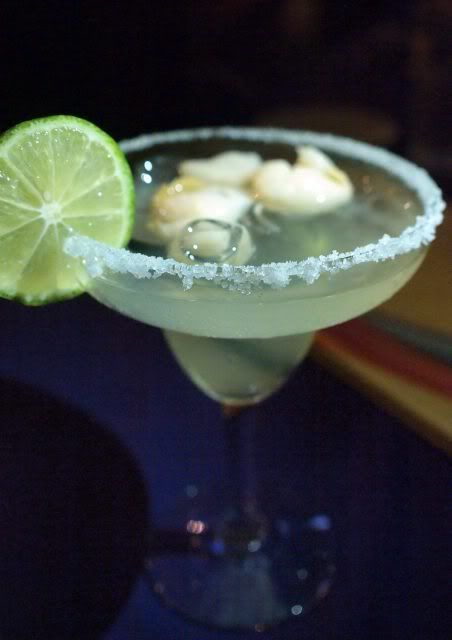 The Witch's concoction of lychee margarita.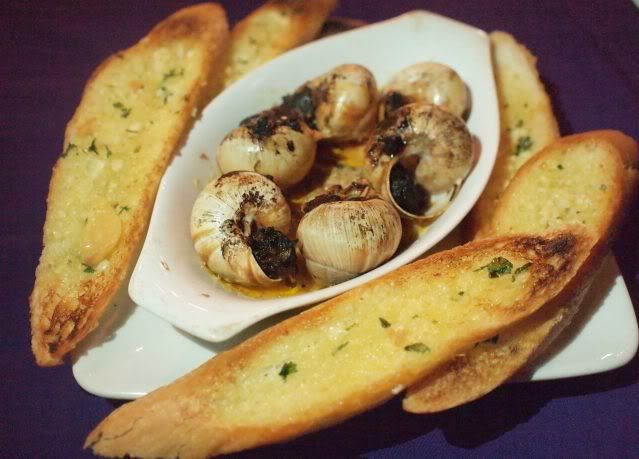 Walking Snail Escargots. Very exotic names they have. Even their restaurant staff have interesting names, like Chief Food Artist (Exec Chef), Godfather (Owner)... and it helps that the restaurant overlooks a lake that has depths of beyond 100ft, should the Godfather wish to cement your feet in concrete and dump you. Incidentally, Sanook means FUN in Thai. Mrs Godfather is a Thai.
Beef & Chicken Nachos. Creamy cheese (I think its a mixture of mozzarella and cheddar) over chicken and beef mince, on a crispy corn chip. Perfect booze partner.
Tod Man Kung. Or Prawn Cakes, in English. I loved the texture of these. None of that artifical undefinable stuff that you sometimes get, but yet maintaining the chewy texture of prawn and flavour. Another perfect boozey snack. At some juncture, Aly's eyes lit up like when you shine a torch into a blond's ears... when they mentioned they have FOOT LONG hotdogs.
Meanwhile, the table of Italians next to ours somehow passed word to us that the woodfired pizzas here are the best in the country. Now, that IS high accolade from Italians, so we simply had to try the pizzas.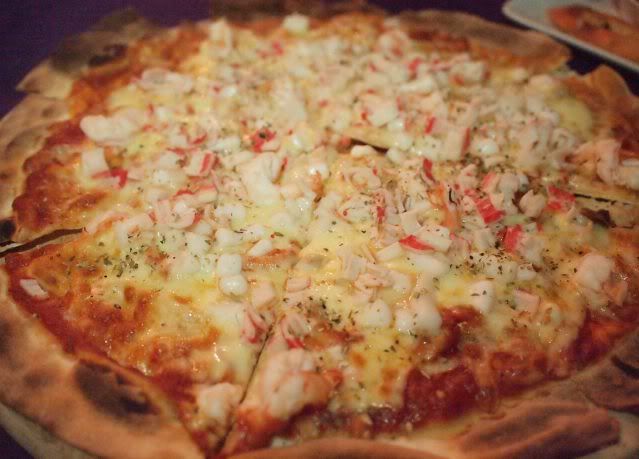 I love the thin crust, and the ample toppings, but I dont know if I concurred if it was the BEST in the country. It is nevertheless very good.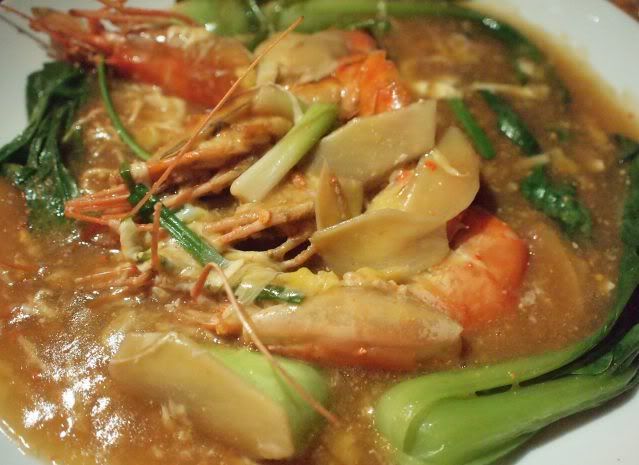 Sang har mee, which of course, again, made Aly's light up like a beacon in the darkness. She is a hopeless Sang Har Mee convert, having lost her SHM virginity only in recent times, and is insatiable in her quest for the perfect SHM. For the price of RM38 for two medium prawns, I reckon it's good value for money.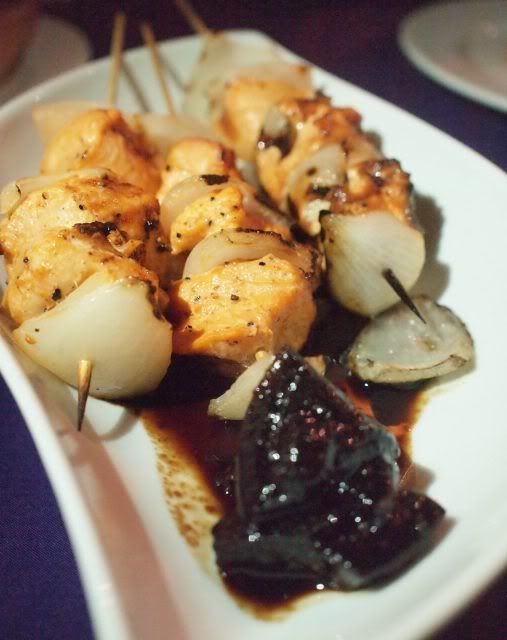 Chicken Yakidoori, which was unevocative on its own, but what I did enjoy was the cooked prunes that came as an accompaniment, which added a certain umami to it.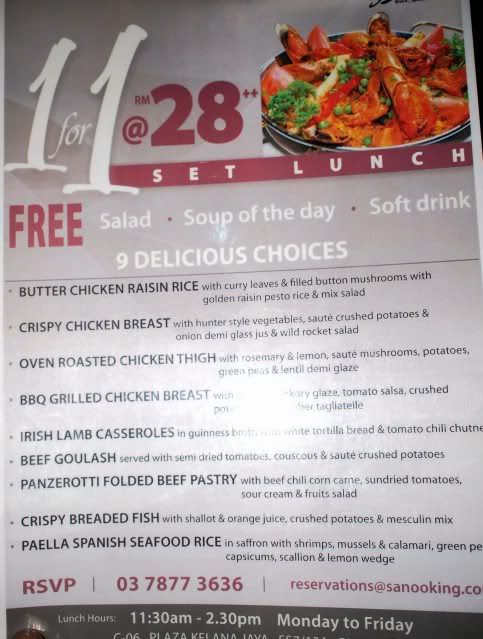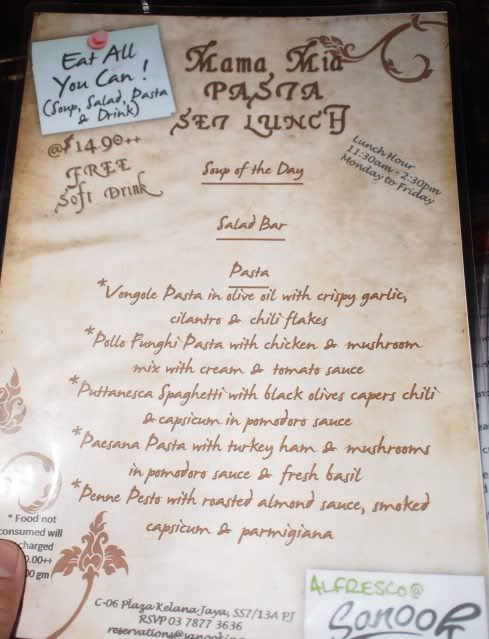 They have INCREDIBLY reasonably priced set lunches, including all you can eat pasta.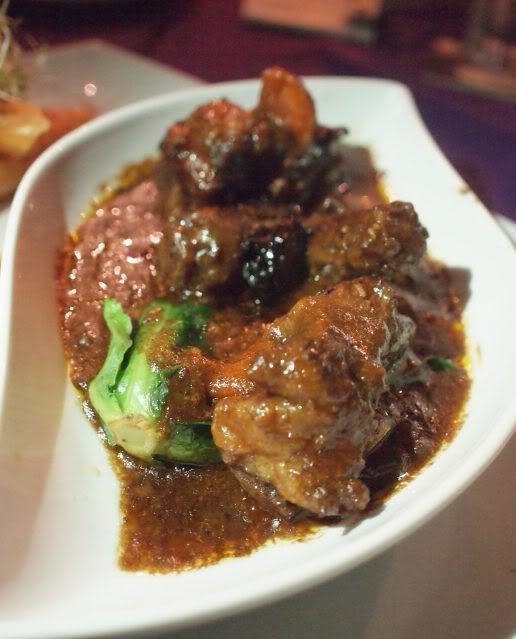 Raviollo Braised Oxtail. I cant really remember having oxtail apart from in soup, so this was quite unique for me. It was well seasoned, falling off the bone and exceedingly tender. However, because I am so used to having it in soup, I actually wished there was more of the sauce to lap up, and actually, some bread would not have been amiss, to soak up the precious sauces.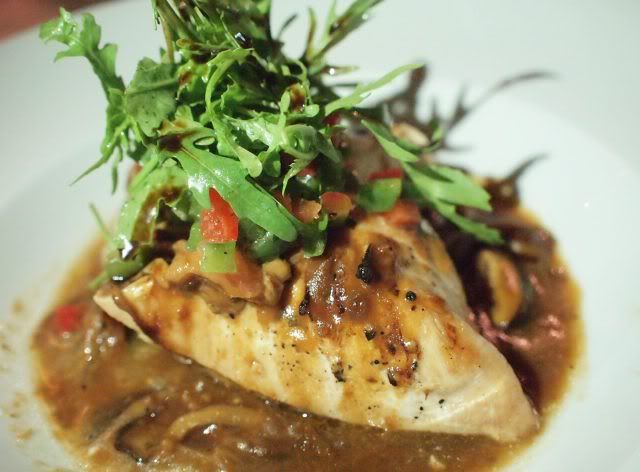 Grilled Chicken Breast ala Bresse ... at first it sounded like some chinaman's pronunciation nightmare, where he could his tongue in a knot and got his Ls and Rs mixed up, and not being a fan of chicken breast, I was not enthusiastically attacking this dish. But to my amazement, the breast was succulent and moist, and not at all like blotting paper that some breast resemble.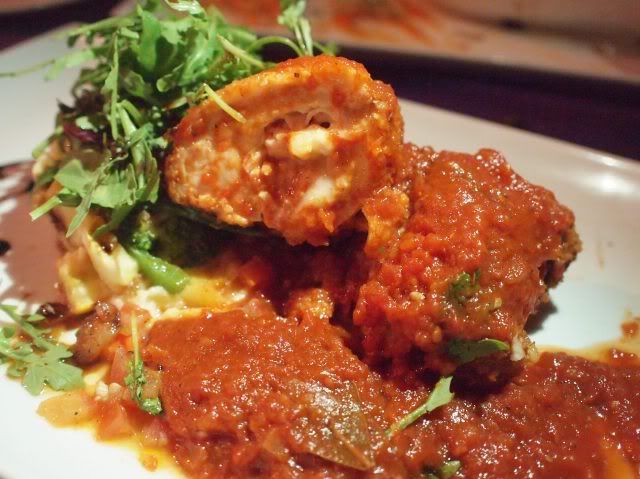 Deep Fried Chicken Cordon Bleu. Again, a breast meat dish that surprised me. The Chief Food artist certainly knows his way around the breast.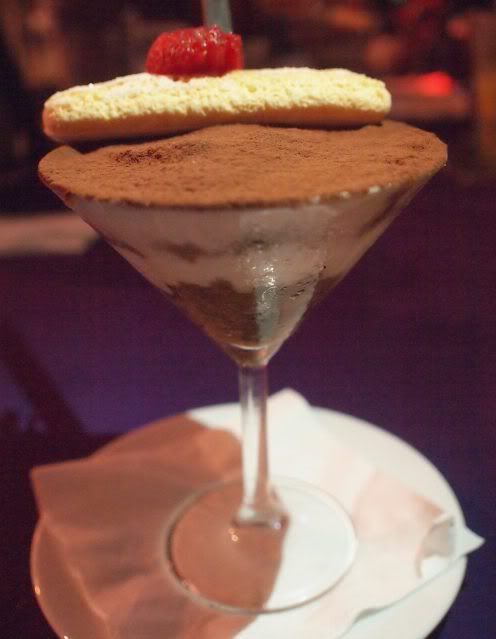 The Tiramisu that Lionel RAVED about on his blog post. It was very good, sufficient alcohol, and not too sweet.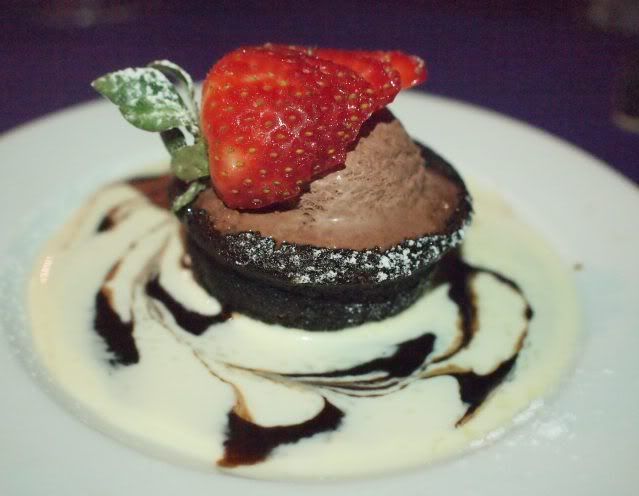 Chocolate Mud Cake - Very chocolatey, and nice texture.
One pic of the boys...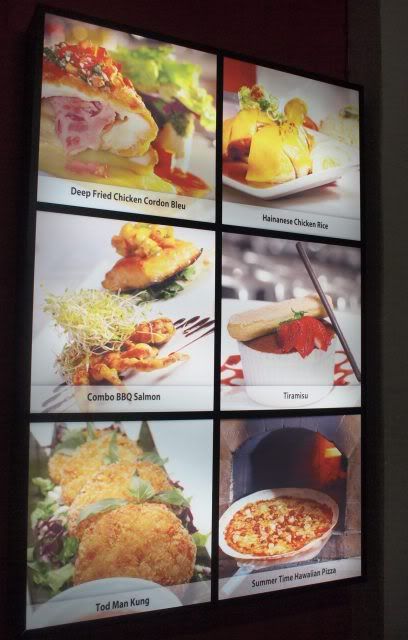 I have to say the ambience of Sanook, being by the lake etc, is EXTREMELY pleasant, and its a nice no airs place which looks like a great place to chill. The food is reasonably priced, and is very palatable...definitely worth a revisit soon.
Thanks ya, to IamtheWitch & Saucer for the invite, and to the gracious host, CF Yow for having us, and entertaining us and regaling us with tales of the courier industry.
CONTACT
Sanook
(PORK-FREE)
C-06 Plaza Kelana Jaya, SS7/13A,
Petaling Jaya 47301, Malaysia
Lunch : 11:30am – 2:30pm
Dinner : 6:00pm – 11:00pm
'Happy Hours' starts 5:00pm
Party 'til late
Open Monday to Saturday for lunch & dinner
(Saturday dinner & drinks only)
www.sanooking.com