Excerpts from an email I received from Fratmustard about 2 weeks back.

Start of Excerpt

1.1 INTRODUCTION
(definition by Integricity employees)
CHOWTUT [chow-tut]- noun / verb
An excessive dose, especially of food or alcoholic beverage
"Wahhh! Last night I chowtut at Changkat!"
"That fella sleeping la... he chowtut for lunch"
THE STORY
You are sitting down at your desk. Your stomach is growling.You are wondering what to have for lunch. Ideas spin your head round and round... too many good things to eat. If you eat "A" today, you'll miss out on "B"... and what about "C"? Arrghhh decisions... decisions...
I felt like that once... and I found a solution
... CHOWTUT!

The ultimate smorgasbord of orgasmic-OMFG-fingerlickin'good-auntieonemoreplate food all in one place... at the same time.



THIS QUARTER (PROPOSED MENU)


- Teluk Pulai BKT (Klang)
- Pork Knuckle from Hat Yai Street (Bangsar)
- Village Park Nasi Lemak (DU)
- Char Siew only from 747 (Sunway Mas)
- Beef balls & spare parts (Tengkat Tong Shin)
- KFC
- Pan Heong mee mamak and Sang Har Mee
- Mama's Kitchen Pork Noodles and creamy butter squid (TTDI)
- Krispy Kreme for dessert

Did I just hear you climax?



THE PLAN AND HOW TO PARTICIPATE




So far, this has been an Integricity only function. However,
some people have heard about it and they have requested for
a place and to join in. As we do not have the office space
to cater for THAT many people... this is a invitation
only makan session... and I'm inviting you guys (and your
partners)... but you still need to pay for your share.



End of Excerpt



Wow, I had to meet this group of foodie enthusiasts extraordinaire. A food scavenger hunt, so to speak. Why hasn't anyone really thought of this concept earlier?





Out of deference to their Muslim colleagues, the team ensured there was THIS for them to consume. Actually, there was village pork, oops, park, nasi lemak...but aside from that I think everything else was tainted with ba alif ba ya.






Oh, and the Krispy Kremes, of course, have no meat. It was only my 2nd time sampling them. I had the plain glazed ones.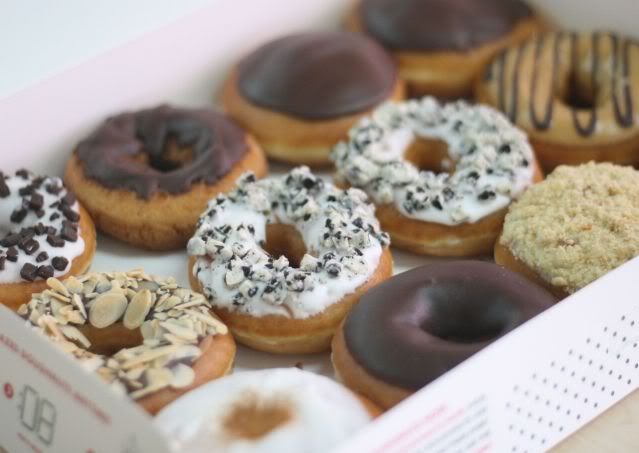 Frankly I don't really know what the hype is about Krispy Kremes. It's okay, a tad on a sweet side actually. It's still a doughnut at the end of the day.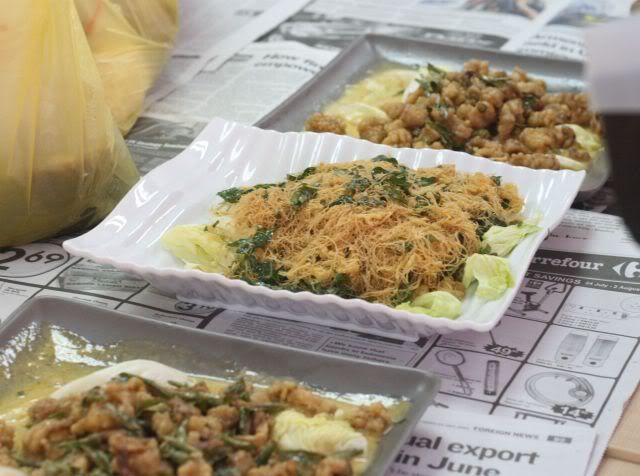 The lovely creamy buttered squid and errr...dried buttered squid? From Mama's kitchen in Taman Tun. Love those strands of heart clogging deep fried stuff.




I have to say this was the highlight. Char Siu from 747, Dataran Sunwaymas. I HAVE TO GO TO THIS PLACE!!!! As there was a large crowd, we only managed have a couple of slivers of this absolutely divine piece of pork. Well, I guess that wanting and waiting in anticipation for more will make the trip to 747 more worthwhile. Have to find companions that won't Fong Fei Kei for 747.

Pork (more of it) yee mee from Mama's Kitchen. Mama's is actually renowned for their claypot lou shee fun and siu yoke mee, and is a branch of that roadside stall along Jalan Sultan, which has filled many a drunken tummy at the wee hours of the morning.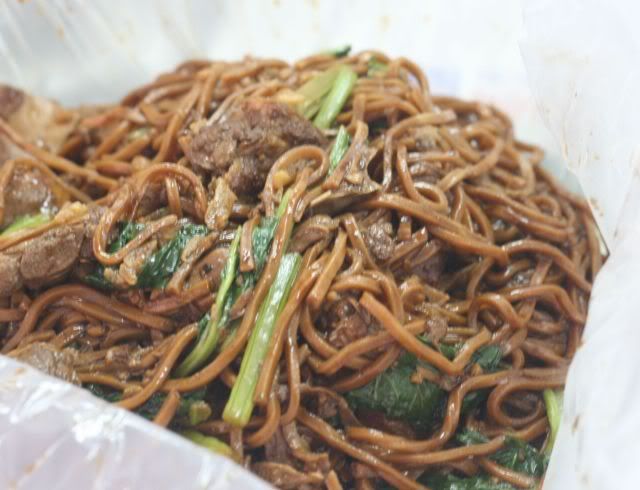 Famous Mee Mamak from Pan Heong. In one fell swoop, I lost my 747 and Pan Heong Virginity. Twas yummy. Not as hot and spicy and greasy as the usual mee mamaks.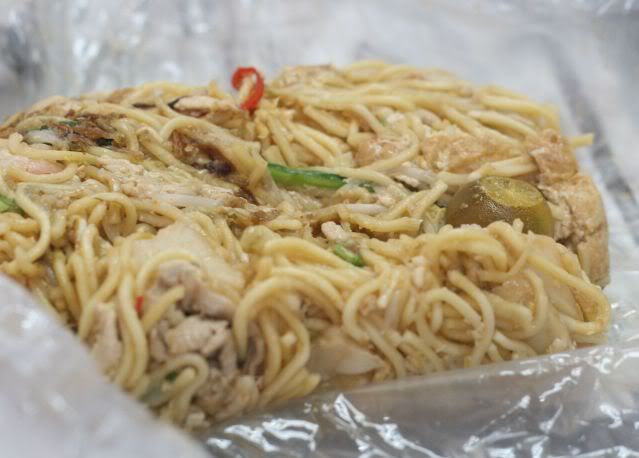 Frat, surrounded by holes everywhere.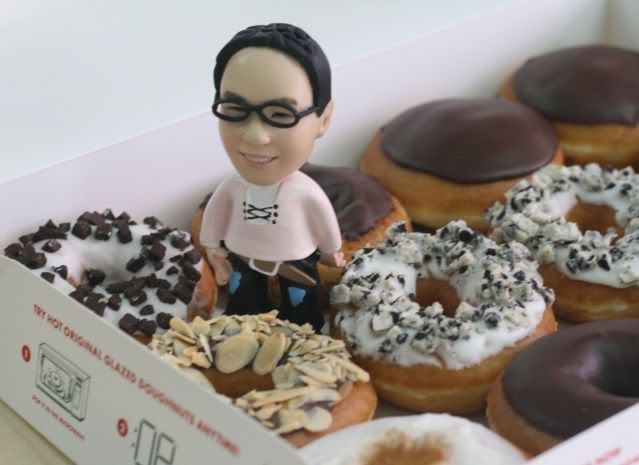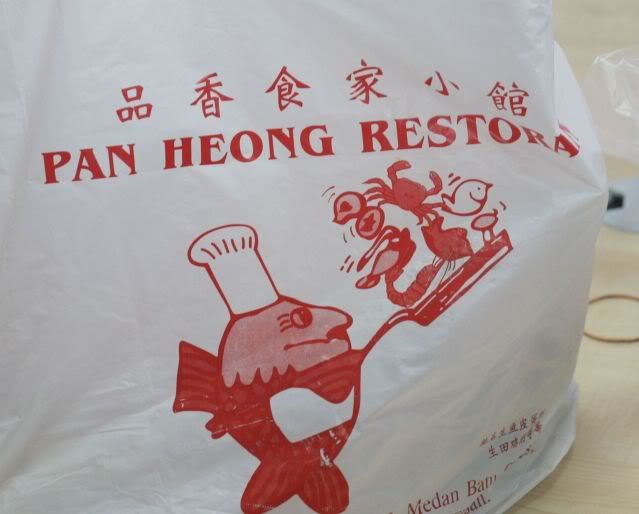 Teluk Pulai Bak Kut Teh. Can't really go wrong there. Thanks Boolicious for sponsoring this!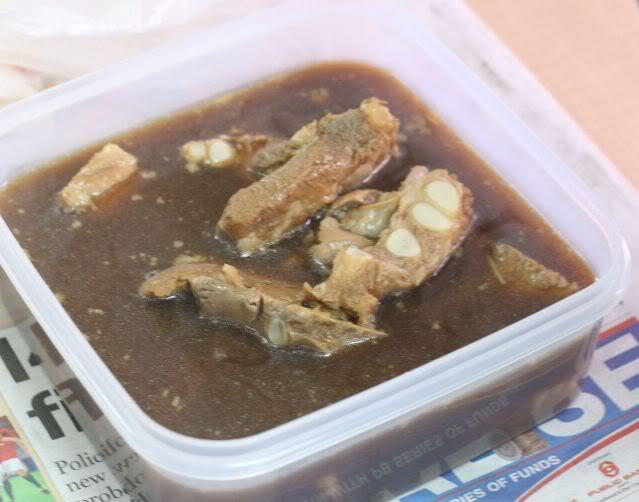 Village park nasi lemak. I didnt manage to try this, as I was stuffed.




Beef balls from Ngau Kee. Springy and delicious.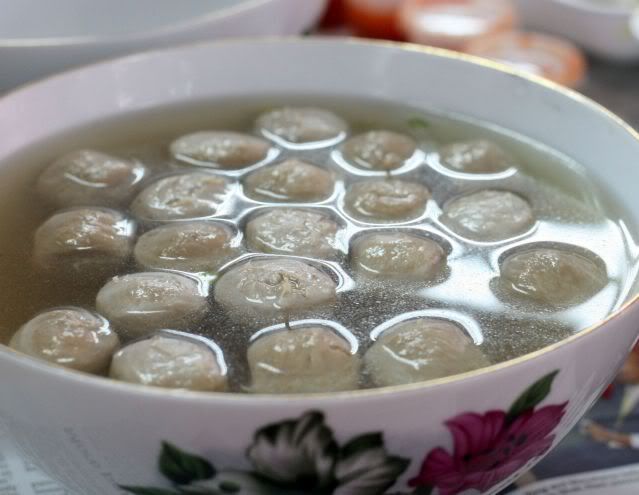 beef tripe from ngau kee as well.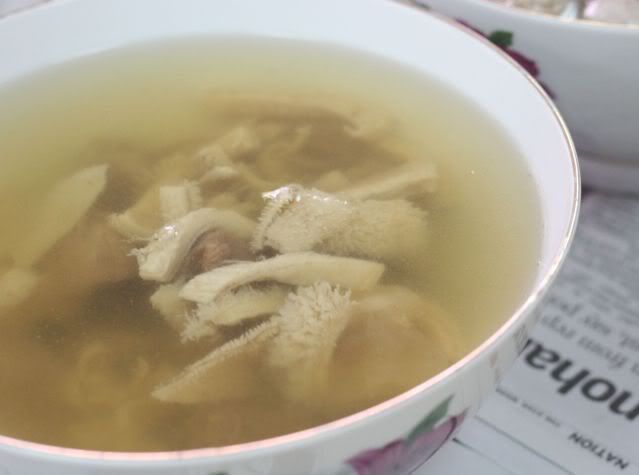 Sang Har Kueh Teow from Pan Heong. Actually, it was a pity, I think the prawns must have continued cooking in the hot sauce, so I found them a bit overcooked, though tastewise, it was splendid. I cant wait to try the real mccoy in Batu Caves.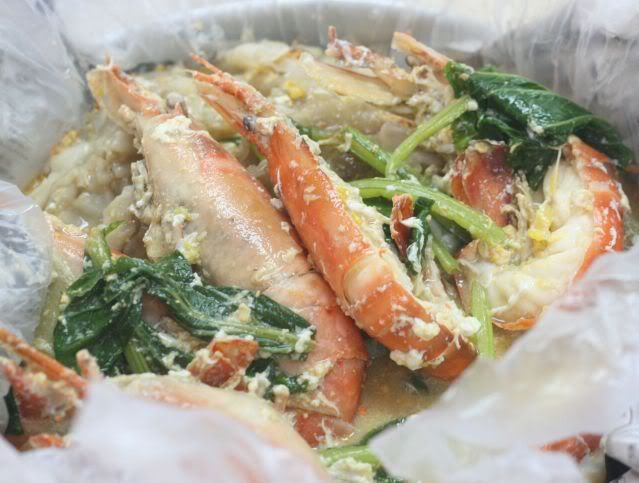 Frat and his err....master, both enjoying the oozing cream from the krispy kreme.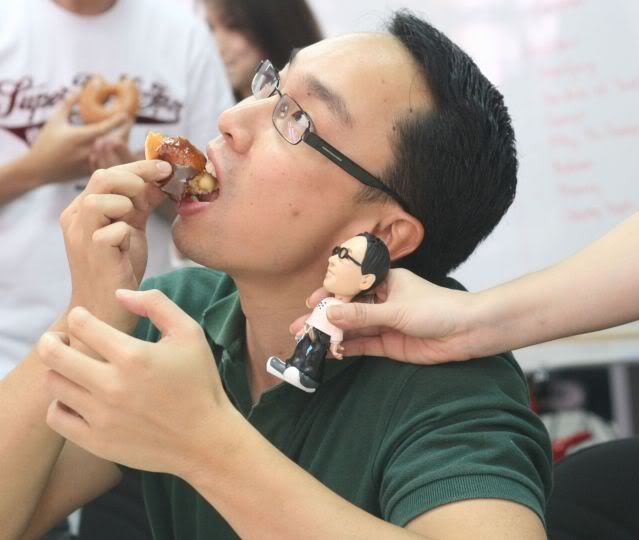 So yeah, definitely the highlight for me was the excellent charsiu and also wantan mee from 747! I so wanna go there soon.

It was great meeting all these foodie flers from Integricity. Floggers present were Boolicious of Masak Masak, Tham Jiak, Bangsar Babe, and A whiff of lemongrass, who missed the 747 charsiu coz she was 1 hour late.

Thanks Jek & Frat for hosting this! It was great. Do it again soon pleeeeez.