You know its going to be a great week, when your schedule is lined up with events with all your favourite people. A couple of weeks ago, I dropped Cheryl Lum, Paprika's cousin, an sms enquiring how she was, and long time no see, and just to let her know she was in my thoughts. (without sounding perverse, I hope). Honestly, it was not to solicit, but lo and behold, the dear lass suggested meeting up at Prime for lunch, with Fratmustard's alter ego, Jek.

I love lunchtime conversations between friends. As Cheryl orders the food, she says, "Shall we have a bottle too?" Jek echoes, "Did I hear a bottle or two?", and we guffaw, like two drunken sailors at port, drunk before we even begun.

Prime has a very attractive set lunch, priced at RM70 ++, or an express set lunch at RM60++. The bummer is, however, even for Starwood card members, there is no discount on the set lunch.

Cheryl's main aim was to let us try the Wagyu Skirt Steak. No, it is not cut from the tutu of an aspiring ballerina cow.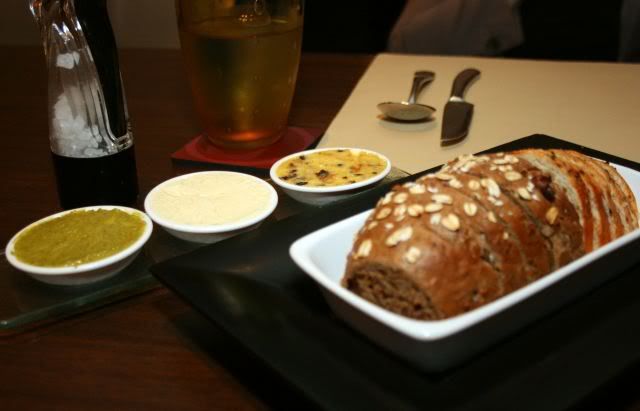 Lovely breads, with a trio of delicious butters. Rocket butter, fruit butter and ...one other type of butter.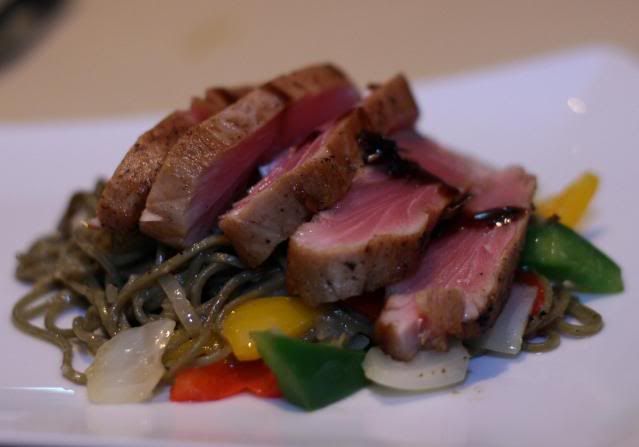 The pan seared maguro on a bed of buckwheat noodles, with an accompanying soft shell crab.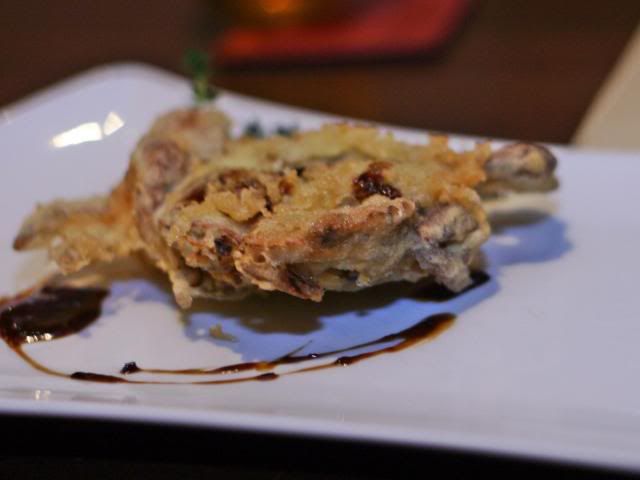 For starters, we also had these delightful crab cakes. As Cheryl pointed out, not many places serve crabcakes. Peeling crabs for their flesh must be one of the most painstaking culinary jobs on earth. No greater love has a person than one who peels crab for their loved ones to eat.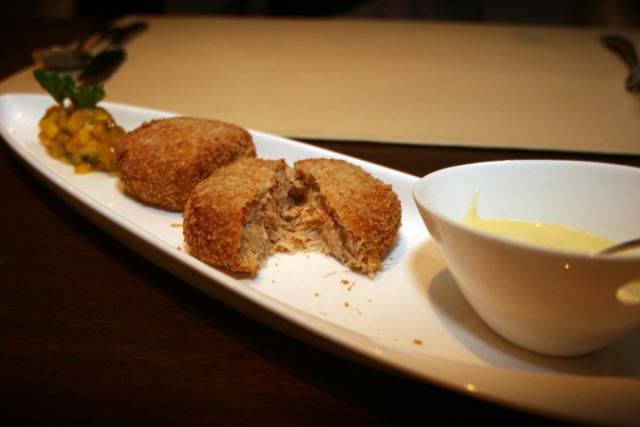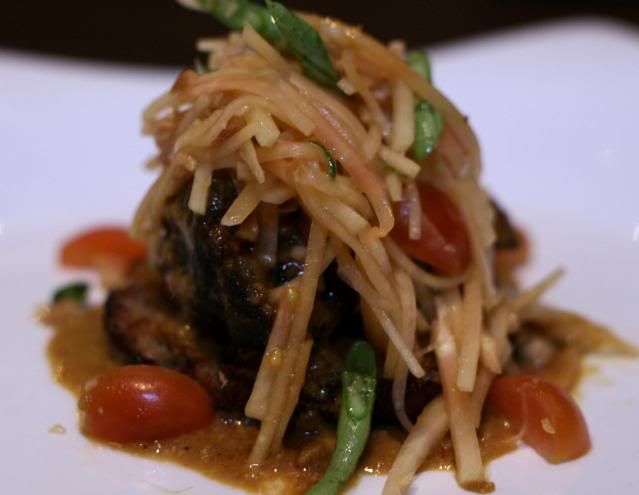 Their signature wagyu rendang. Interesting concoction of flavours, but the sauces overpower the meat, and I personally prefer my beef, especially if its good quality, like wagyu, to be minimally drowned in sauce.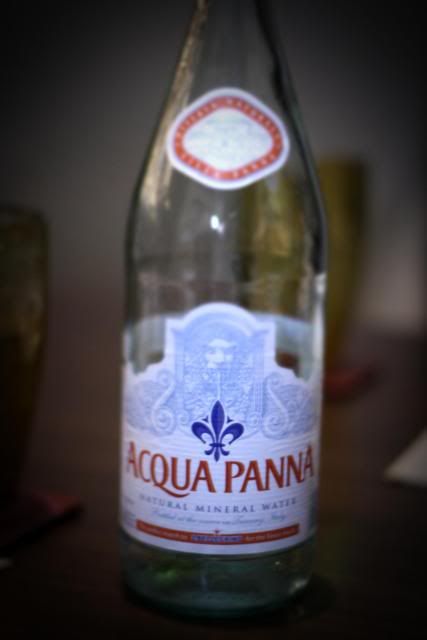 Drinking mineral water such as this is a rare luxury.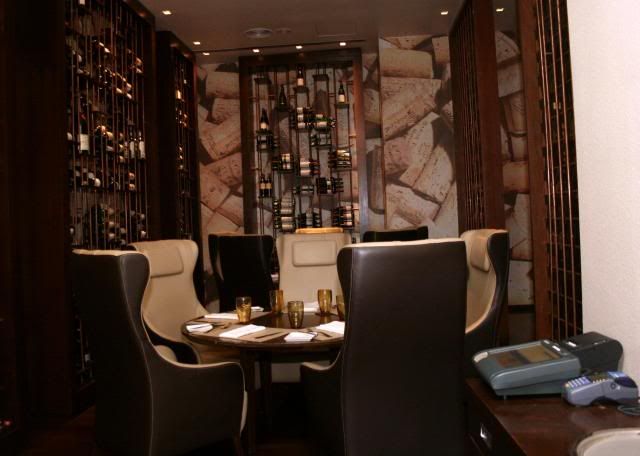 Cosy Corners in Prime, for the all important business lunch.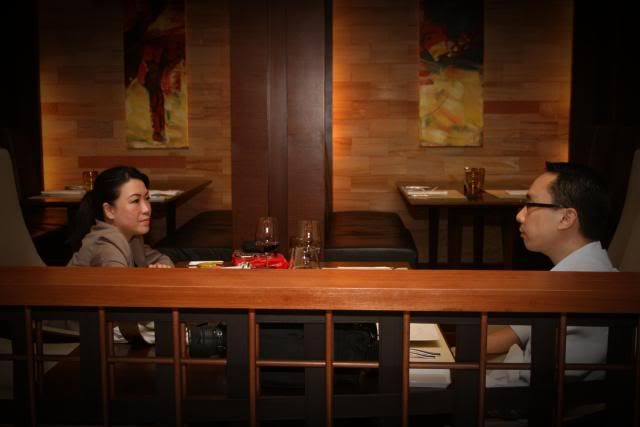 Contemplating when to go off for their next puff.



Our hostess and the dashing Chef Justin, who Cheryl says works out in the gym daily.



The sound of wine trickling into the glass is as inviting as the sound of rain pattering on the window after a dizzyingly hot spell.



It seems to be monumentally difficult for me to take a decent picture of steaks and meat, and more often than not, the picture does not do the meat justice. I guess that rules out a career in meat photography for me. However, crappy turdish looking pic aside, the wagyu skirt is delightfully tender. Devoid of excessive fat, as the other premier wagyu cuts are famous for, the skirt is pure beef, but succulent, tender and juicy.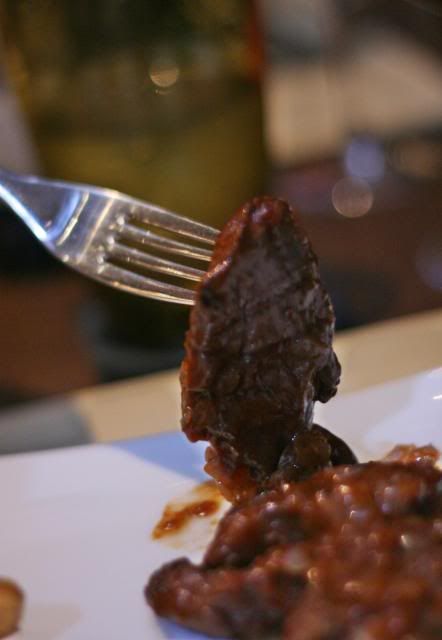 The meats are accompanied with a portion of rocket salad.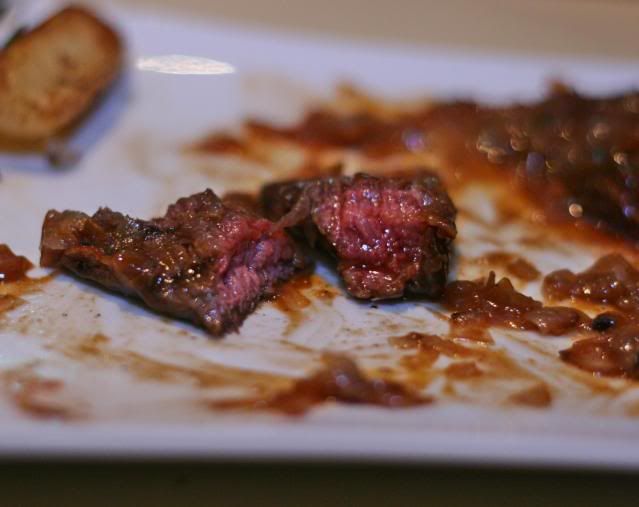 Check out the perfect doneness of the meat. I know it looks a bit messy and all, but seriously, wagyu skirt steak, costing a fraction of the usual wagyu cuts, seems to be a darn good alternative.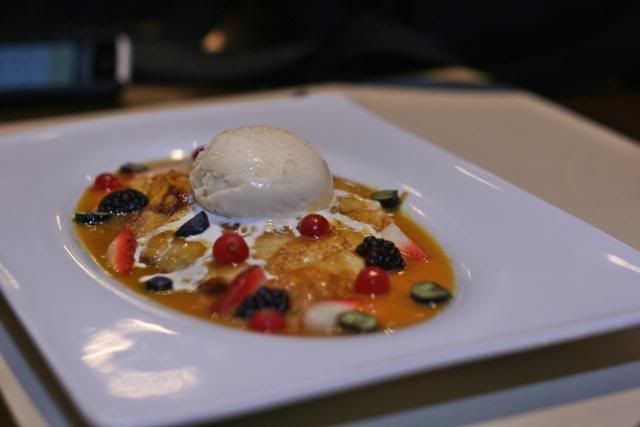 Crepe Suzettes for Jek. I am not a crepe fan, and sometimes I find the orange sauce tastes like cough syrup. However this sauce didn't, but it also didnt have any grand marnier that usually gives the sauce an extra kick.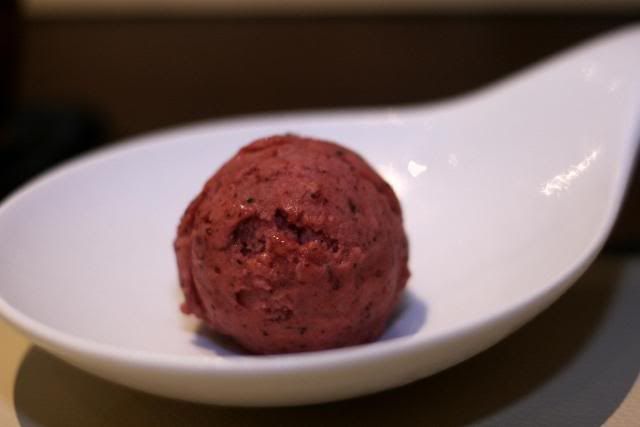 My wild berry sorbet was superb and refreshing.



Freshly brewed long black with lovely homemade cookies to accompany.



The highlight of the meal was definitely the Wagyu Skirt Steak. However, if you intend to go there for this dish, you better call in advance, coz apparently the last shipment of 20kg sold like hot cows and they are awaiting delivery of the next shipment.

What can I say? Thanks Cheryl for a LOVELY meal, as always.