Olive oil, the magical elixir that cures all, from the era of the Old Testament to current day, when other oils are given the bad rap, olive oil remains untarnished, untouched, almost virginal, hence the term virgin olive oil. Okay, maybe not, but what is blogging if not for creative license.
Makan Fairygodmother, Marian, invited us for the launch of Cremonini, Promodoro and Idaho, (they had to choose an American brand or state ending with "O" to Italianize the whole thing), at Social, G Tower. I must be the last of the bloggers who has never been to G Tower. I'm not sure if the Tower is related to the String, but gee, if F was the pariah of the letters of the alphabet, then G must be the darling.
I digress, as I always do. Yeah, Euro Altantic, those wholesalers and distributors of imported stuff, based somewhere in Ampang/Ulu Kelang, were launching these super duper olive oils, pasta and pesto sauces, and instant mash potatoes. A strange combination, it's like launching durian with blue cheese. But if you think about it hard enough, it actually makes sense. You can afterall, use a combination of all three items and produce an almost instant shepherd's pie, for example.
Adrian Ung, group corporate affairs and marketing manager of Euro-Atlantic Sdn Bhd, distributors of these food products, enlightened us on the various types of olive oils. The pomace, which I always thought was the last press or unwanted bits, is actually a great oil for frying. Whereas the Virgins are best taken as they are. And the Pure olive oils are good for quick cooking.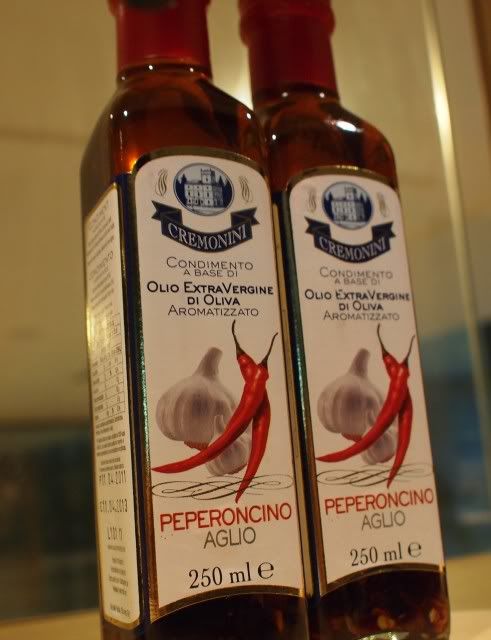 Like massage oils, these eating oils are also infused with myriad flavours.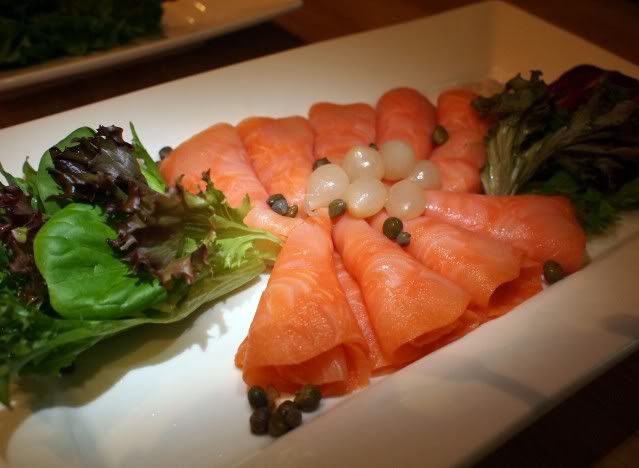 Smoked Salmon Starters...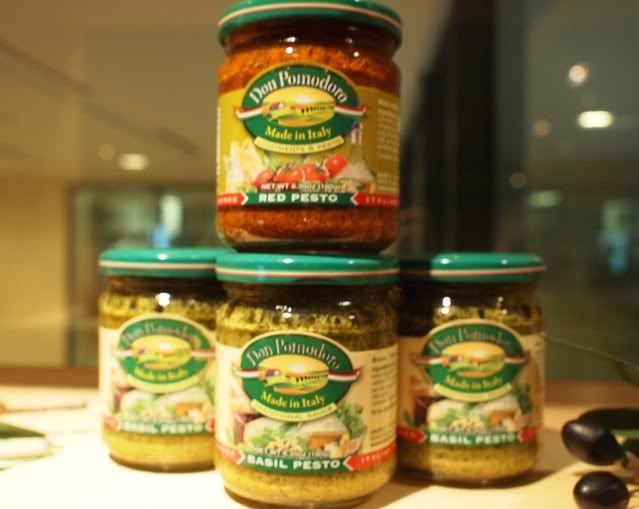 A wonderful range of pasta and pesto sauces. We were all given a party pack to bring home, containing various samples, and my kid loved the pesto so much, I never even got to sample a teaspoon ful. He slathered it on his toast, his pasta, and ate it from the jar. Oh well, I guess I should be happy it wasnt a jar of nutella or something.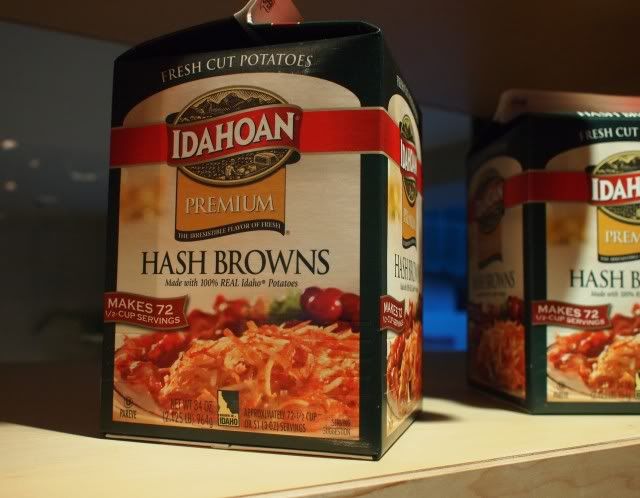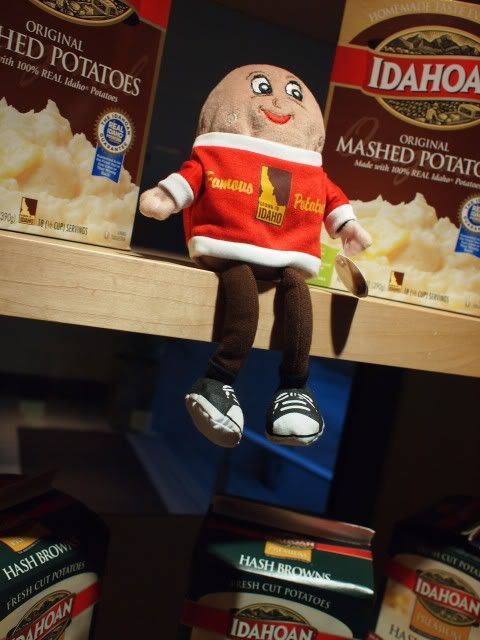 And the ultimate manifestation of the laziness of mankind...instant mashed potatoes.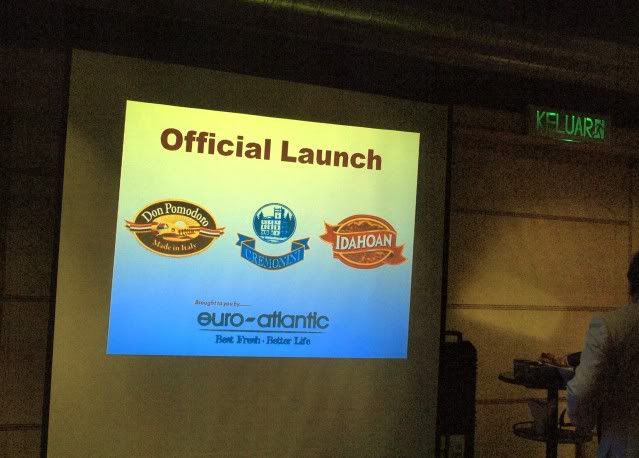 The three brands being launched.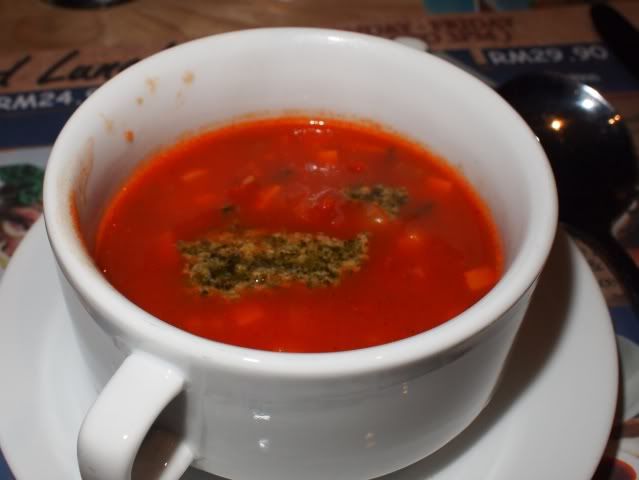 Minnestrone made from the Don Pomodoro sauces. Actually if you did not tell me it was out of a jar, I would not have known.
was Mesclun Mix Salad, served with Cremonini extra virgin olive oil and lemon dressing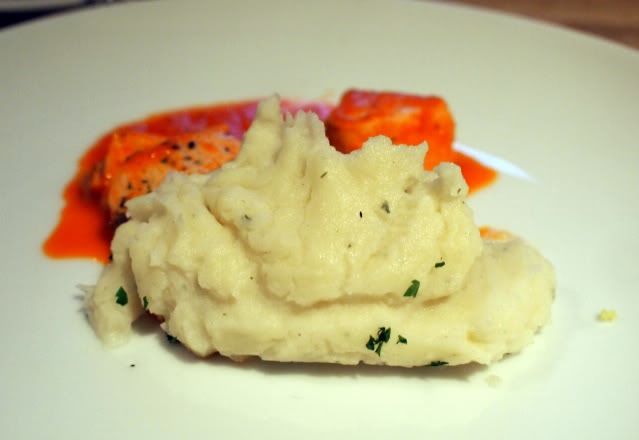 , Pan seared salmon fillet with olive, basil, fennel and red pepper sauce, and 'Idahoan' roasted garlic mashed potato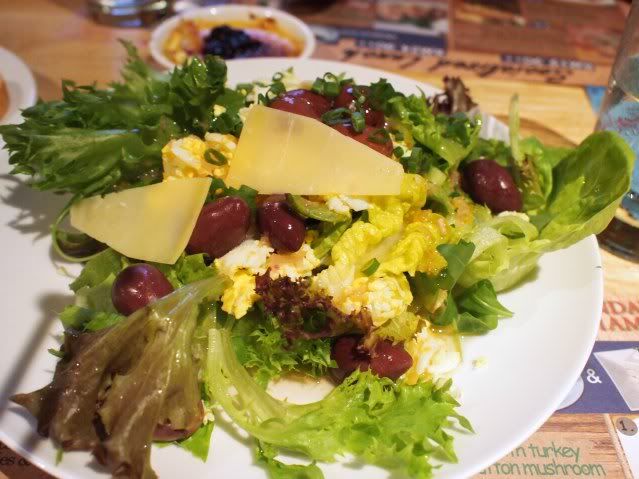 A lovely salad, made by me, of course...I simply LOVE olives....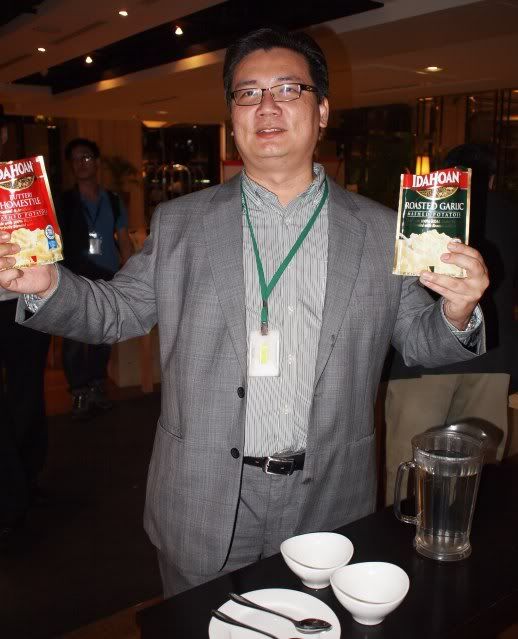 Adrian demonstrating his culinary skills in making instant mash potatoes. It does afterall require a LOT of precision, and skill.
Actually, after this event, I am ALL the more determined to visit the Euro Atlantic outlet. Check out their website
HERE
....they do have loads of other goodies too.
Head Office:
Lot 341, Jalan Pinggiran Dua,
Pinggiran Ukay, Hulu Kelang,
68000 Ampang, Kuala Lumpur.
Tel: 603-4251 8482
Fax: 603-4251 8481