Young people of today have it good. I think I was in my mid 30s before I lost my Godiva virginity, and even then, probably only had one miserable truffle, and went ooh and ahhhh. These days, "she's" more readily available. Godiva, the epitome of chocolate decadence. Named after the legendary Lady, who rode on a horse naked, ...for a noble cause, of course, (fun raising), you can read all about the history, and the famous poem by Lord Tennyson,
HERE
.
Shallow person that I am, I was thrilled to be invited for a Chocolate Event, purely for the sheer pleasure of consuming these little nuggets of paradise. Our host, Yazeed from Godiva, regaled us with tales of the origins of chocolate, the discovery of Cacao, which you can read about
HERE
, at the Cumidanciki blog. No point reinventing the wheel I say. Is there a more blissful way to spend a lazy Saturday morning? Eating chocolates and drinking coffee.
The Godiva Gallery at Pavilion offers a wide variety of chocolate treats, and I was LITERALLY like a kid in a candy store, drooling at the cakes, the truffles, the bars. Okay, let's face it, you DO need to have deep pockets to afford these, they're not your ordinary Cadbury (no offence) bars that you pick up in the supermarket confectionery aisle. Well, afterall, their logo IS of a ahem, woman in her birthday suit, and I wonder that got through the censors.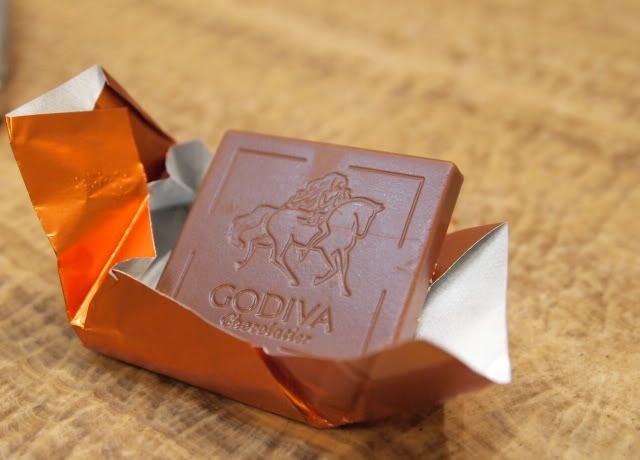 If you observe carefully, the logo is of the Lady Godiva on the horse.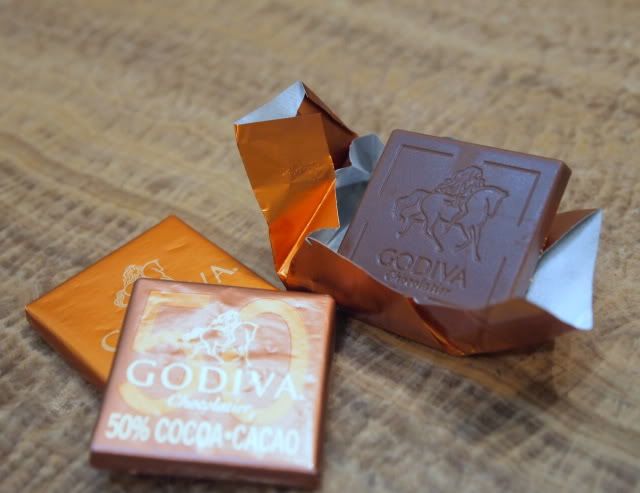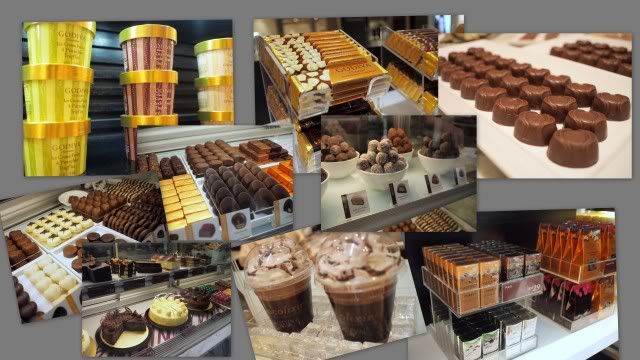 Just look at the selection! Cakes, iceblended drinks, chocolate bars, ... I was near heaven.
During Yazeed's briefing, we were given these to fill our stomachs.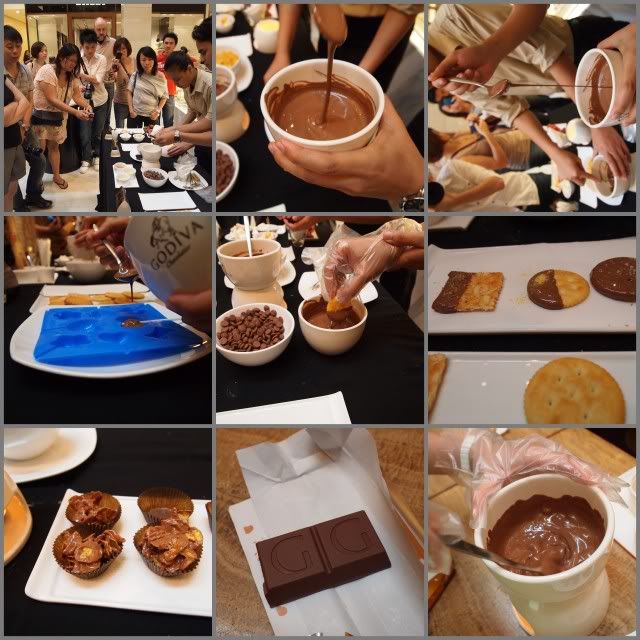 After learning about the Azetcs and Mayans and the aphrodisiac qualities of Cacao, we were then shown how to make our own chocolate lollipops, biscuits dipped in chocolate and corn flakes covered in chocolate. We were divided into groups...wearing the lovely Godiva aprons that kept slipping off like a loose bra.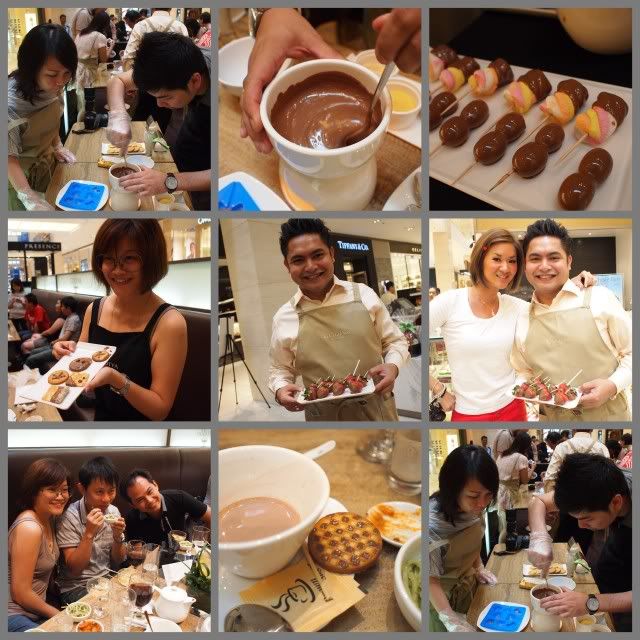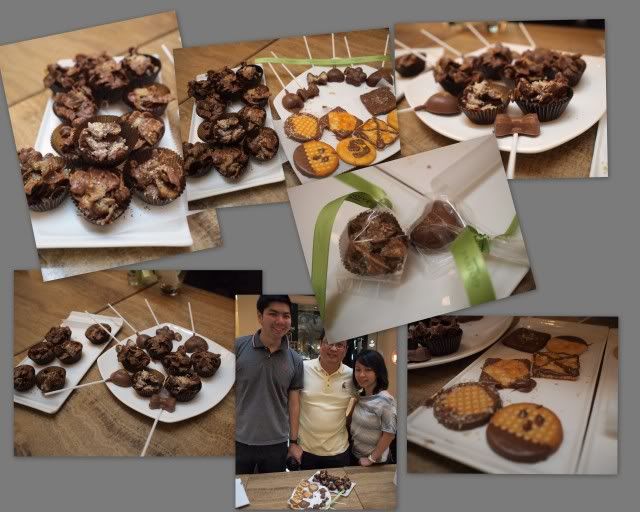 The finished products, which we got to wrap with the gorgeous Godiva ribbon, and bring home.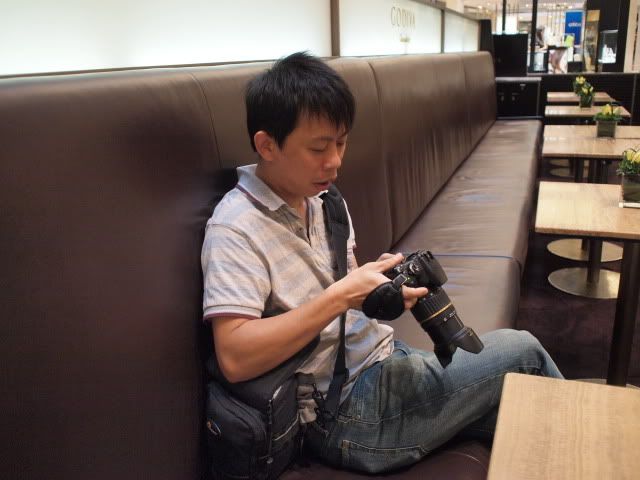 We were also amongst them celebrity bloggers.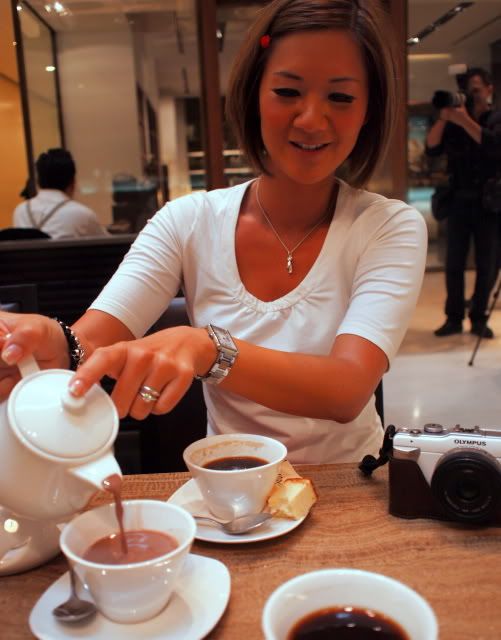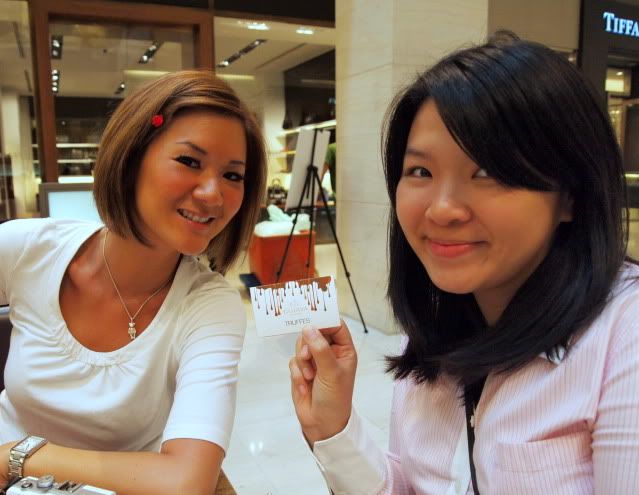 Delectable Su, and Ciki.
Yazeed, our most affable and delightful host, from the Valiram Group that owns the Godiva franchise here in Malaysia.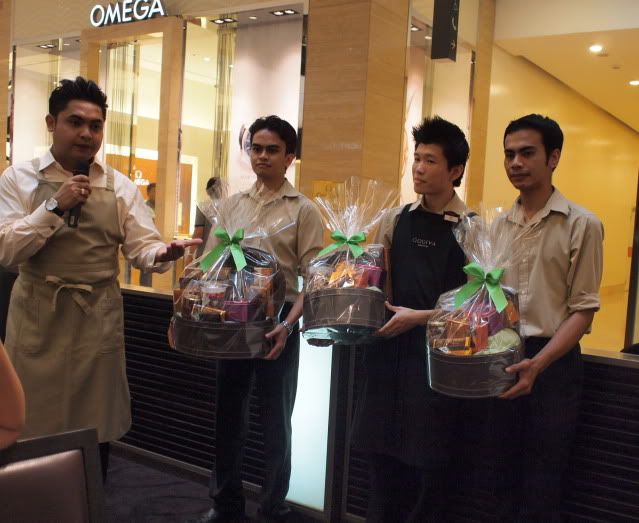 And, if you are looking for a great gift for RAYA, Godiva has the most beautiful hampers. I wouldn't mind receiving one.
It was a great morning, and I can honestly say I am so looking forward to the next event hosted by Godiva. Thanks Godiva people.