If you like LOTS of meat shoved between your buns, ....read on. Parental guidance is recommended.
Sick of birthday cake? Why not try something new, the new OMG Burger at the Daily Grind, weighing 6kg in total, and measuring 10 inches. Diameter, that is. I think this is one occasion where a picture paints a thousand words.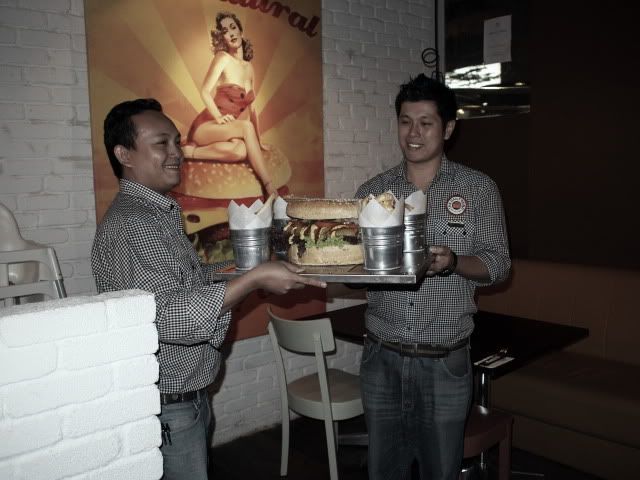 It takes two able bodied strong men to carry this mama to our table.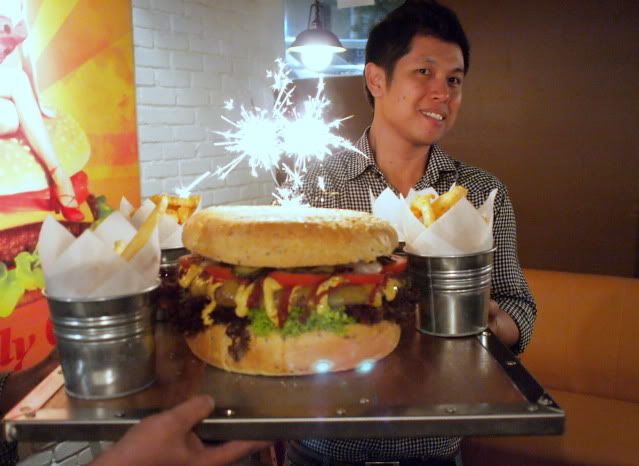 It is served with sparklers so it is perfect as a celebratory cake.
Cheapskate friends use this food review as an opportunity to celebrate Alilfatmonkey's Birthday, as we just havent gotten around to buying him a proper dinner. Well, at least I haven't. Judas Lemongrass has, I believe.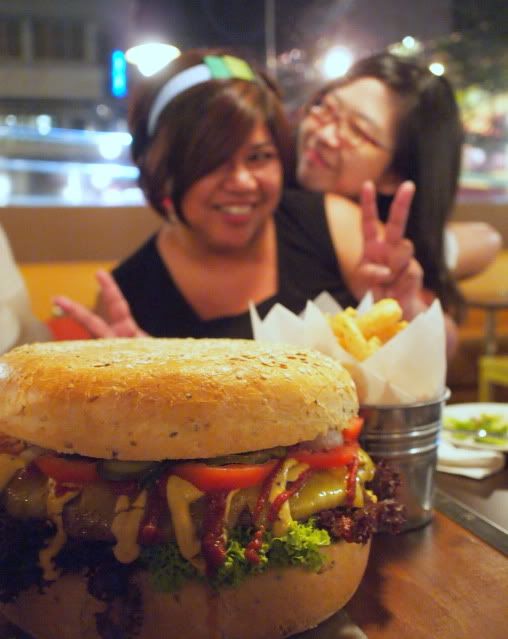 My piece I give to you.....she (Judas) says.
People do measure the dimensions of their buns and meat. And what an impressive result it is too.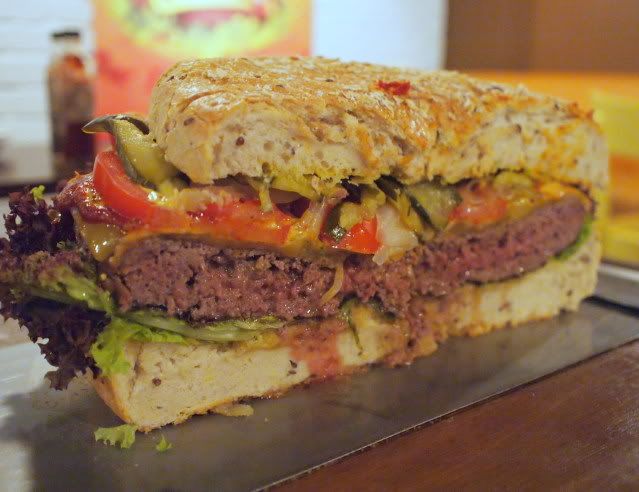 Moist luscious beef patty with a generous layer of melted cheese, pickles, tomatoes and lettuce. All your food groups covered.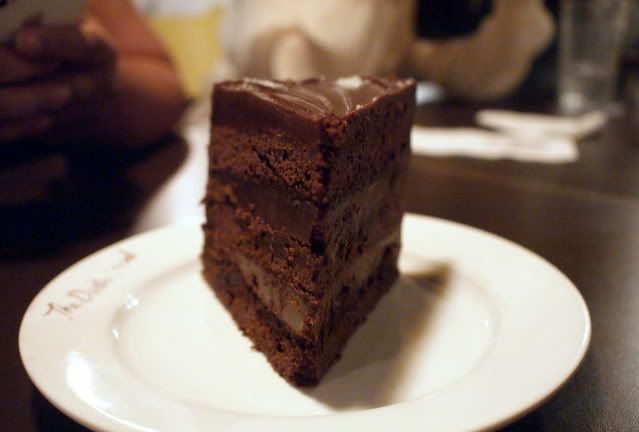 Since it was such a wholesome meal, (wholemeal buns, beef and veggies), one can afford to indugle in dessert, and the Daily Grind does a mean SALTY CARAMEL CHOCOLATE CAKE.
Brace yourself. The mother of all burgers in a whopping (no pun intended) RM360++, BUT, before you clutch your chest and faint, it CAN feed 12-15 easily, I reckon. So it's actually quite reasonable.
Daily Grind is located at the LG Floor of Bangsar Village 1. Thanks Paprika for burgering us.