I've been a bad blogger. The back log of posts is piling up, and it suddenly dawned on me that deep in the archives lurked a post that is long overdue. My apologies to the organisers and proprietors, BUT, on a brighter note, I have been told that since its opening somewhere back July, the place has become a runaway success, and people even have to queue to savour a taste of this delectable ramen.
We were invited to preview SANTOUKA RAMEN, in Tokyo Street, Pavilion Shopping Centre. Everything was spanking new, including Tokyo Street, as people hurriedly rushed to meet the deadline for the official opening the next day, with the Japanese ambassador himself as the guest of honor.
The concept of Tokyo Street itself is rather fascinating. Dominating the area is the huge Daiso store, that famous RM5 store, that has taken KL quite by storm. But I digress.
Yeah, Ramen. That ubiquitous Japanese noodle, that is slimmer than the sobas and udons. Probably is to Japanese what our wantan mee is to the Chinese. (As opposed to our fat hokkien mee etc).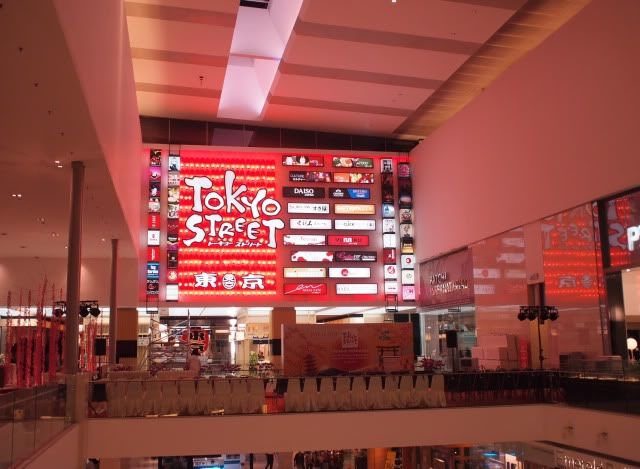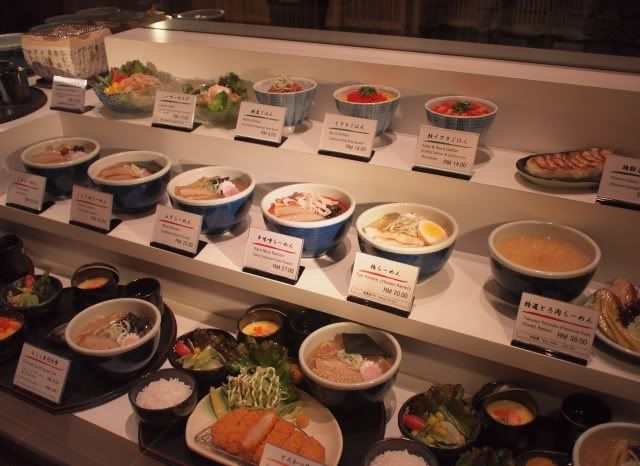 These replicas of the real thing do help the uninformed make an informed decision. Afterall, not many locals speak Japanese.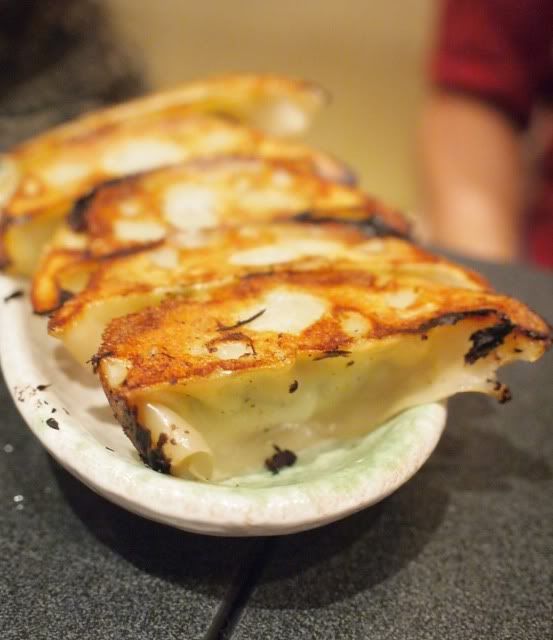 The pan fried gyozas. Lovely and crisp.
There is obviously some skill involved in making these type of eggs, because it is not easy to ensure the whites are all hard, whilst the yolks are soft and almost runny.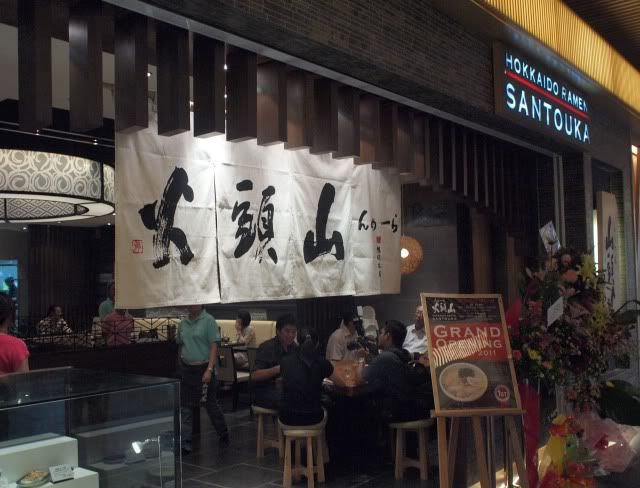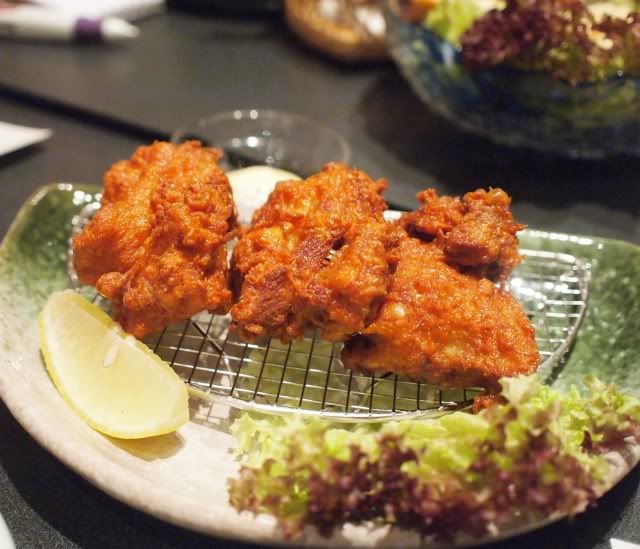 Deep Fried Chicken pieces, which are thankfully thighs, and moist and succulent. I can't understand breast eaters. Might as well eat blotting paper.
Tokusen Toroniku. Pork Cheek Char Siew Japanese style. Lovely and tender, but a bit too lean for my liking. We are mentally used to Char Siew being artery clogging with layers of divine fat.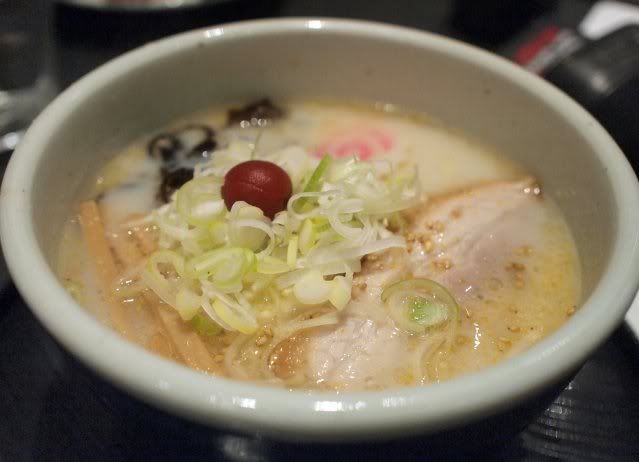 ...yup, fat like the one in that solo piece of pork belly. Apparently one bowl comes with only one slice of this precious pork. The pork broth (did I mention it was not halal? ) is tasty, and wholesome, although I am sure it is laden with that secret ingredient that laces most Japanese soups. The shio ramen's broth was lovely, light and yet chockful of flavour.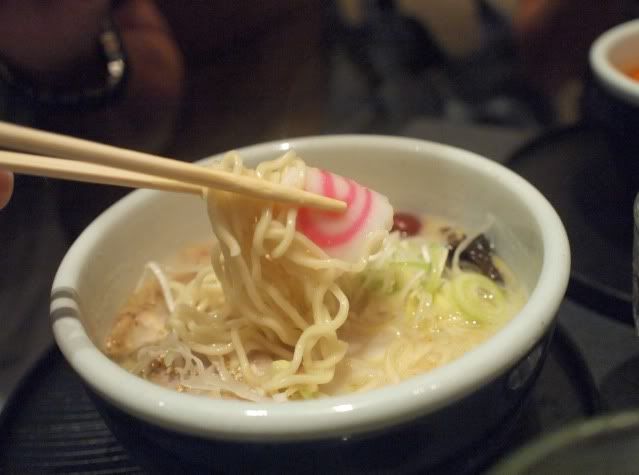 They do have a few varieties of soups, including a spicy version.
Check out the review by IAMTHEWITCH
here
.
They must have certainly have a winning formula, for not many establishments, apart from government departments and Maxis, have long queues waiting to be served.
Hokkaido Santouka Ramen
Tokyo Street,
Lot 6.24.03, Level 6 Pavilion KL,
168 Jalan Bukit Bintang,
55100 Kuala Lumpur,
Malaysia.
Tel No.: +603-2143 8878
Business Hours: Mon – Sun (10.00 am-10.00 pm)