Friend of ours, who used to work with Fried Chillies, has ventured out create and supply healthy lunches delivered to your doorstep, ...or into the office if you let them in. Now, usually the words
HEALTHY FOOD
send alarm bells off in my head, much like sex would to a Catholic priest, but since Alex is such a sweetie, I thought I'd give her the benefit of the doubt, AND furthermore, to simulate how it would normally be done, she had the food delivered to my office.
I love the way the food is labelled with the amount of calories, and surprisingly, some of the dishes were actually lower calorie than what I'd expect. Anyway, the proof of the pudding is in the eating, and quite honestly, the dishes were delicious. Really. Not just saying it.
Thai Journey, basically red rice salad with baked chicken breast. Now, okay, I hate chicken breast, and still do. I'd much rather pay for the calories and eat chicken thigh. But the delicious rice salad more than compensated.
Love me Tandoor. Now this was the surprise. This is only 331 calories. Or maybe 332. Delicious, almost creamy, so really, I am shocked that the calorie (hmmm, is singular for calories calory or calorie?) count is lower than a bowl of cereal.
Pasta Pasta, a tasty medley of Tri-colour pasta served with tuna, red and yellow capsicum, oyster mushrooms, and red onion, tossed with a mustardy lemon vinaigrette. (Description from website). I loved this tangy combo, which was bursting with flavours.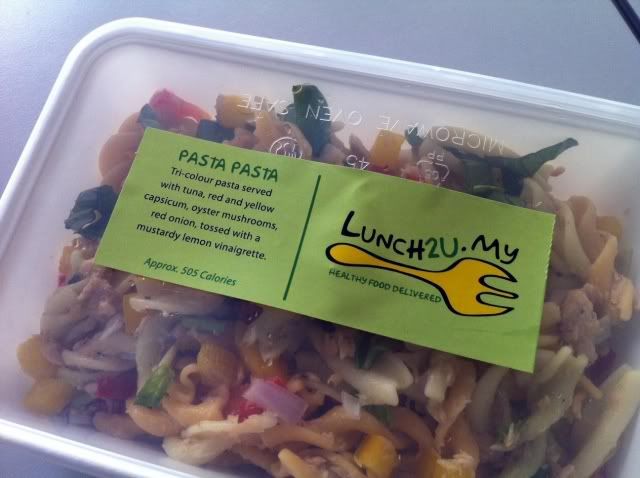 This is the typical packaging, a description, calorie count, in a microwavable container.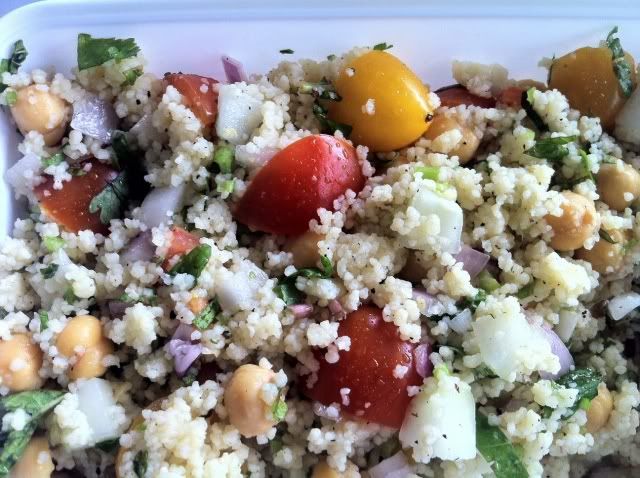 Moroccan Dream, cous cous and chickpea salad. Totally filling, and totally yummy, and totally healthy. You can feel the health.
Anyway, prices are very reasonable, averaging around RM13. Check out the
LUNCH2U.MY
website, and when you're in the mood for healthy, ...you know where to go. For now, ordering is purely online.
LUNCH2U DELIVERY SDN BHD
12-2, 31/70A, Desa Sri Hartamas,
50480 Kuala Lumpur, Malaysia
Email: info@lunch2u.my