......which would you be?
A thick bratswurst, full of gamey flavours?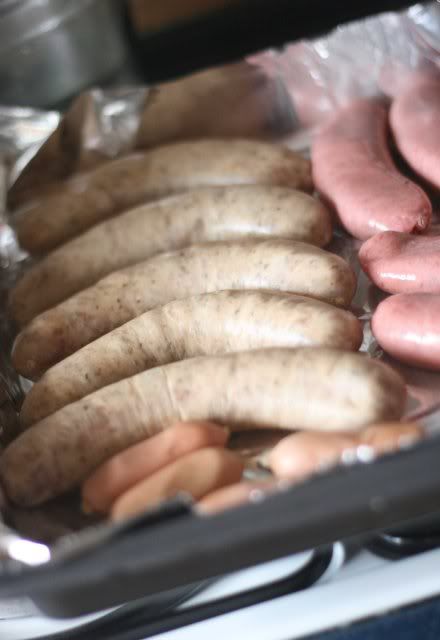 Or Oxford Sausages, presumably from the University of the same name? ie, highly intellectual, quite soft, as in not tough, and very err......pink?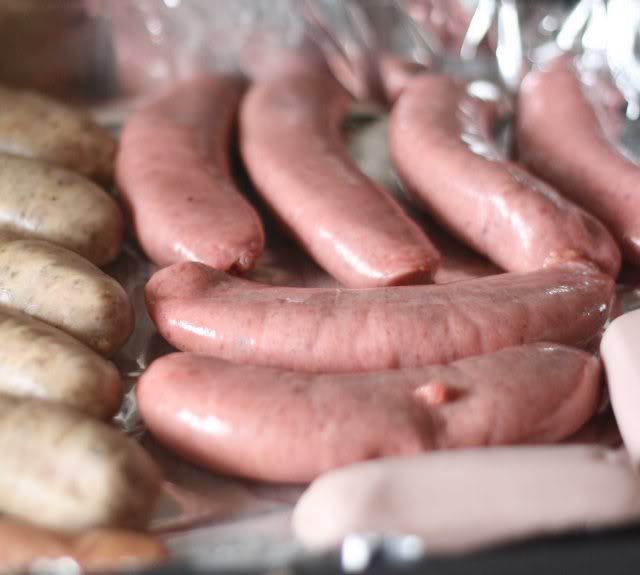 Or English Breakfast? Fair, shortish, but universally acceptable, both by kids and adults? The meat texture is really like processed meat, but better quality.




Or a cocktail sausage? Small, nimble, easy to handle, and can be popped into the mouth in one swift movement?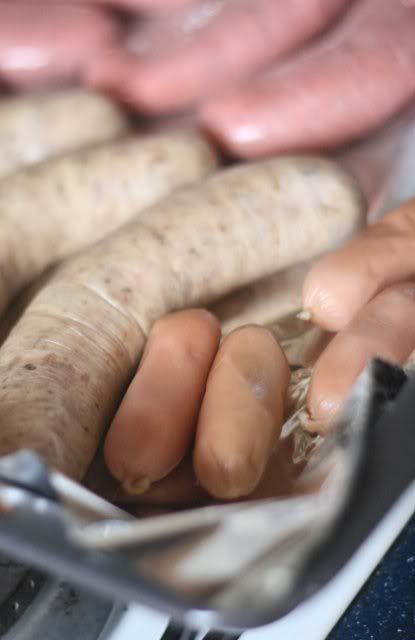 Or are you a Hungarian sausage, long, flexible (can be bent), interesting flavours, meaty, spicy, ....rather exotic actually....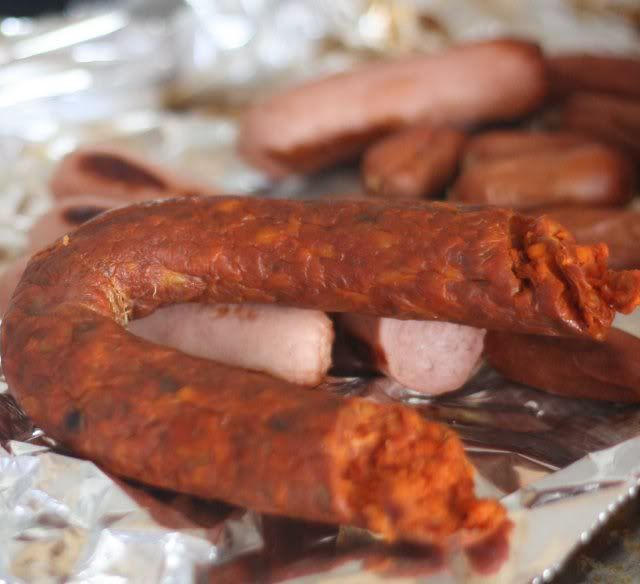 And finally, do you prefer your sausages cut or uncut?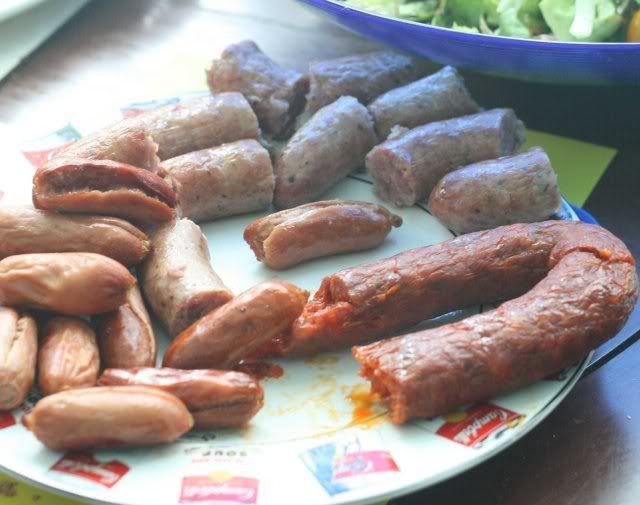 The above the preparations for an Oktoberfestavali Brunch....Sausages & Beer, Whisky & Muruku...amongst other food....

Total damage: 3 bottles Macallan, 6 bottles hoegarden, probably around 12 -18 cans of assorted local beers....

Poor beer showing!!! Sigh. What am I going to do with the remaining 80 cans?