The locker room was full. It was the peak of the working out hours, and the air was redolent with sweat and body odour. Even the powerful deodorants with their promise of 24 hour protection fail to mask the stench. The sauna was fairly empty, as I made a cursory nod to the fellow inside, and asked if he minded if I poured water on to the hot coals.
Sitting in a lukewarm sauna is like eating toast with margarine. Pointless. A guy enters the fray, wearing a T shirt and underwear, (at this point, I wonder what the female locker room saunas are like) and stands in the middle of the room. Do men without washboard abs actually think they should be preening like peacocks in a sauna? He strips his shirt, and uses it to lapik his ass, and takes a seat on the hot wooden boards. He looks downs at the numerous folds in his belly, and pinches them, as if hoping it was but a dream. He then flexes his imaginary biceps, and actually feels them with his hairy claws.....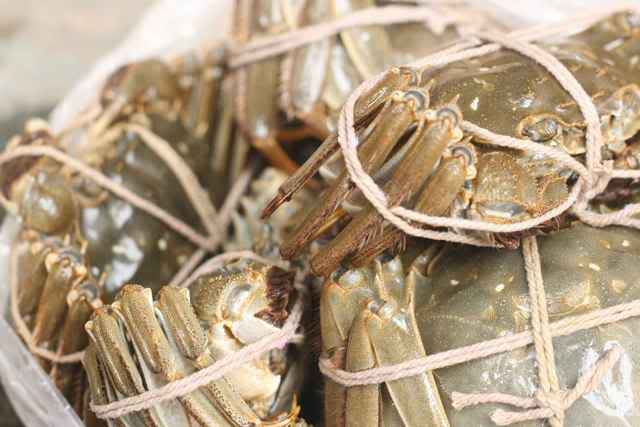 I think to myself, another splash of water into the furnace ought to do it, and finish him off.....


Ah, check out that lovely roe. Omigoodness, what was she doing in the male sauna room?!!!



Tis the season to be crabby, tralalalala. ..... That reminds me, on the first day raya, we receive a "shipment" of live hairy crabs, (relatives of hairy berry perhaps?), so I quickly call Queen of Crabs for advice on the best method of cooking these flers. I tell you, if I was on my dying breath, and hoping for QOC to be my saviour by answering the phone call, I'd be deader than those crabs by now. She SUBSEQUENTLY called back, hours later, by which time, the crabs had met their untimely demise, using common sense...



But these crabs were not from 1st day raya, they were from Tuesday Family Dinner. Even my offer to make a scallop and pesto pizza were rejected, coz of the abundance of food.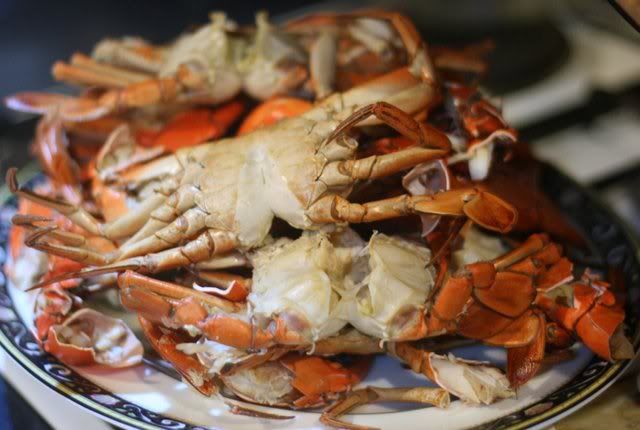 Apart from the Hairy variety, we also had their non-hairy cousins, (must be chinese), all just lightly steamed. The regular cook at home has returned home for the Raya holidays, and the temp cook's repertoire is a bit more limited, hence the plain steamed option. Which suits me fine.



Also, my office colleague had given us the most divine lemang. Apparently slow cooked on a wood fire. Not just ANY wood, but the wood of a Hairy Berry (Rambutan) tree. It was truly not like any of the commercial lemang you get. The rice was nice and chewy, without being soggy.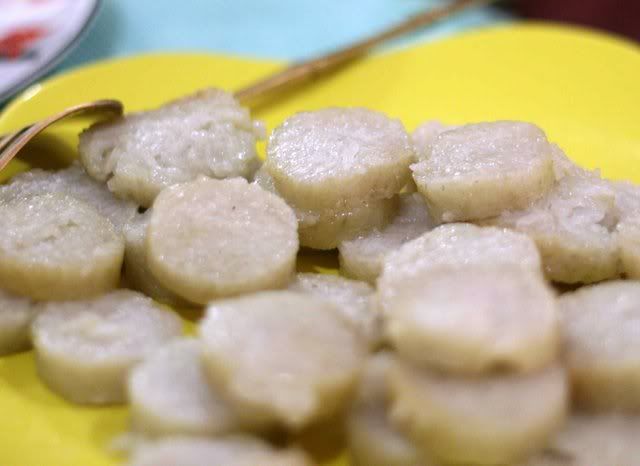 That was accompanied by the most amazing chicken rendang. Bursting with flavour, herbs and spices, it was a marriage made in culinary heaven.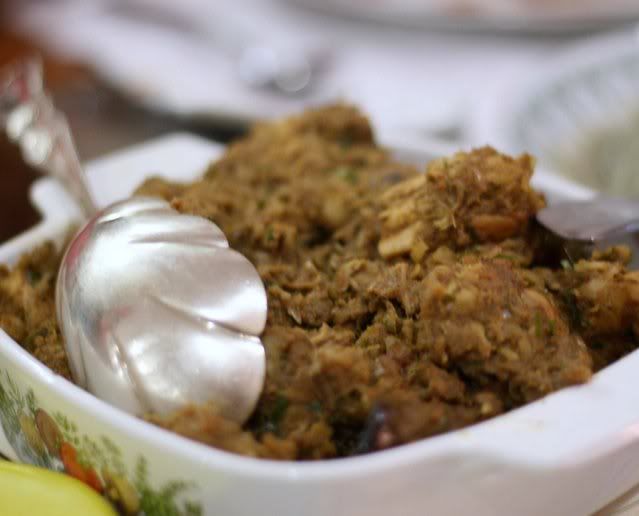 To end the simple Tuesday night family dinner, I had prepared an experimental Baked Mars Bar Cheese Cake, which if I may say so myself, was the perfect end to the crabby meal. ...or any meal for that matter. Mars Bars on its own are too sickeningly sweet, but with barely any added sugar, and all that cheese, it imparted a lovely chocolatey, caramelly, salty flavour all in one bite.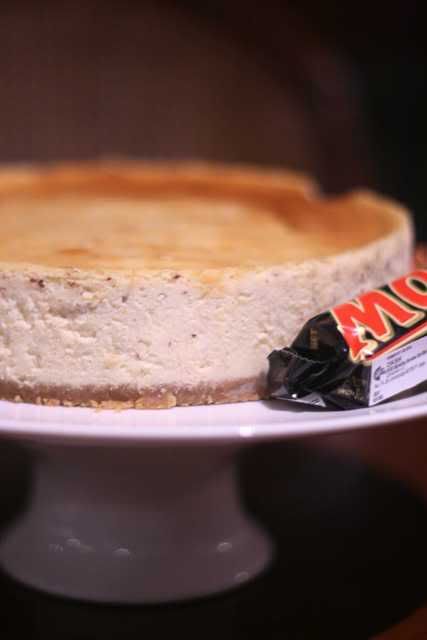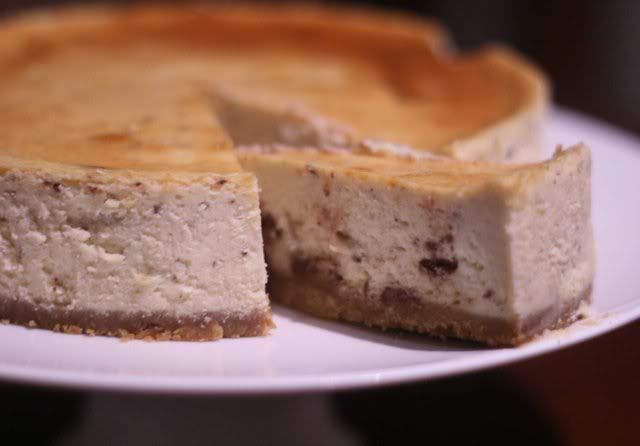 Yes, it is available for order. RM65 only.

[Note: Sadly, there were crabs killed and harmed during the production of this blog]
[All resemblance to living, dead or half living people, especially in Fitness First, is completely coincidental]