Many tales have been told of Sek Yuen. In the flogger world, it is like the definitive compulsory pilgrimage destination we must all perform once in a lifetime at least. It is a glimpse into the Kuala Lumpur of yore, and it is as if time has stood somewhat still in this quaint restaurant. (you have to go to the old wing la! If you go to the aircond wing, cheh, there goes the illusion). The cashier still uses an abacus.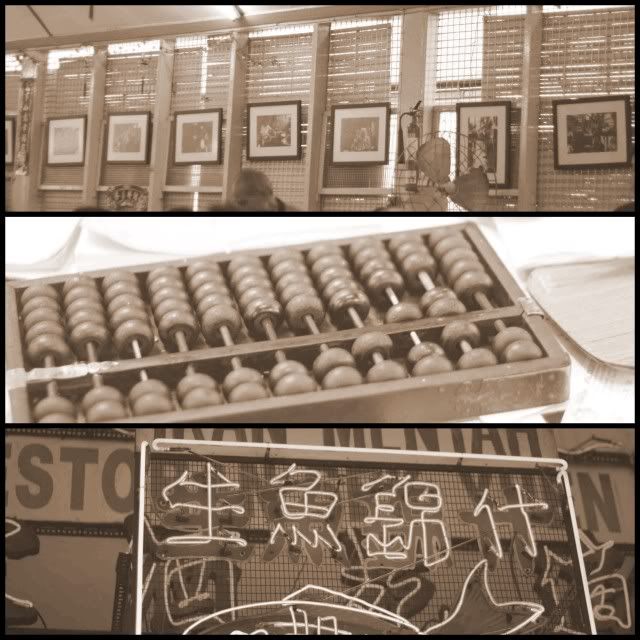 In a world full of change, its nice to see some vestiges of the past.
We were invited (here's to you, Jektan!) for Lil Chef's birthday, by his lovely other half, Aly of Red FM! Wow, to be invited by one celebrity for another celebrity's birthday. I have rarely felt so privileged. Amongst the OTHER privileged guests were The Goddess of the Food Bloggers herself, Boolicious of Masak Masak, the gregarious and delightful owner of Bijou, Bisou and Fit For Two, Datin & Dato, The Queen of the DSLR and Bald Eagle, and Cheryl, Aly's younger sister, and husband Gabriel.


Lil Chef looked suitably surprised, for whilst he knew that there was a dinner, he didn't know who to expect. It was afterall a surprise. And we had all been remarkably discrete.

The yue sang here is pretty traditional, using the Sang Yue.... I remember years ago, it went out of fashion cos people were afraid of River Fluke, a kind of bacteria found in raw fish. This was before Malaysians became so ladida and indulged in salmon sashimi etc.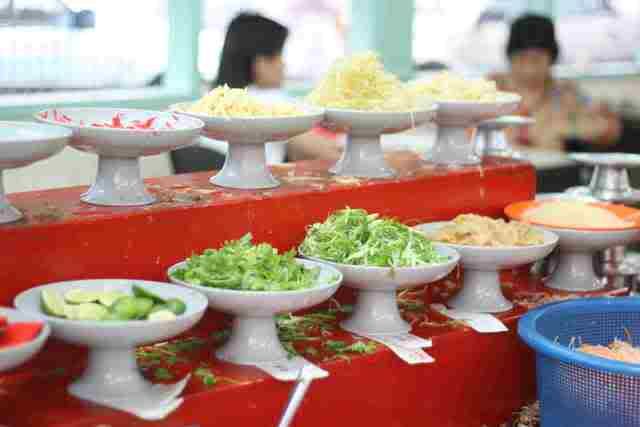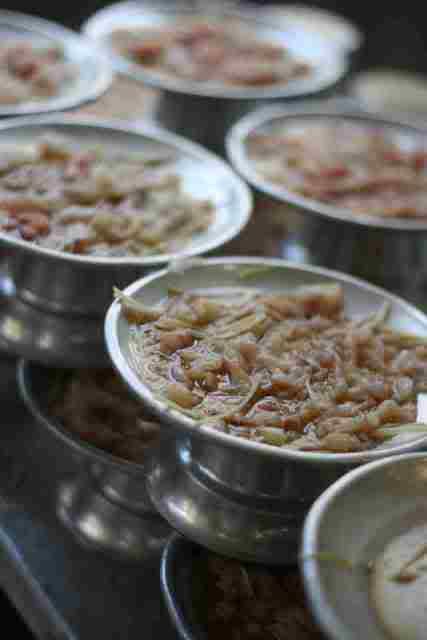 Plates of raw Sang Yue. (I think its ikan haruan)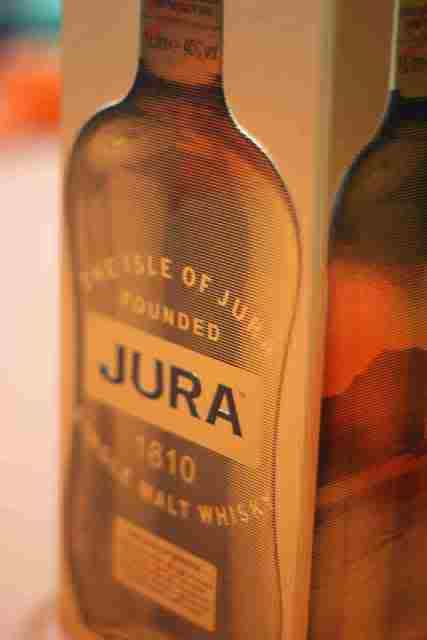 Bald Eagle brought a bottle of Jura Single Malt. Where there's single malt, there are happy people.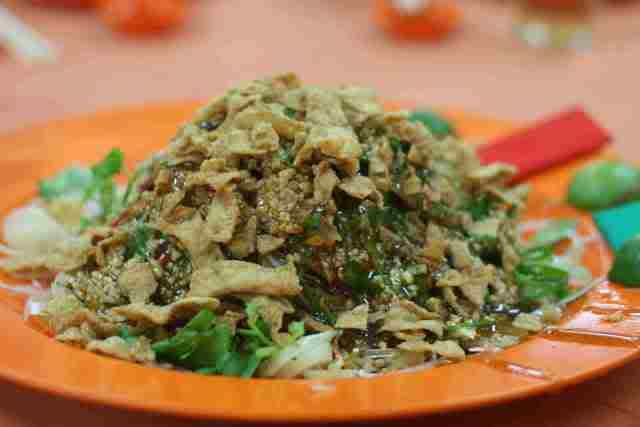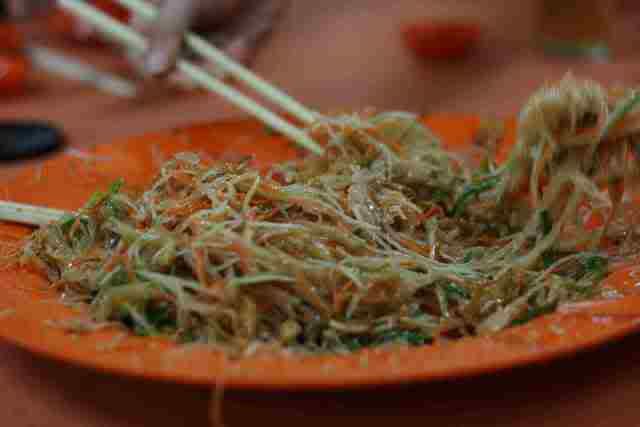 All the stuff made for a great toss. Lil Chef took a really good aerial shot in B&W, with his canggih lenses. I hope he puts it up somewhere. The taste of the Yue Sang was good, almost uncommon, from the ones you get at other restaurants these days. The texture of the Sang Yue is different as well, and really does trigger nostalgia.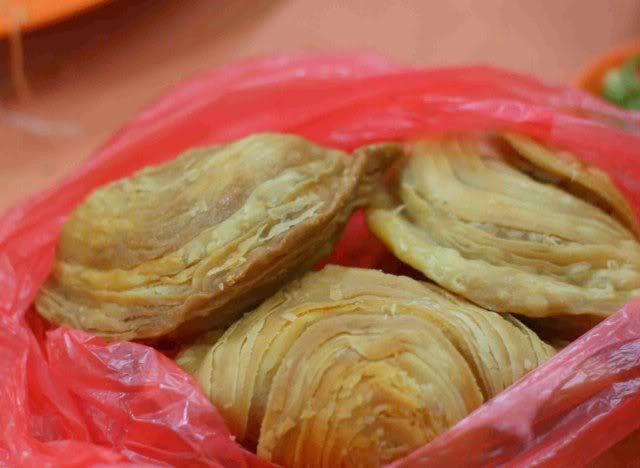 A guy peddling currypuffs, who refused to be photographed, brought these Mother of Curry Puffs. We suspected Currypuff seller must've been a fugitive on the run, judging by the speed with which he fled the camera. Shortly after, another fella peddling peeled water chestnuts came by. Bald Eagle speculated that the next peddler would be selling Walt Disney Books.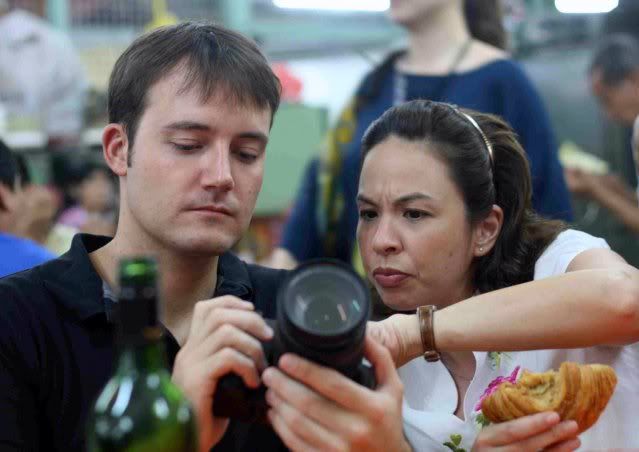 "Is that really what I think it is? Gasp, that's big", says the Datin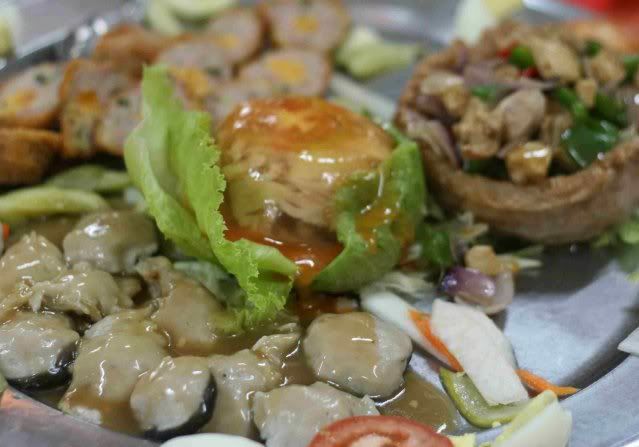 Their 4 seasons platter REALLLLY is a trip down memory lane. Jellied cold chicken....I mean, WHO serves that these days? Talk about retro chic. And the little yam basket...Yam baskets are common, but rarely seen as an item in the four seasons platter.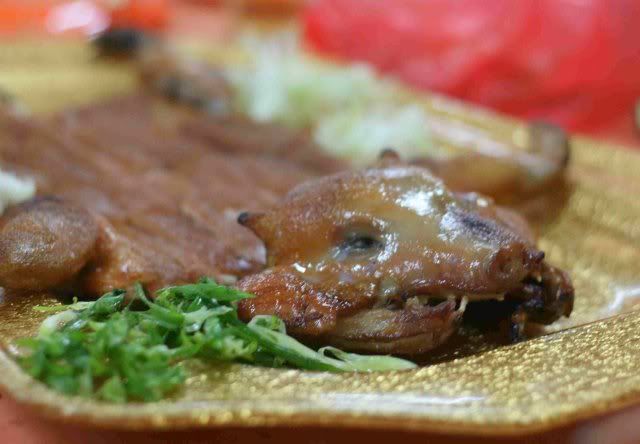 The ubiquitous suckling pig, which reminds me, for the Chinese New Year duration, I had ......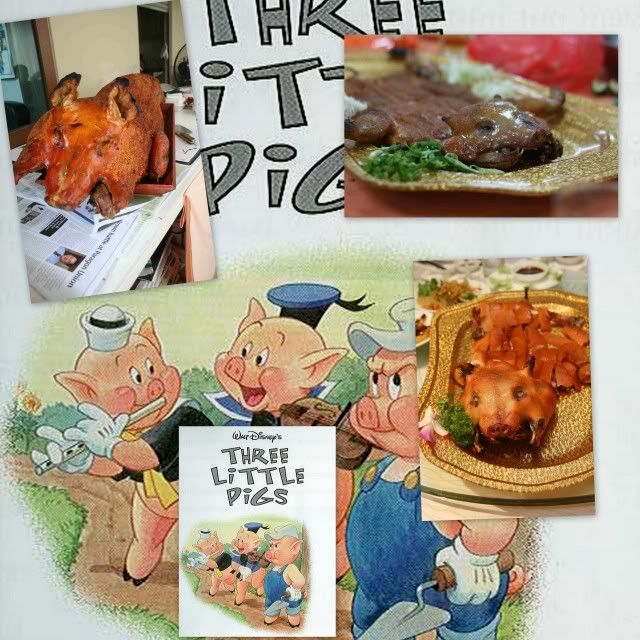 The Three Little Pigs...

Moral of the story, it doesn't really matter if you build your house of straw, or of wood, OR slave away and build one of bricks. If you are a pig, you'll probably end up as one of the above, or bacon. Or proscuitto, if you are in Italy. Is anyone old enough to remember the Disney Version of this, and that wonderful jingle, "who's afraid of the big bad wolf?" Ah, they don't write songs like that anymore. I digress.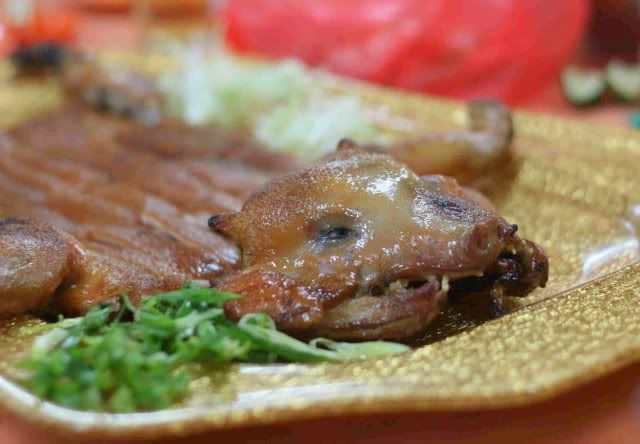 This little pig went to market? Well, wherever its been, it was good. Not overly fatty, like some suckling pigs, who never go to the gym. Obesity in youth is a real problem these days I hear.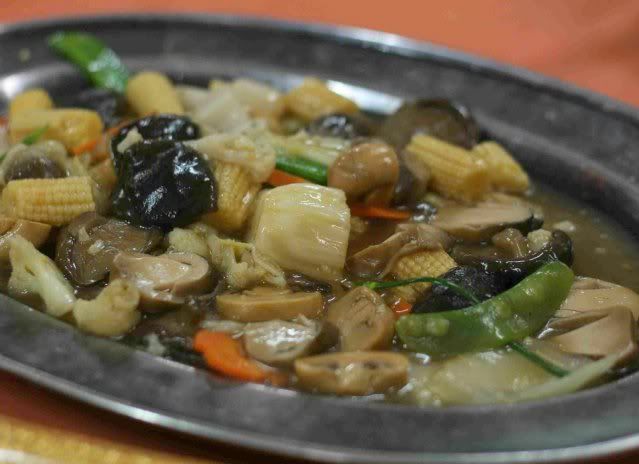 Mixed Vegetables. Nothing to shout about.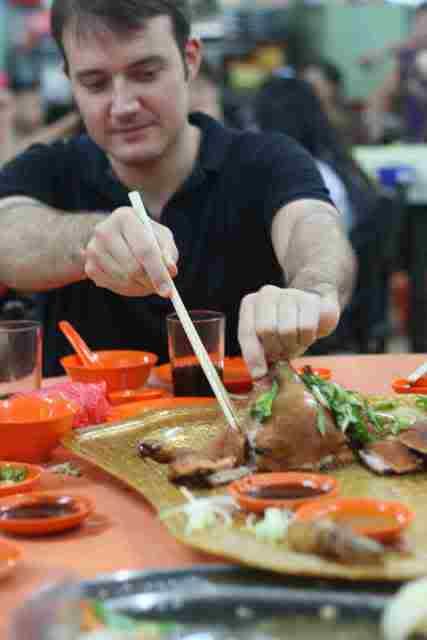 Turn the other cheek, I hear you say? Our Lil Chef is an adventurous one...but not as adventurous one as THESE two....



Bald Eagle and Thamby sharing the pig's tail, and I'm obviously not talking about a Manchurian Hairdo.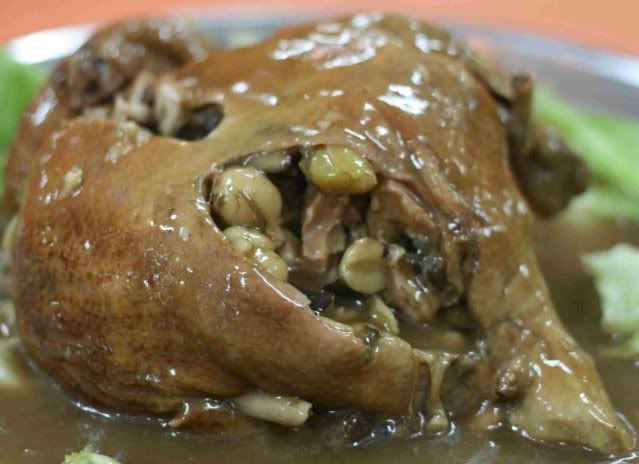 Their specialty, 8 treasure duck. Absolutely yummy. Tender meat falling off the bone, infused with a million herbs, and stuffed with lotus and ginko.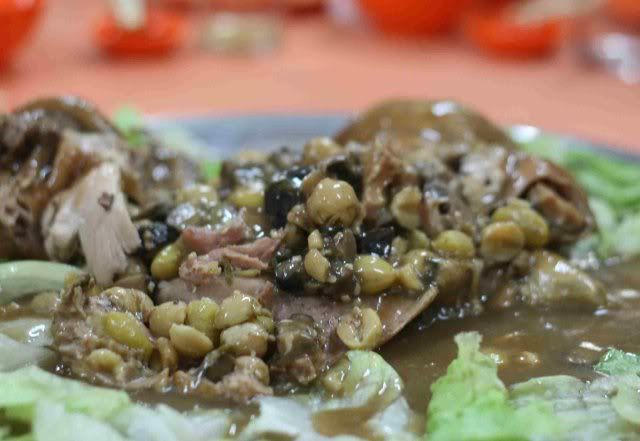 Look at all the stuff within the duck!!!! What the duck!!!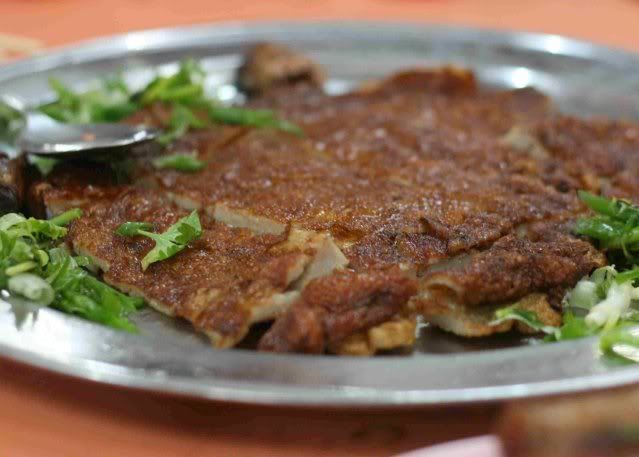 This is a unique dish, called a fishken. It's a cross breed between a fish and a chicken.... it was quite difficult in finding a natural habitat, ...very Little Mermaid kinda tragic love story, but well, a compromise was made, whereby the fish would combine with the skin of the chicken, and live happily ever after. Fish paste on chicken skin. Yummy!!!


Look at the seamless intertwining of Ayam didarat, Ikan di laut, akhirnya bertemu juga di kuali.
(Translation: chicken from land, fish from sea, in the end both meet in the wok. Am I profound or what)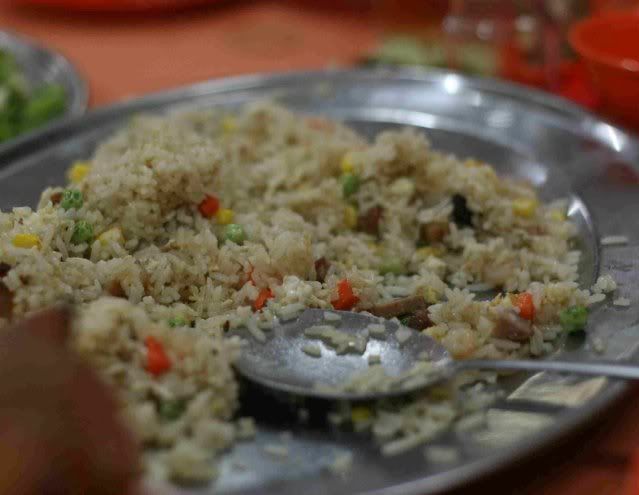 Fried Rice. Well, okay but nothing spectacular.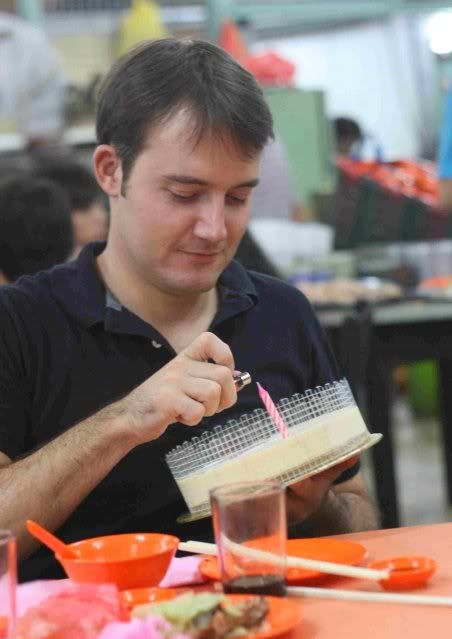 Sheesh, just cos I'm a Chef, they expect me to do everything myself!

Anyway, yeah, what a great meal. Coupled with great company, great booze, great food, this is how memorable meals should be.

Lil Chef, wishing you many many more happy years in KL, thank you for your hand of friendship, thank you Aly for yours too, and for the lovely dinner.... (it is Oscar season, so let me ramble).



I can't wait to return to Sek Yuen again. True, it might be "overated" to some, but I think it's really good traditional Chinese food, with ambience that is really nostalgic. But alas, since I didnt get to pay, I am not sure what the financial damage is like for the meal we had.



PS: Fratmustard, READ AND WEEEEEP!!!! BUWAHAHAHAH.