It's difficult to believe that within less than an hour of leaving your home in KL, you can be in a different world altogether. Heck, on a weekday, 45 minutes barely lets you reach Midvalley Megamall from a short stretch, say from PJ Hilton.
When my cell group (home group sounds less cell-tic) member suggested a waterfall trip to Sg Gabai, inwardly, I groaned. Early morning, jostling with the hoi polloi to get a decent spot, driving to God knows where.....however, for the sake of camaraderie, and esprit de corps, I complied, meekly, like a lamb led to the slaughter.
Older son was kicking up a big fuss, being awakened from his weekend slumber, and having had a late night the night before didn't help. However, his younger two siblings were far better behaved and obediently got dressed, albeit drowsily.
It's been years since I've been to these parts. GFAD (Girl from Abu Dhabi) mentioned she remembers camping at the foot of Gunung Nuang, in her pre-sex days. (quoted verbatim). It must have been pretty untainted then. The area, I mean. Hulu Langat. Verdant tropical jungles, lots of bush, lots of trails, clear waterfalls. Untainted.
To my surprise, Sg Gabai was actually very clean, despite the thronging masses, ranging from the photographic society of Petaling Jaya, to families who build full fledged fires to cook a full fledged meal, from peeling potatoes, and slaughtering chickens in situ. (okay, maybe not, but sure seemed like it).

Ah, Sunday morning with nature. I can imagine AWHIFFOFLEMONGRASS shuddering in horror at the very idea. Nothing like a good trek in the morning, to perk up one's sagging spirits, and butt.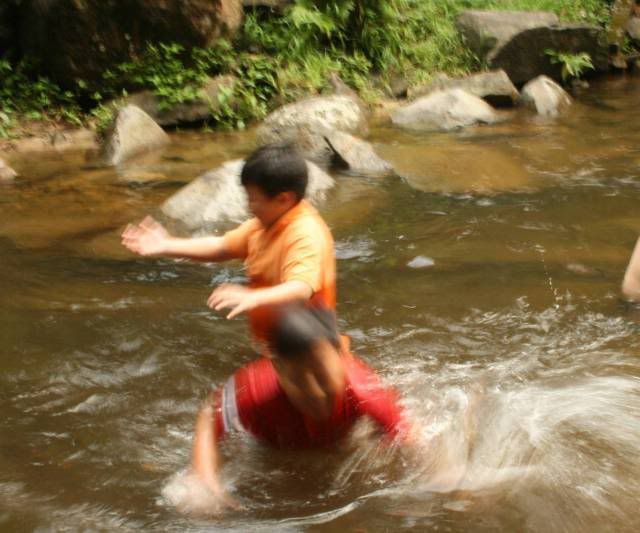 You know, you do not need to spend an arm and a leg bringing kids abroad for holidays. One reason why I am reluctant to send my kids to private schools are the expecations for holidays. No stamping of passport, no boarding pass, no holiday. Throw them in a stream, and watch them derive the same pleasure as they would get by going to Disneyland.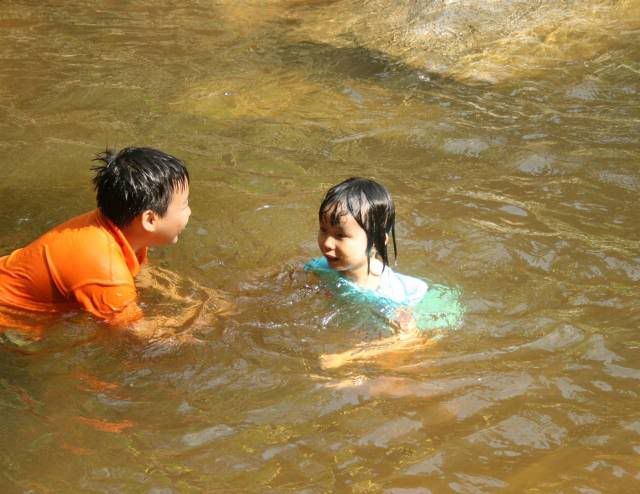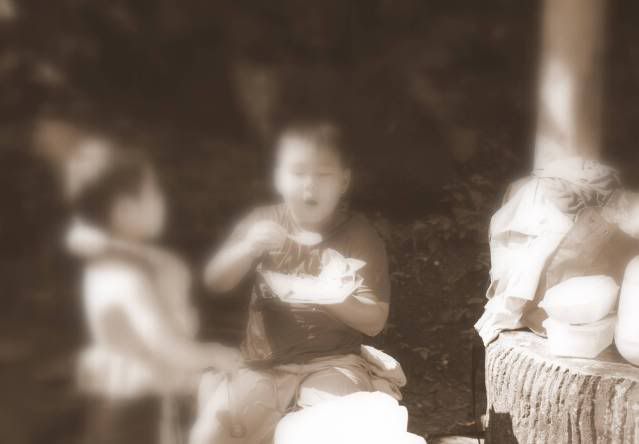 Nothing like a packet of warm nasi lemak after a dip in the icy cold waters.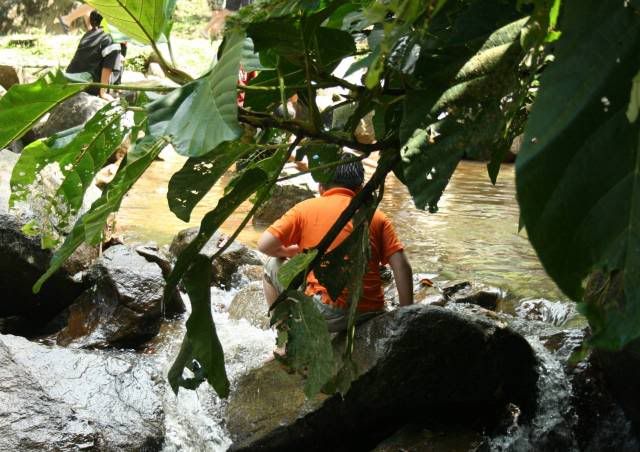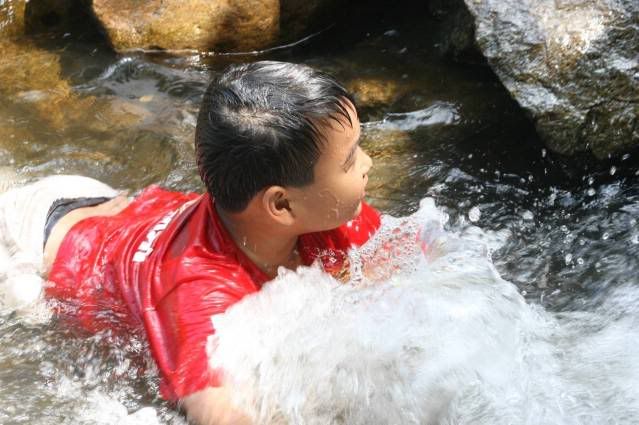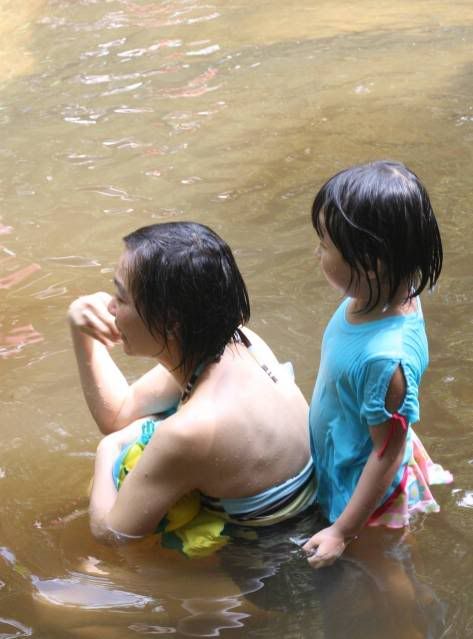 A godmother and her goddaughter.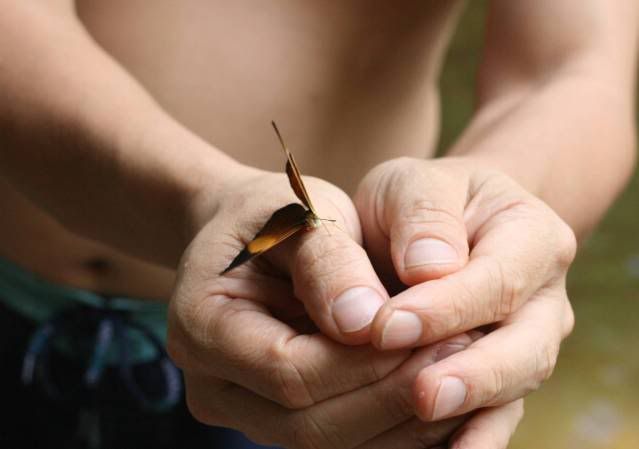 The place also boast a menagerie of fauna....from Daddy Long Legs, to pretty butterflies.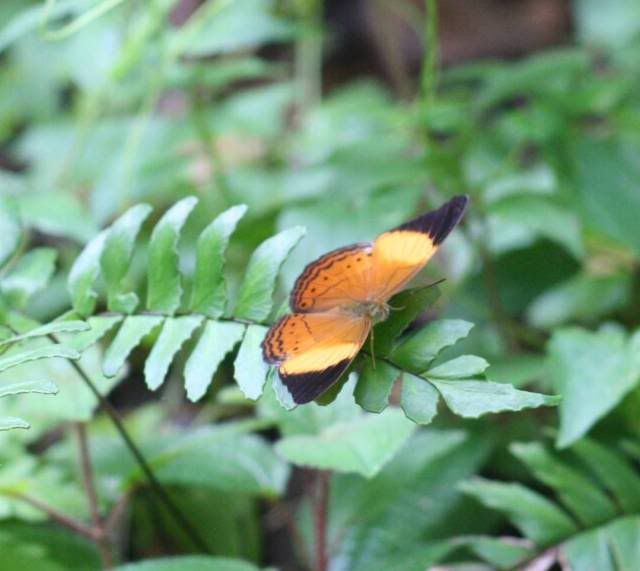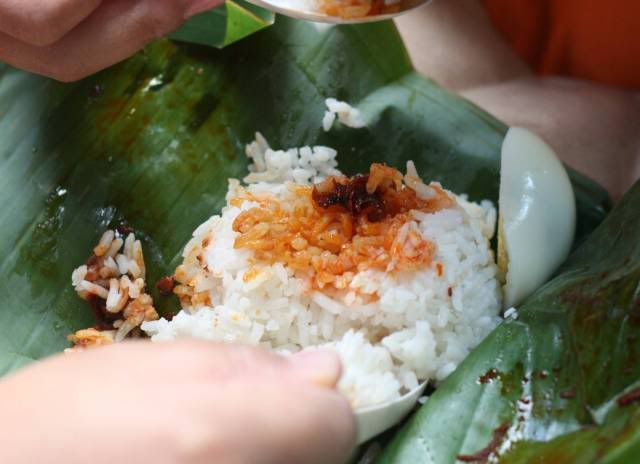 The simple pleasures of life.... only cost RM1.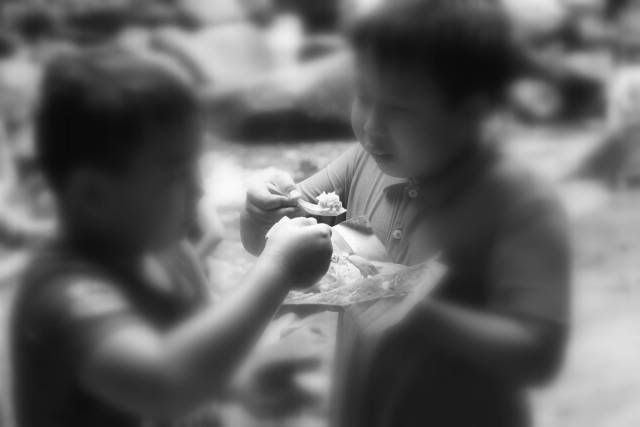 Blood brothers.



Sharing is caring.

After the waterfalls, we stopped over at my friend's cafe, CAFE LUI, which is along the Sg Gabai road, just after Sungai Lui, or thereabouts. It is actually a private homestead, with the Cafe at the front.




Apart from the Cafe, they also have a Kelah farm. Kelah is an expensive eating fish....apparently up to several hundred bucks a kilo.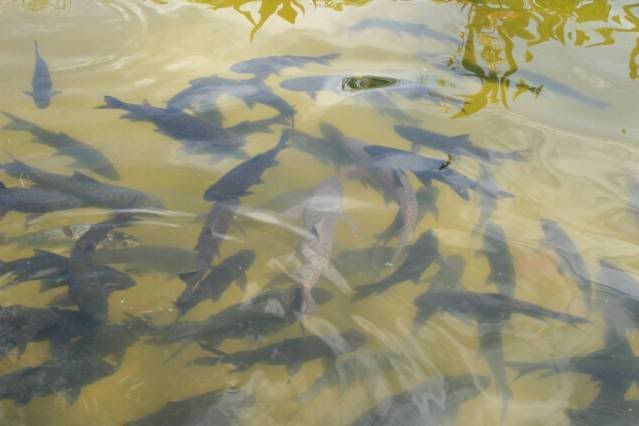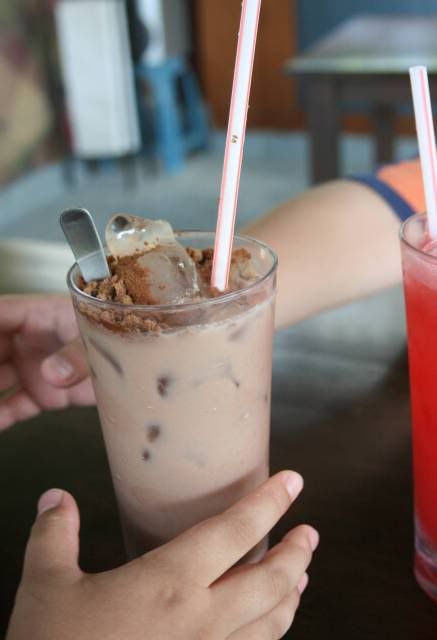 The milos are served with style...a sprinkle of milo powder over the ice....on a sweltering hot day....bliss.



Drinks are named after famous Malaccan heroes, from Hang Jebat to Hang Lipo. (not Liposuction)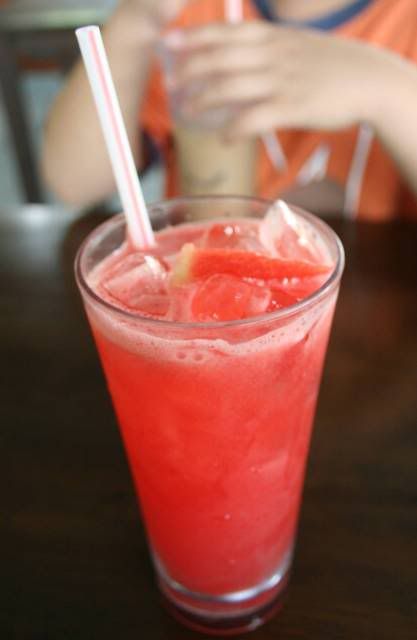 My watermelon fizz was an oasis in the desert....




Delicious home made mee rebus!!!! Gorgeous gravy, with delectable condiments, and yellow noodles. YUMMMY!!!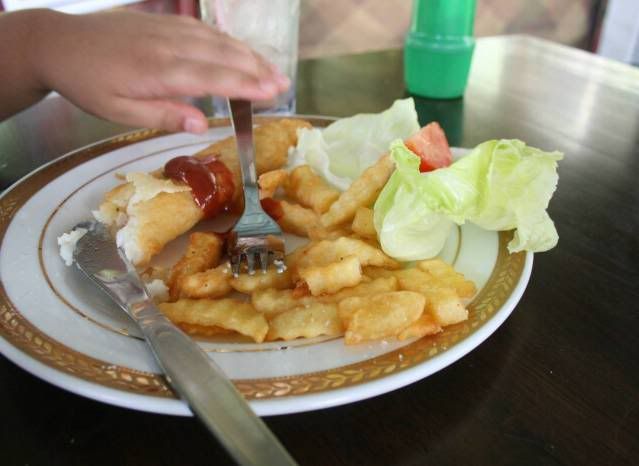 The kiddo's fish and chips.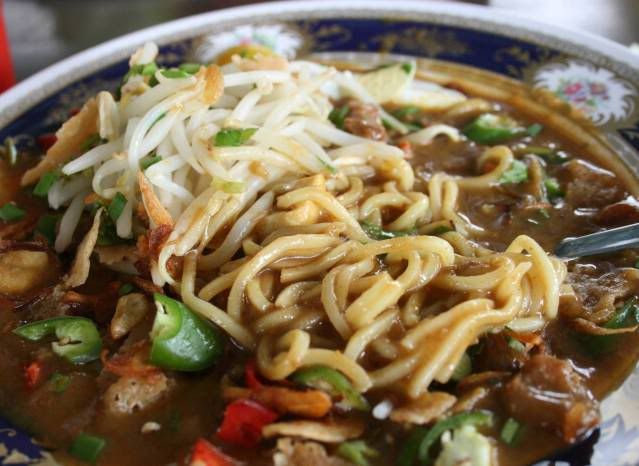 Look at that delicious mee rebus!!!!!
Well, if going to Sg Gabai or are in the vicinity of Hulu Langat, do drop by at this cosy cafe. It opens only on weekends.



Yeah, so, moral of the story, you can have a jolly good time at minimal cost. Kids do not need to be pampered in 5 star hotels. Let them rough it out a bit. Bring them on Cuti Cuti Malaysia.

The kids are already asking when they can go to the waterfall again!