Despite the fact that I go to Jaya One reasonably often, I can't really say I have sampled the vast number of restaurants there, so I was quite pleased when Ramesh Vadiveloo invited us to a food crawl, which sounded fun, for a few outlets in Jaya One.
I have to say I am still quite lost in that gigantic carpark of Jaya One.


First stop was Brisik, an Indonesian outlet, predominantly Sundanese Food, with Siamese. Hmm, not sure about the combination. After a refreshing Screwpine flavoured drink, (to the unculinarily inclined, Screwpine is ahem, the English word for Pandan) and brief intro, we were served a platter of Satay Serai, (chicken lemongrass skewer, though the Lyrical version was nowhere to be seen), Satagor, (mashed bean curd and potato, like bergedil laidat), Mango Kerabu and Gado Gado.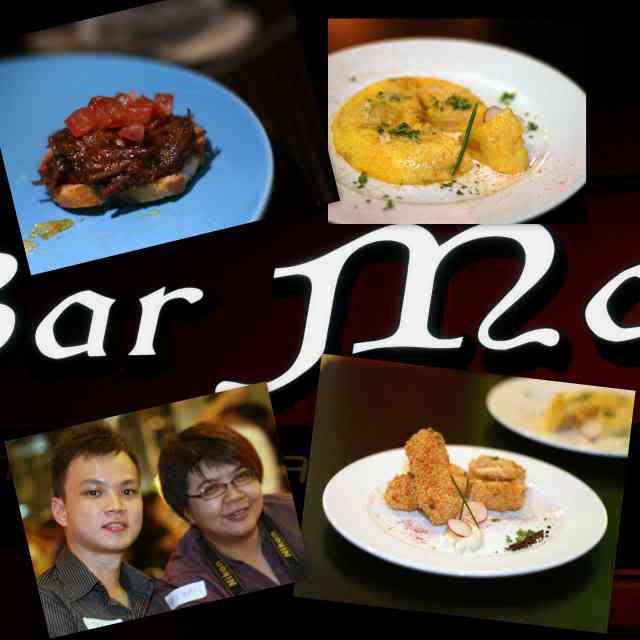 We were then herded over, like a flock of cattle, to the next stop, Bar Madrid. I think the place is quite famous, and has several outlets. I could be wrong. The alfresco dining was hot hot hot, and I could feel all my orifices flooding with sweat. Anyway, we were served Slow Cooked Iberico (pork) on baguettes, Mini fried potato balls (I didn't know potatoes had them, wonder how many they had to castrate), with Serrano ham, and Spanish Omelette.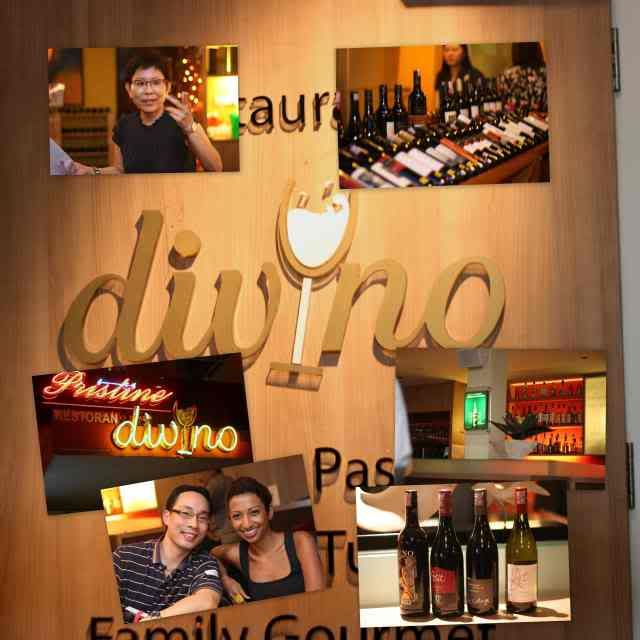 Then came the crucial booze break. A Wine sampling at Divino, essentially a wine shop cum wine bar. The proprietess, Dawn Lim, very kindly took pains to explain to us WINE 101, from the sniffing to the swirling to the gulping. New World Vs Old World. We got to sample the Lobster Reef, a Malborough Sav Blanc, a fruity crisp wine...but Sav Blancs are my favourite anyway, esp from Malborough. Next the Black Cottage, a pinot noir also from Malborough. Jek, Aly and I meanwhile were making ourselves cosy in a corner.

South African, Stellenbosch, Ken Forrester Petit Pinotage was next. Described as "perfect with almost any happy casual occasion", which it was, with Jek and Aly. Finally, a Juno's Cape Maiden's Shiraz, also from South Africa. Well, Shiraz's are usually rather heavy, especially after Sav Blancs and Pinot Noirs.



At the Kinnaree Thai, we were fed what must've been meant to be our main course. A pomelo salad, deep fried boneless fish with tamarind sauce, and crying tiger grilled Australian Ribeye With Spicy Thai Sauce. The food went well with the rice, as Thai food is inclined to. Nice ambience, this place. I think I've been here with the family before when we couldn't get a place in Ducking.


Our 2nd last stop, Muse Italian Restaurant, Bar, Club. Actually, it does look more like a club than a restaurant, what with the verdant bottles of beer decorating an entire wall. We were served angel hair seafood aglio olio, which was soggy, probably due to the fact that we were running late on our schedule. It's difficult to plan these events, no doubt. Grilled lamb with Herbs, and 4 season Muse pizza.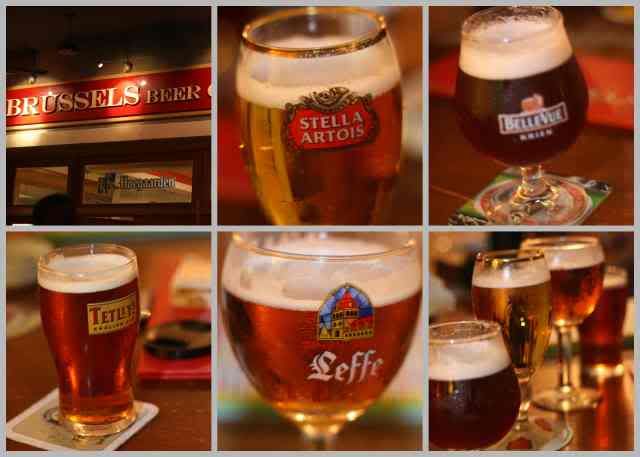 And finally, the beer stop, at Brussels beer. We actually stayed on, Aly, Frat and me, and Marcky, to enjoy what was left of the evening. Brussels beer needs no introduction, they're always packed with people. We were abit skeptical about some of the glass measurements, but the waiter obliged and brought some various permutations for us to try and measure. So yeah, we can safely vouch that their 1/2 pint is what it is, so is the full pint. Do not let the shape and size of glass fool you.

Well, Jaya One certainly does seem an interesting place to explore, for foodies. Such a large variety of eateries. Do head over there if you can't decide immediately what to eat.