My last post also started with Once Upon a Time, Far Far Away. This time also, it's quite far away, but not that far. About 1½ hours drive, (and that was in torrential rains, but with drivers like Derek Liang and Bok, it might as well have been a grandprix circuit), to reach this oasis away from civilisation, off the sleepy town of Karak. I actually heard about this project, Orchard Heights, YEARS ago, through some classmates, where the developer was selling 1 acre plots. After this visit, I rue the day that I did not get myself an acre.
The invitation came courtesy of Jade Wong, of Mustard Tree Communications, the PR for the developer, spearheaded by Maj (R) Ng Chun Hoo. Now a thriving sprawling orchard, the place even has a couple of homestays...which we had the chance to visit. It's comfortable, nothing fancy, but adequate, and this wooden house below can house (sleep) 10 people comfortably. They aren't too fussed if you want to rough it out and bring more people, and sleep like refugees, and the house costs RM800 per night. (with beds for 10). And that includes unlimited durian, if in season, 5 tilapias, and if I am not mistaken, all the fruit you can eat as you walk along the paths of the orchard.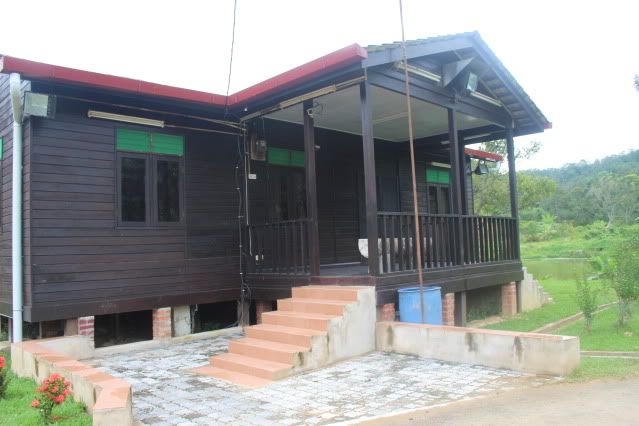 Exterior of the Wooden House. There is apparently another bigger house, made of stone,as per this newspaper article that appeared in the Star recently.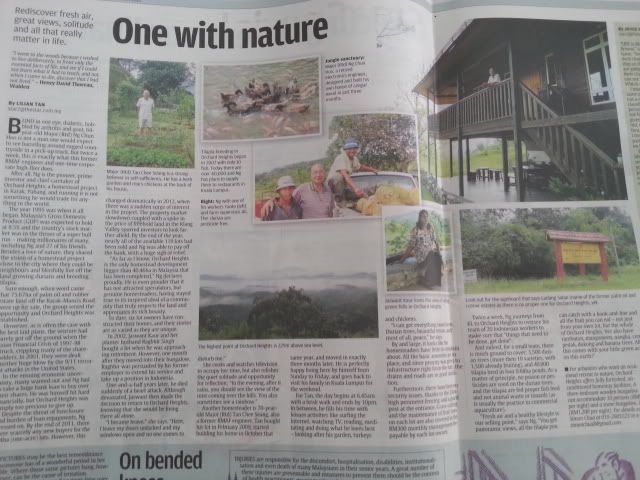 Source: The Star dated 2nd January 2013.
The cosy dining area. With a few mahjong tables stored away as well. Perfect for a weekend getaway, let the kids roam around while the adults indulge in a bit of Alzheimer's fighting mahjong.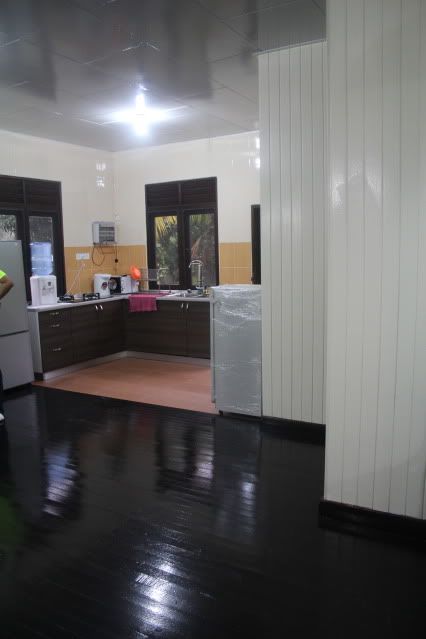 An adequately equipped kitchen, for those who wish to cook.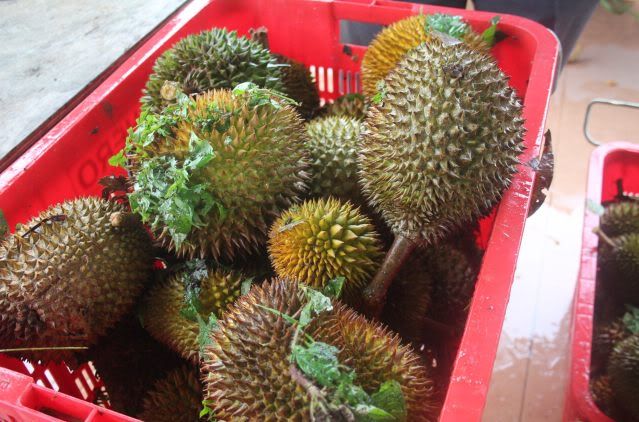 Two Basketfuls for us to tuck into, a range of D24, D2 and Chook Kiok. (Bamboo leg)
The boys try their hand, at what seemed like an easy task. Ah Bok, who hails from Penang, should be an expert at this. However, it was Derek with his magic touch that not only opened durians effortlessly, but seem to pick the cream of the crop.
Apart from durian the orchard has a whole host of other fruits, some not in season, but as we walked around the grounds, we had ample rambutans, pulasan, langsat, jackfruit, ...the mangosteens were not ripe yet.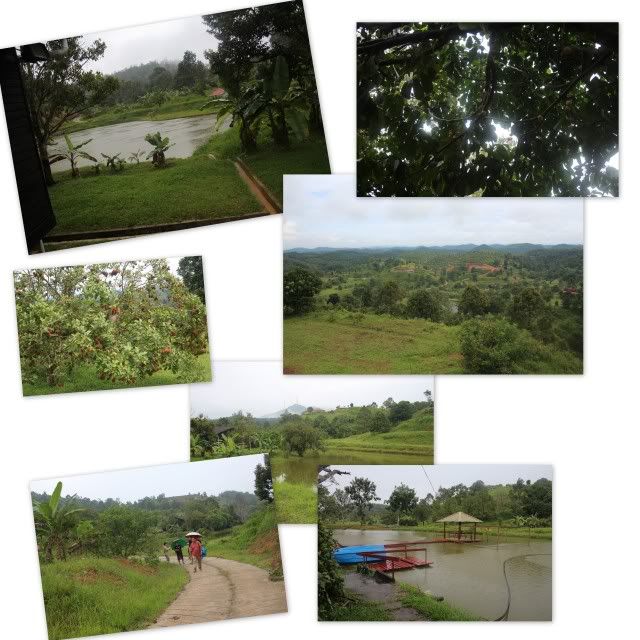 As Maj (R) Ng says, he is selling "FRESH AIR". It's true, the air here is crisp, and unpolluted, and one almost feels rejuvenated (if you didnt slip into a food coma by overdosing on durians). The tilapia pond is full of tilapias of all sizes, from fry to grandparents.
It's just about 15 minutes from Karak Town, and is well sign posted, the landmark to turn in being the being "LADANG SABAI" sign.
To book, or make enquiries, call Simon Chua, 010-2605123.