After hearing SO much about this place, and missing numerous opportunities to dine here with famous food bloggers, I couldnt let up yet another chance pass, so when Unkaleong (of all people, since he ain't REALLY a flogger) organised a low sang here, I said yes, at the expense of leaving the brood of wife and kids to their own devises on a Saturday night.

It was with great effort that I dragged myself there though, as the residual alcohol from the late night before, a toxic combination of Vodka, Beer and Long Island Teas, was still lingering in the system, and the 4.30 am bedtime had rendered me semi zombified. It's great when you have livewires at dinners, so one doesn't really have to worry too much about conversation. We had the fabulous Baker Boys, as livewire.

Other people present were of course, Empress of the Floggers, Lyrical Lemongrass, the Ab Fab fella, who didnt flash this time, his friend and ex colleague from BKK (now based in Shanghai), the ex colleague's friend, our Fabulous Baker Boys, (hmmm, cannot use that title, on second thoughts, coz it spells FBB), aiya, the Just Heavenly Angels lah, (or the other mythical creature with wings), and their friend, who resides in Bahrain. I feel highly undertravelled in the presence of such nomadic company.

Yee Sang, the uniquely Malaysian dish, just like Yam Seng is also only done in Malaysian weddings. Singapore doesn't count la, after all, they share the same roots. Allan halted the waitress from drowning the Yee Sang with too much sauce, resulting in it looking a bit dry, but was actually perfect. I'm not entirely sure what the pink color fish was, could have been salmon, but its pinky hue made me wonder.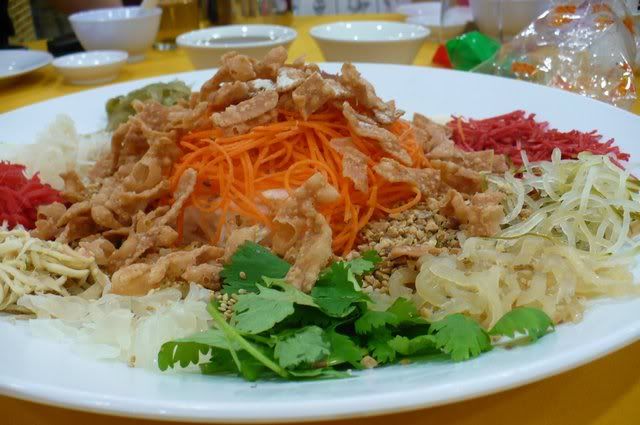 Presumably a steamed kampong chicken. Great hangover food. Clear and clean. (Unkaleong did the ordering). Not too tough, as some kampung folk tend to be.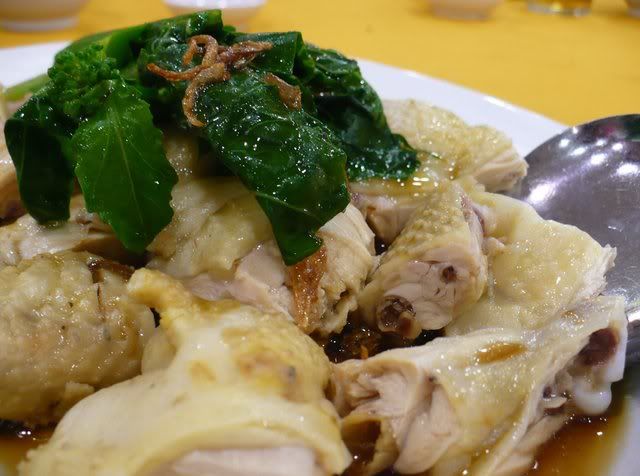 This fish pieces dish in a lovely soup, riddled with golden needle mushrooms. Again, perfect hangover food. The fish was chewy, almost like chicken, according to Unka. The soup was sweet and full of wholesome goodness without smelling like dead fish.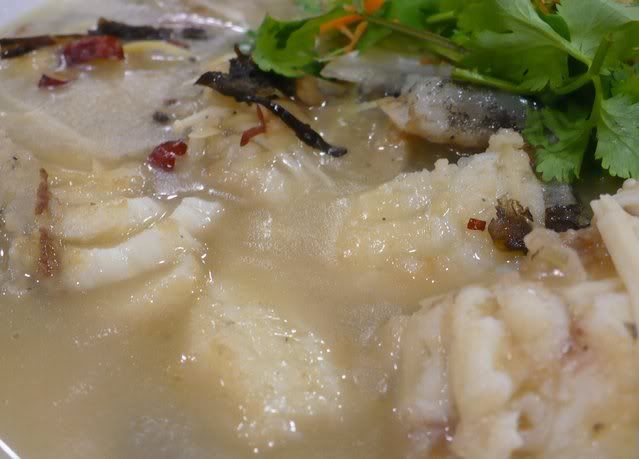 I was actually yearning for the Pork Reef, (dunno if it's a typo), with preserved vegetables, I imagine to be something like Mui Choi Kau Yoke, but they had sold out, so offered us this instead. Braised arm of Pork, or was it leg? Well, leg or arm, it was quite good. The meat falls of the bone, and the meat was nice and tender.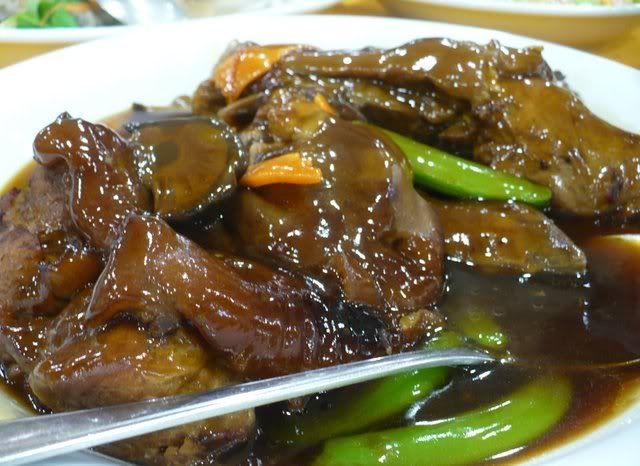 Call me a freeloader, but I LURVE attending dinners when JHP are there, cos I know almost for sure that there will be a lovely sweet treat at the end of the meal. Sure enough, they didn't disappoint, with a lovely Sacher Torte. My mistake was having two slices, which rendered me in a Jabba The Hutt state after the 2nd slice. Short of leaving a trail of slime as I crawled to the car....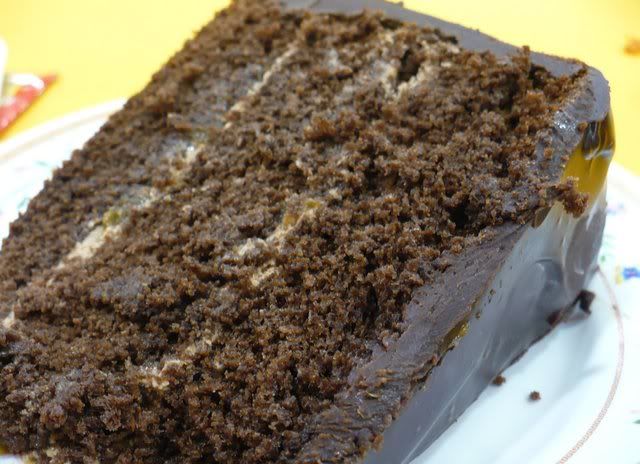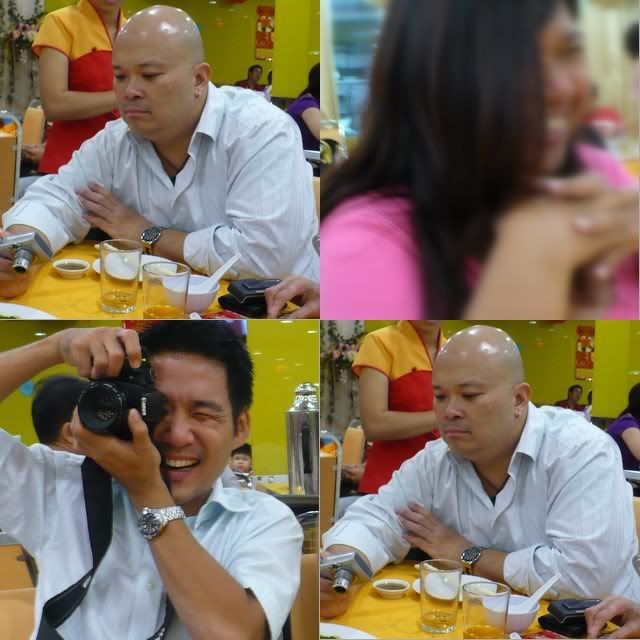 For some reason, I didn't get a shot of one of the Master Bakers himself.... so I'll just have to put up two of the other half...