It's surprisingly pleasant to while away an afternoon at Chinoz on the Park, and it was on this premise that sis organised Father's day's lunch to be at this particular venue. The scenes that flash before our eyes reminds me of Louis Armstrong's It's A Wonderful World....I see trees of green, skies of blue, ...and definitely we hear babies cry.
I am a sucker for mushroom soup. There is something about it that makes me want to order it. Comfort food I suppose. The chinoz one is up to standard, no complaints. Thick and mushroomy, if not a bit cold. I like piping hot soups, but they seem to be rare, except in chinese coffee shops. Wonder why that is? Maybe the fear of legal suits of from people scalding their tongues.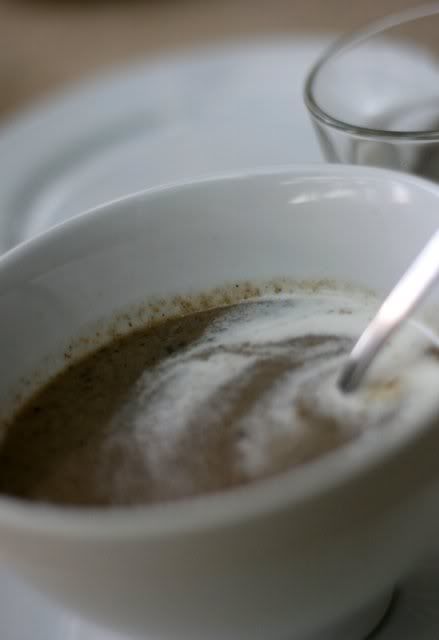 I'm not sure what this is, but if I'm not mistaken, its a lobster sushi. Looks divine, and apparently tasted so as well.

Sis and hubby had the soft shell crab maki, which also looked very good. This is something I also always order in Zipangu, but didn't feel like sushi-ing on a Saturday afternoon, also, I think the after effects from a Sake Sashimi party was still lingering in my blood stream like a bad experience with a hooker during the war.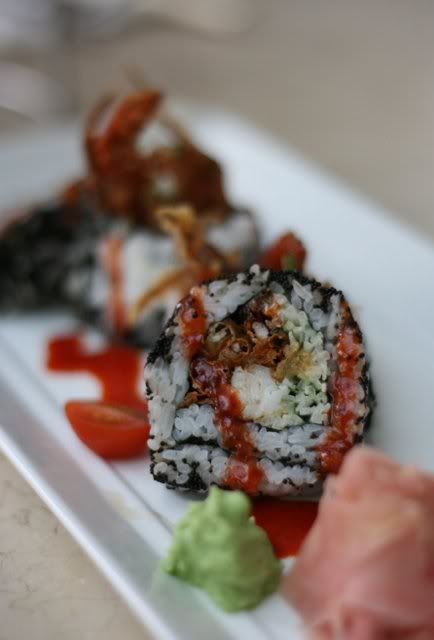 Aphrodisiacs for an afternoon session? Seems a bit criminal to waste so much ice for that measly half dozen of oysters. With our polar ice caps melting away, one should do more to conserve ice. Speaking of ice, what IS it with ICE IN URINALS? Can anyone shed light on this phenomena? (For the benefit of our non urinal going folk, some establishments have heaped ice cubes in the urinal). Is it to provide a cold draft to cool down the heated appendage? Or is it to dilute the smell of the pee?

Moving on, wife's chicken and mushroom pie surprisingly came very quickly. Usually they say, oh, this takes 25 minutes, like it's been made from scratch, kinda thing.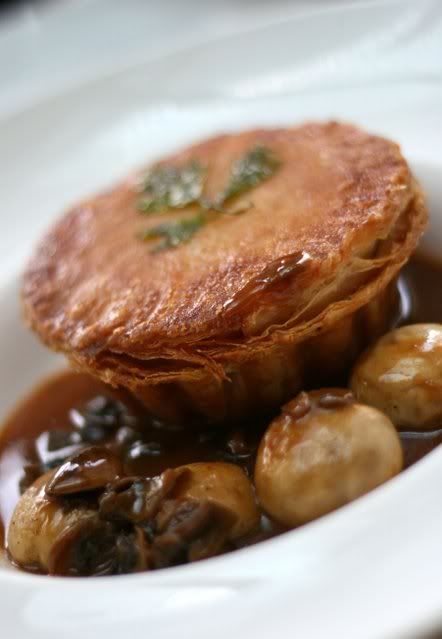 The chicken pie filling is delectable. Not overly stuffed with potatoes and fillers. I love the mushrooms accompanying the pie. Oh, the reason I had a taste was wife passed some to me.



I hardly EVER order chicken, because mentally, I think of chicken as "cheap", and somehow doesn't justify RM38, but there are times, when only the most familiar of meats will do, and since it said FREE RANGE CHICKEN THIGH, (if it had been breast, I'd have tossed out the order faster that you can cluck), I decided to go for it. And no regrets. The chicken was succulent, tender yet firm, (those battery chickens sometimes have such horribly soft meat, and some kampung chickens must have been muay thai fighters, all lean and sinewy, and tough as hell), well marinated and well roasted, and the bed of mash it lay on was divine.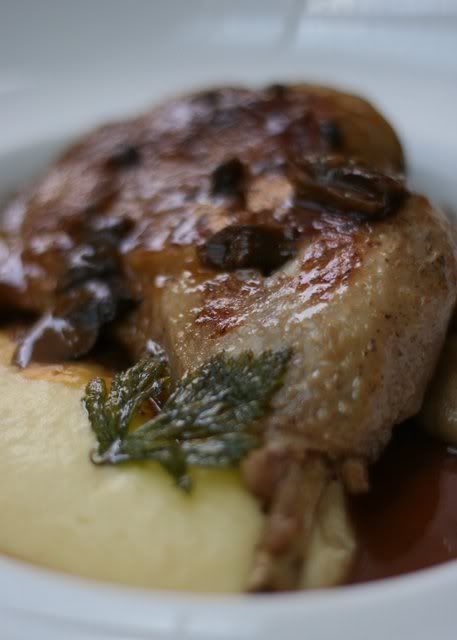 Someone's Caesar Salad. I think I am completely off Caesar Salads these days, for whatever reason.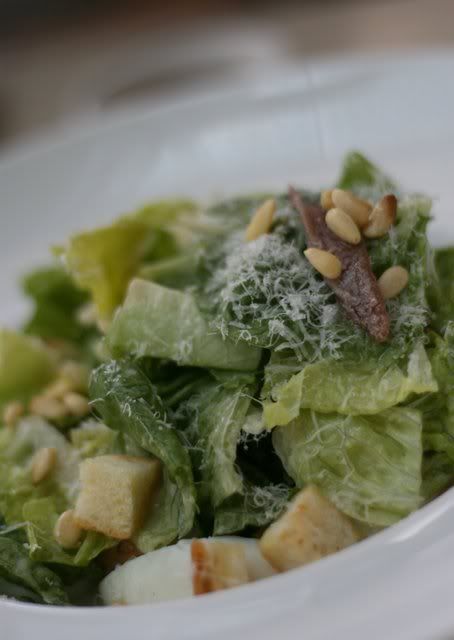 Parents shared this Mussel err...what's that pasta called? Looked nice and tomatoey. The article on Kylie Kwong seemed to imply that Spaghetti Bolognaise originated from China. Is that true?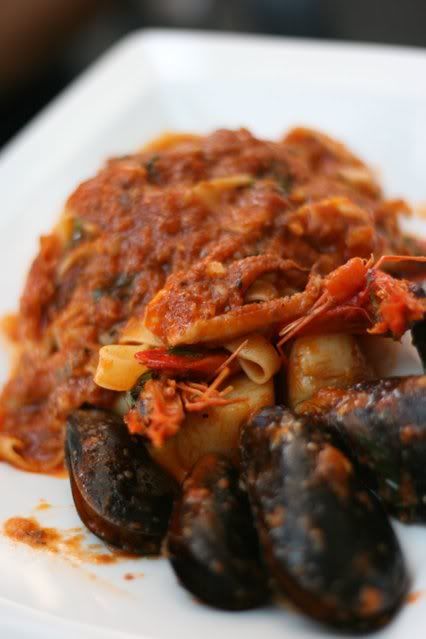 And finally, to cap off a lovely luncheon, my favourite Black Sesame Ice cream. In order of the best black sesame I've ever had, it would be no1. Isthmus, Northpoint, no 2. Zipangu, 3. Chinoz.
Still good, although ranked no 3.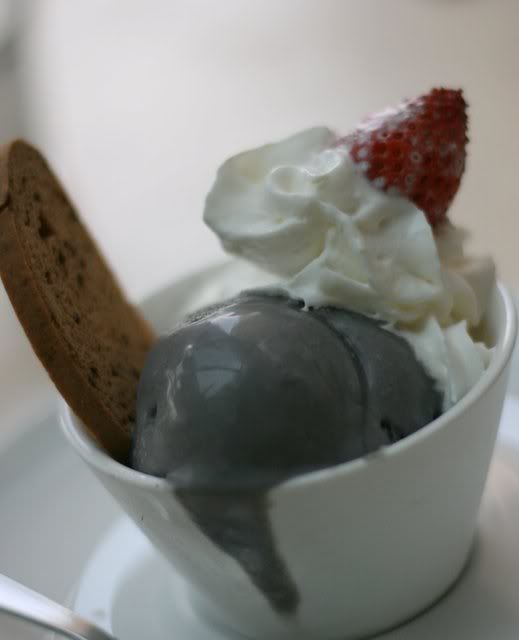 Happy Belated Father's Day to all the Fathers out there.