When it rains it pours. Was swamped with cake orders on Saturday, which hasn't happened in awhile. Maybe the novelty has worn out, maybe the increased fuel prices have driven people to austerity, maybe sigh, my stuff is inedible, .... haha, but oh well, yeah, last Saturday, the convection oven must have complained to the microwave who lives in the apartment above, about how overworked it was. And the refrigerator couldn't have been too thrilled about being stuffed to its full capacity.
However, I'm not here to talk about those orders. Last Monday, my mother announced that green apples were cheap in Giant. Those kind of annoucements are usually a euphemism for "apple pie would be nice". Indeed, it would. So for Tuesday dinner, (family dinner night), tah dah.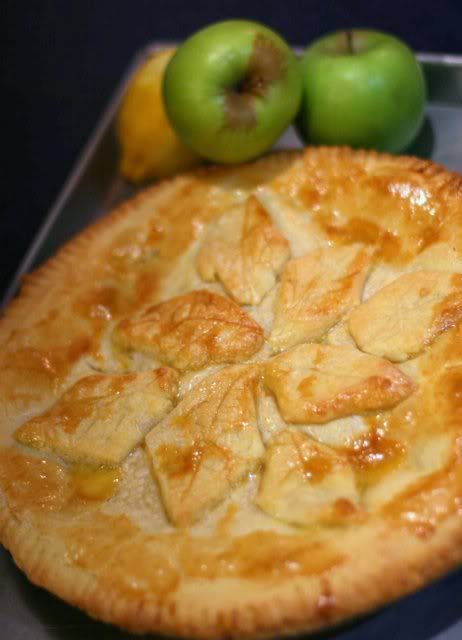 I actually love my apple pie very cinnamony, with a hint of clove, and some lemon zest. I also like it with raisins, but unfortunately, I am the only fan of dried grapes and dried up old queens, (sultanas), so they're usually omitted from the party. With Haagen Daz now RM30.90 a tub, I think I shall just have to wait for my birthday month (when I get a 30% discount voucher) and buy a year's supply. Where shall I put the freezer?


After the resounding success of the colorful cupcakes, friend who was at that party asked if I could do a birthday cake for her daughter. Alarm bells ring in my head like a fire drill in the hotel as you're about to enter the shower naked, whenever people ask me to do birthday cakes for children, and my first response is NO. However, she insisted all she wanted was a good old fashioned butter cake with some pink icing, and some princess figurines plonked on top. Okay, that didn't sound too hard, except, by Thursday, I couldn't find ANY princess figurines, apart from those Barbie ones, (eugh). Barbie, now talk about versatility, here is a chick that can be ANYTHING she wants to be. Princess, waif, trollop, mermaid, .....

So I call the friend with a distress signal, and she placates me by saying she'll provide the figurines. Phew. That was one girly task off my plate. Then came the day of the icing. PINK. Argh, I swear by the end of it, I had grown an entire cup size, one letter downwards in the alphabet.

With a shaking hand, as a result of allergy to pinky and girliness, I quickly iced the cake and sent it on its merry way. Why doesn't anyone ever have birthday cakes with Disney Villains? If I had a birthday cake, I'd want all my favourite villains on it. Maleficent, Ursula, Snow White's Step Mother.....that reminds me, have any of you read the "The Story from My Side"....it's a account written by the villains.

I love the evil queen's one. It went something like, "That lousy husband of mine, died leaving me to raise his daughter, without so much as a dime in my name. As the years went by, I noticed Snow White was getting a little tubby, so I decided some aerobic household chores would do her good, afterall, we were short staffed and these palace walls are not going to clean themselves".....you get the gist. When you have children, you inevitably pick up these things.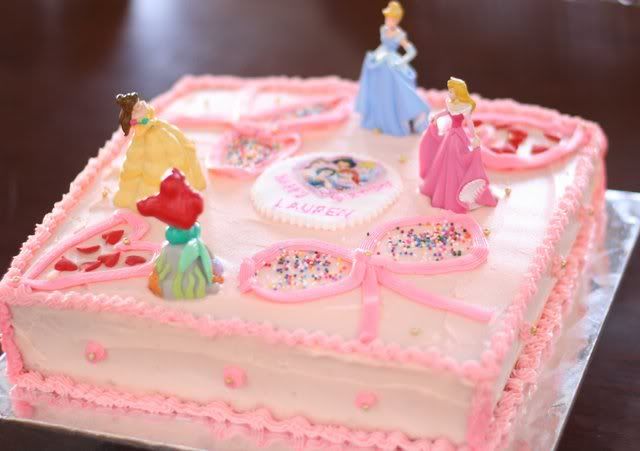 Since the oven was already running, I thought I'd try again to make the Kyoto Matcha Chiffon Cake, and see if my first success was beginner's luck. Turned out quite well, although I have to tweak the recipe again for the quantities, coz my recipe yielded 1½ swiss roll tins...which is neither here nor there. And sssh, I did the unthinkable. Look at the snow white cream! One look and you'll know its fake non dairy. Gasp. That's a whole other story, but rest assured, I do NOT ever use fake cream. All my cream is pure thick creamy gobs of fattening milky goodness.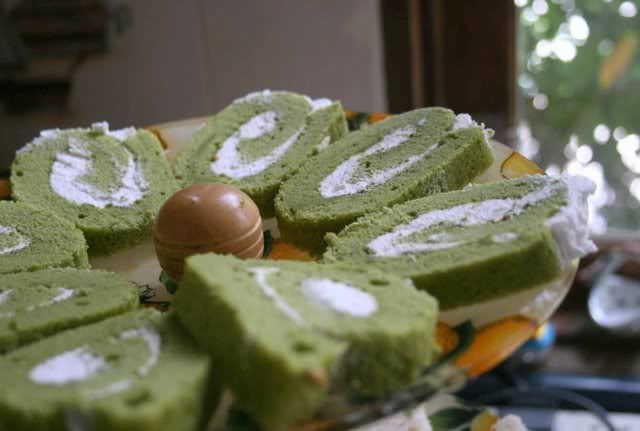 And yesterday, I thought I'd whip up a lemon meringue pie for Tuesday dinner, since I reached home early, and had time to make it. It doesn't take much time as such, but the waiting time, ie, letting the pastry sit in fridge for 30 minutes, etc....does require chronological time frame. If you had a ready crust, the process will take 10 minutes. (for me that is). Excluding the baking time for the meringue. But once its in the oven for meringue to bake, you can basically go off and perform your chores.



Lemon Meringue anyone?