In a most unexpected location, tucked away in Jaya One, above the Kluang Station, is a little spot of paradise for bakers, especially those who bother to take pains to decorate their cakes.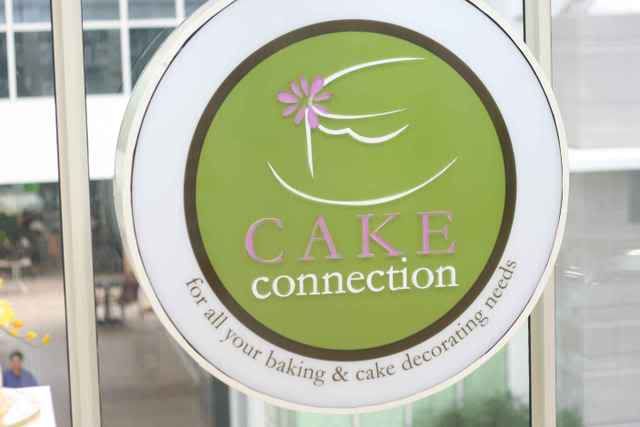 The logo speaks for itself. I first visited when they first opened, a few months back, and was rather excited to discover the place. Not that I am into decorations, but it's like friends, its just nice to know they're there, as opposed to having migrated, or something. There is comfort sometimes in just knowing something is there.
My visual senses were assailed by the brilliant hues of various colors, which the owner, Syamala, quickly assured were non toxic, because the sprinkles hail from Australia, (and of course nothing bad could ever come out of Australia).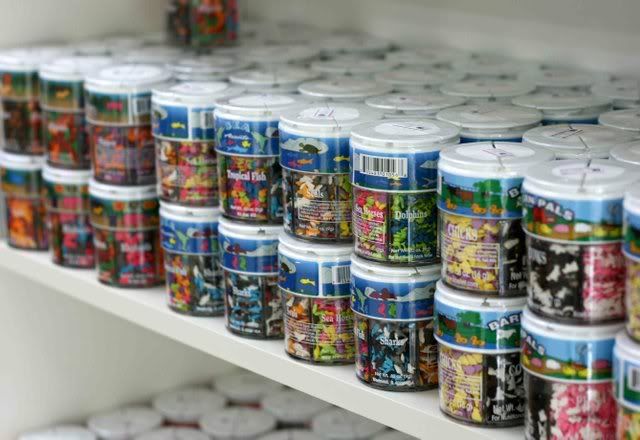 And the flowers!!! The sugarpaste flowers. I don't think I can name more than 4....roses, err...daisies, .... and the best thing is, it doesn't give you hay fever. Honestly, I can't imagine myself sitting down quietly piping flowers at home, while watching the 4th season of Desperate Housewives, although THEORETICALLY I have attended Wilton's ICCA Cake decoration courses levels 1 & 2. But me and flowers? Nah. It's like an Orc and Sunlight. But nice to know that should I ever need to make a wedding cake again, there is SUCH a variety to choose from!!!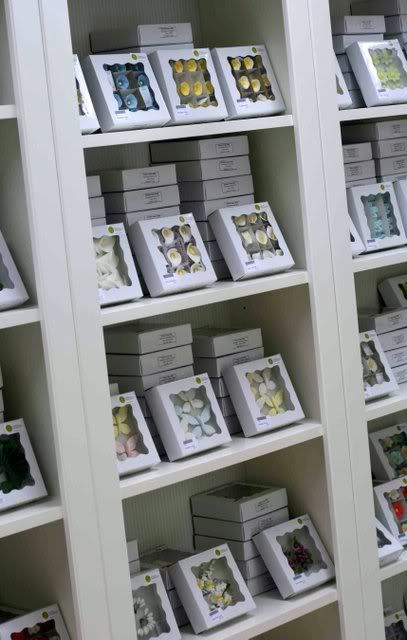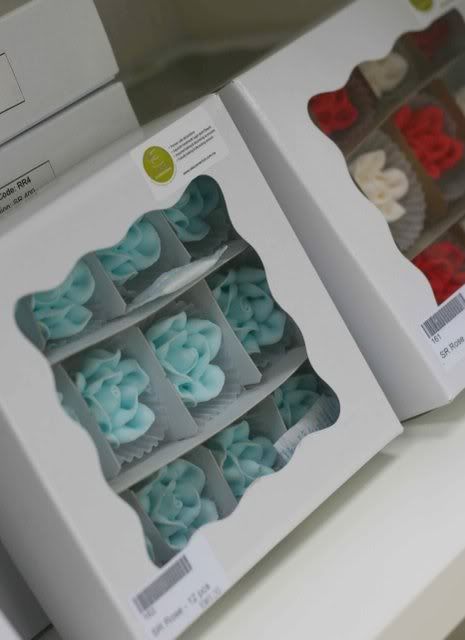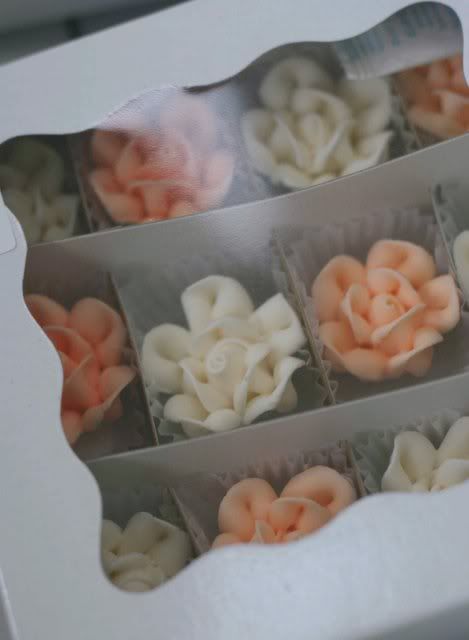 Quite honestly, it would not be economically viable to use these commercially, I reckon. They're all very pretty, and I would certainly use them for my own use, all these colored sugar and sprinkles, but to douse a cake with this, you'd have to charge ahem.....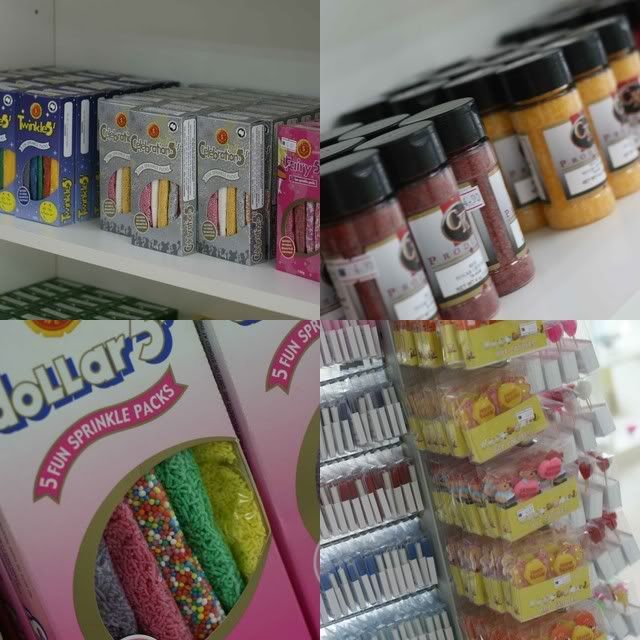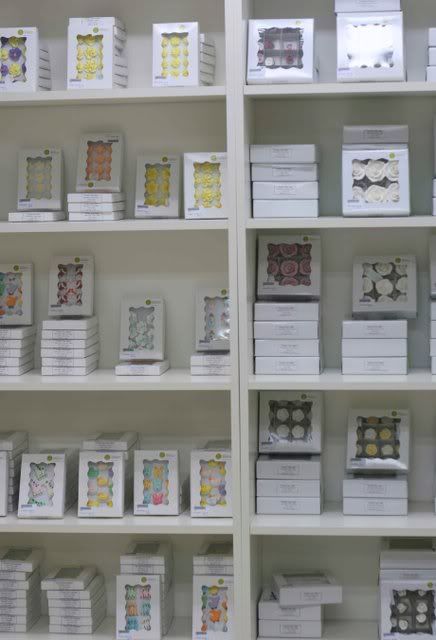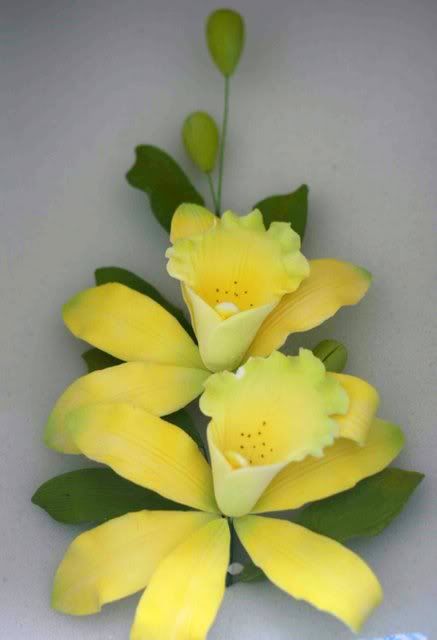 Taking these pics almost make me feel I am skipping carefreely in a meadow on some English countryside, not a worry in the world.

I tell you, the youth of today who pick up baking are so blessed. We have reached levels of sophistication not found as recently as 3 years ago. The very term vanilla extract, was Abstract. I recall asking the Chang Thung owner if they stocked it, and he asked me what I needed it for, and which creamery was I from! These days, you can get vanilla pods, vanilla extract, vanilla paste, vanilla SUGAR even!!!


I used to have to kirim friends going overseas to buy these jars of extract for me. And actually, considering the bottles of extract have to hop on to a flight and go through the rigours of immigration, and customs, they are remarkably reasonably priced. Of course, some ladies at the baking course balked when they saw the price.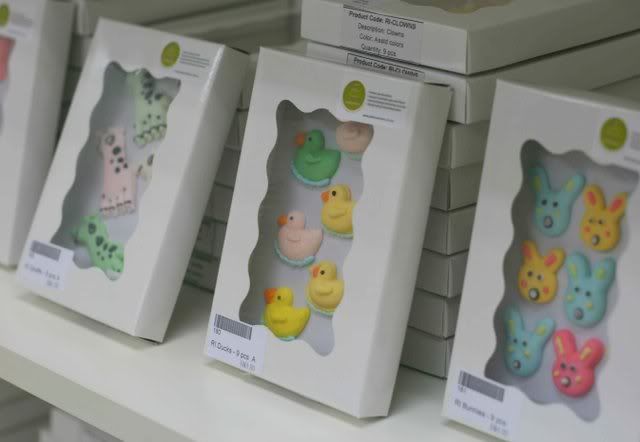 Decorations for the little ones.

I also decided to attend their Chocolate Indulgence Class, RM70 for 3 types of choc cakes, which is a STEAL!!! Filipino Moist, Luscious Chocolate, and Rich Chocolate. I would highly recommend these classes for beginners, because 1. they're very reasonably priced, 2. it's a nice easy going atmosphere.

Check out the Bollywood star instructress here.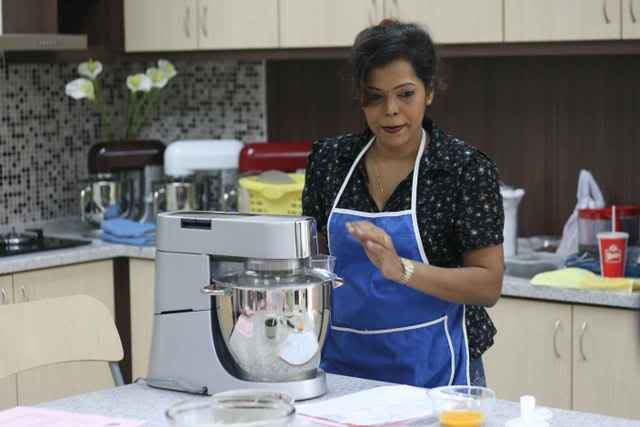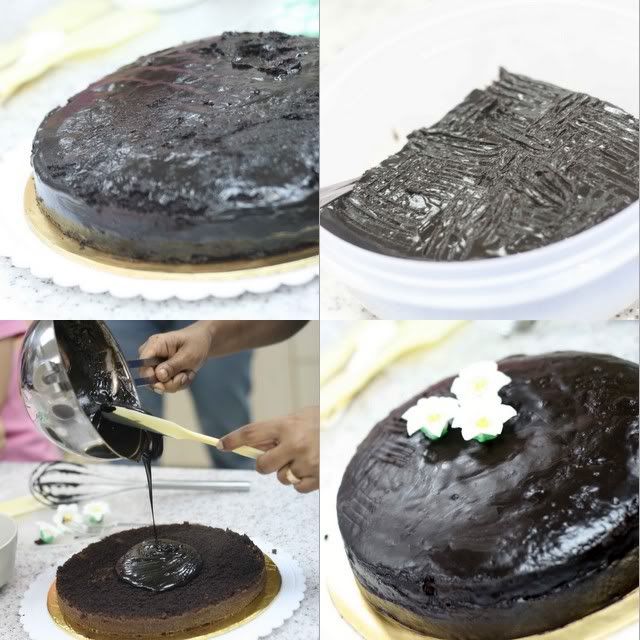 The choc cakes were delicious and moist, (she had premade some for us to take home), though I don't really care for the choc fudge sauce that uses condensed milk. However, I think many people DO love it. Especially Malaysians.
Do check out their website
here
, and their address is:
Cake Connection Sdn Bhd,, D11-1 Block D Jaya One, 72A Jalan Universiti, 46200 Petaling Jaya
Tel : 603-7956 4450
Fax : 603-7956 4450
On a different topic, thanks to Lianne and Julian, my latest Eating Out Guru and See Foo, I have been tagged. I shall not reproduce the rules of the tag, just answering the questions directly.

Describe the contents of your handbag.
What's the most important thing in your handbag?
What's the most embarrassing thing in your handbag?
What's the smallest thing in your handbag?
Is there anything illegal in your handbag?
Since I obviously do not carry a handbag, or manbag, I shall answer based on my wallet. (which IS the size of some small handbag)
A picture to show how thick my wallet is in relation to my phone.

The wallet contains way too many plastic cards. I'm a points junkie, so I have the Jusco Card, Tesco Card, Bonuslink, etc etc....I also have a passport photo of my first daughter, when she was 1 plus. She's almost 10 now, and looks nothing like the pic.
I also carry money, as in cash, toothpicks, a spare car key, and bandaid. And business cards. IC, Drivers license, etc....all the normal stuff.
Coins for the parking meter, and dental floss when toothpicks don't work. There is also always a spare RM150 tucked away in the recesses of my wallet.
Alas, nothing illegal in my wallet. Smallest item is probably the 5 sen coin. Nothing embarrasing either....unless you consider a condom embarrasing, but why SHOULD they be!
I tag:
Paprika
Nigel
Nipple Joe
Henry Yeo
Unkaleong