We've been talking about going to
Sekeping Serendah
almost 4 months ago, when Unkaleong first told us about this place, over a champagne brunch/tea. The fact that it was fully booked every weekend only piqued our interest and curiosity even more. The photos on the website looked charming. A weekend getaway, less than an hour from KL, with a waterfall, pool, etc, with good friends, good food and good booze, what more could a person want.
Finally, we decided to book a Fri & Sat since all the Sat & Sund combos were fully booked. Thus began our road trip on Friday morning. Hairy Berry had come back a day earlier from the republic to join us on our sojourn..... AWOL thought she was going for a Tatler shoot, and came with heavy mascara, hair done, and fake eyelashes, that made Aisywara Rai look like she's had her eye lashes singed. Actually, AWOL had gone for a photo shoot with some chick magazine that morning, as a representative of FAMOUS FEMALE BLOGGERS. We are in awe to be in the company of such luminaries. [muttering a silent prayer of thanksgiving to the Almighty for giving me such an honor]..... The Deaf One appeared sans make up, .... I finally understood its importance in a woman's life, and the younger set trickled in.
An earlier conversation with the walking food guide, Boolicious, revealed that I should try Lan Je in Rawang for its steamed Tilapia. However, Rawang town has changed so much, and I believe the new road completely bypasses the old town. So we didnt find it. In any case it was too early. We finally settled on this restaurant in Serendah town. Serendah town itself is literally those towns where one blink and you'll miss it.
In untried, untested waters, one really just orders and hopes for the best. But I guess in order for a place to survive in the middle of nowhere, they'd have to be pretty decent.


Our hokkien mee was good, lots of lard, but as Hairy said, not enough Wok Hei. Flavour was good, and we were famished, so no complaints there.



The beansprouts and salted fish was also good. Lots of big chunks of salted fish. However, being almost half way to Ipoh, I was kinda hoping that it would be those plump taugeh on steroids kinda beansprouts that you get in Ipoh. Nevertheless, it was good.



Wild boar curry. Yummy! The perfect companion to a bowl of rice. The boar was surprisingly tender, and the curry sauce very delectable.




The Lala fried with ginger and shallots. You almost needed a microscope to find them, but the taste was nice and sweet. Actually, I reckon these things are sweeter when they are smaller.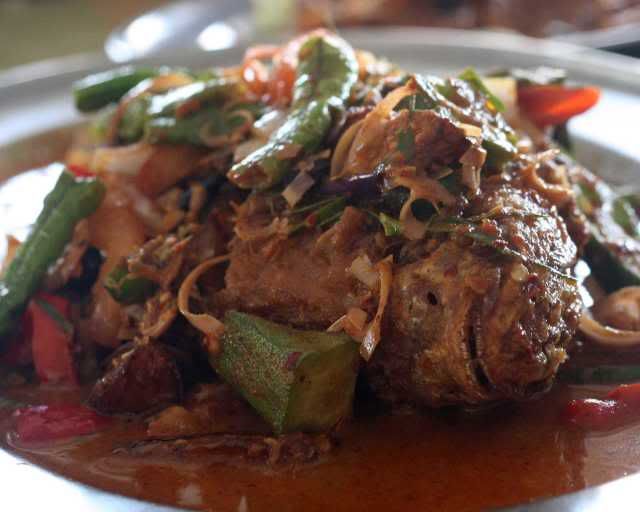 Finally, the Tilapia done Thai style. A lovely assam sauce, with generous helpings of okra and brinjal. Lovely. The only problem with all these foods if you were on a low carb diet, as they scream out for rice. Total damage was RM118!!! Amazing hor. Where to find in KL?!



While waiting for the food, our two famous food bloggers spied with their little eyes, (one with fake eyelashes and mascara), the barfi stall across the road. Quite honestly, up to that point, I had no idea what Barfi was. Apparently its quite a famous place, this one, and has been featured in some AFC program.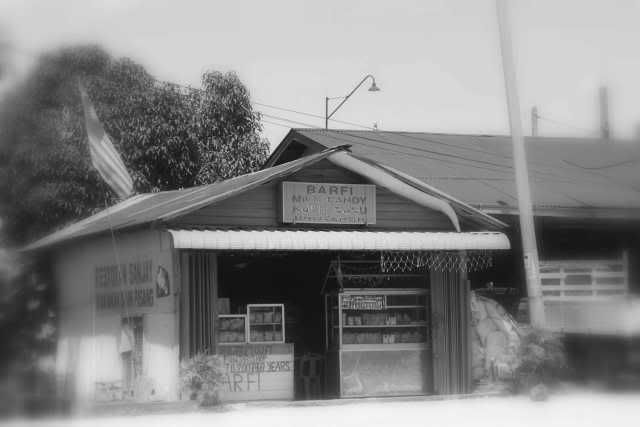 All of the sweets above are way too sweet for me. I dunno their names, but if you wait long enough for Hairy Berry's post, which he reckons will be up in two month's time, I am sure he'll be listing them in detail. One bite of that barfi and I was bouncing off the walls with the sugar overload.

After weaving our way through some tiny rural roads, we found ourselves at our destination.


For city slickers, actually this place might be a bit of a challenge. It's very zen, and minimalist. No air cond in the glass sheds, etc. Got hot water though. Two large double beds upstairs. So unless you're into ahem, swinging and watching, it is a rather chaste affair.

Our teatime picnic, consisting of Foie Gras pate from Singapore, gourmet biscuits, flourless chocolate cakes, cold cuts, sandwiches (with wholemeal bread, eugh), cheeses, orange poppy seed cake, capsicums and tomatoes in olive oil, oh, and lots of Macallan.

The other highlight was the waterfall nearby. Amazing that such a sight exists less than an hour away from KL. Local kids having a field day, somersaulting, and plunging into the deep pool. Ah, the carefree days of youth.




I love this picture.

For dinner, we had a barbeque, whereby we paid one of the workers there to do the "hard" work for us lazy bums.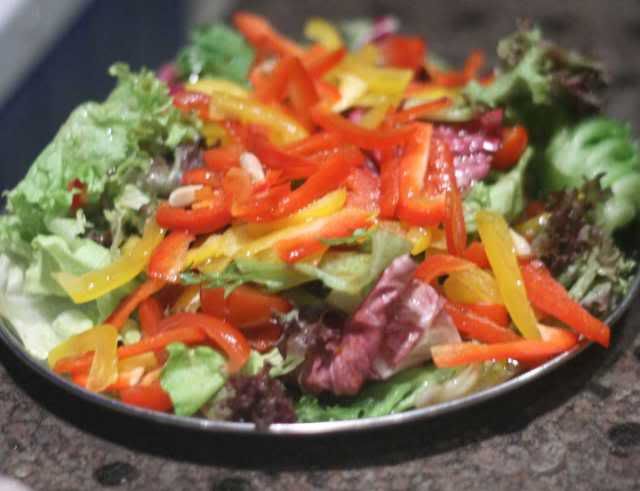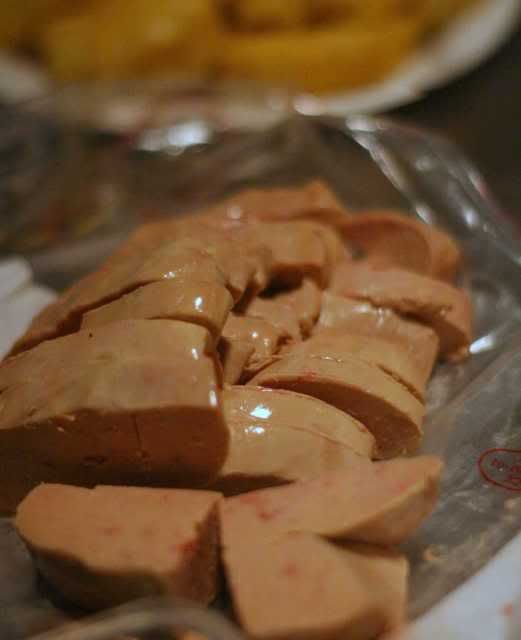 Contrary to what someone said on Facebook, this is NOT the ipoh gluten with chilli. (chut tai) It's a whole chunk of fresh FOIE GRAS.



A fortuituous meeting with Cuisine Studio Chef Jean Michellast week enabled us to get some caramelised apple when buying the foie gras. It was a marriage made in heaven. Also, since we didnt have a non stick pan, had to use oil so it wasn't as well seared as I'd have hoped. Nevertheless, it was delicious.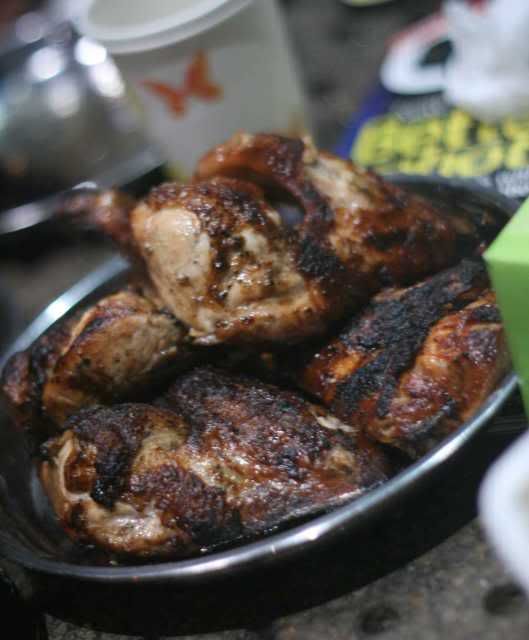 Berkeping Foie Gras Di Sekeping Serendah



The Morning after, saw the girls exercise their culinary skills by preparing Indomie goreng for all of us, and a large omelette with the leftover salad ingredients.




A lovely weekend by all accounts. Thanks to the young uns for organising.