Before I talk about food, it was with a heavy heart that I had to bid a friend farewell. I still remember the day we first met, it was at a clinic. I had agreed to participate as a lab rat, in a top secret trial that was on going, by an undisclosed agency.
We had to sign some forms, I remember, and then we were introduced. PDM was to be my constant companion during the trial, and was supposed to stick by me through fat or thin, sickness and in health, for richer or for poorer. I didnt count on getting so attached, and when our gaze first met, I knew that it would be an interesting partnership. It was important for me to trust PDM, and to adjust my life according the information given.
6 months went by, and yeah, we did a lot of things together, and for most of the time, stuck very close to each other. When that fateful day came for us to part, I had to muster up all my composure not to break down in tears, before saying goodbye to my new old friend.
Yeah, it was like having my own little TAMAGOCHI. This pedometer, (PDM) tracks the number of steps you walk, (clockwise from upper left), the number of aerobic steps, (ie, continuous steps without any break), your mileage, and lastly, calories burnt. Alright, it didnt follow me EVERYWHERE, but for most of the time, was in my pocket, or around my neck. I forgot to wear it many times, and I don't wear it in gym classes, cos I didn't want it flopping all around the place, especially in classes like Body Step and Body Combat. Anyway, farewell my little friend.
Back to food. Yeah, last Saturday night, once again I found myself with NO invites, NO social obligations. Gosh, I must be becoming unhappening on an exponential scale. The likes of AWOL apparently have got no weekends free until May 2009, whereas, my calendar is blanker than the look of our PM when fielded with a tough question.
So, whenever I'm free, it's wife's lucky day, coz she gets my undivided attention. I thought I'd utilise my cash voucher for Latest Recipe, (LATEST, not SECRET, big diff there), the buffet spread in Le Meridien. It's a large outlet, so I figured ah, no need to book la. To my surprise, it was fully booked. We arrived at 7.45pm, and the maitre d said, oh, we can accommodate you provided you clear out by 8.30pm. Pshaw, what do they think we are, a Hoover vacuum cleaner?
We then decided to try our luck at Sudu, next door at KL Hilton, after all, it's quite romantic to spend the Saturday night Spooning away. There's something very surreal about the lift lobby of the two hotels, and the two thresholds that lead to VERY different worlds. Left to KL Hilton, and Right to Le Meridien. Very DR WHO.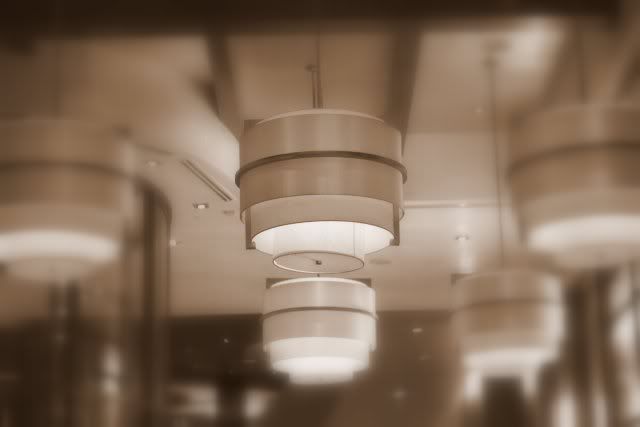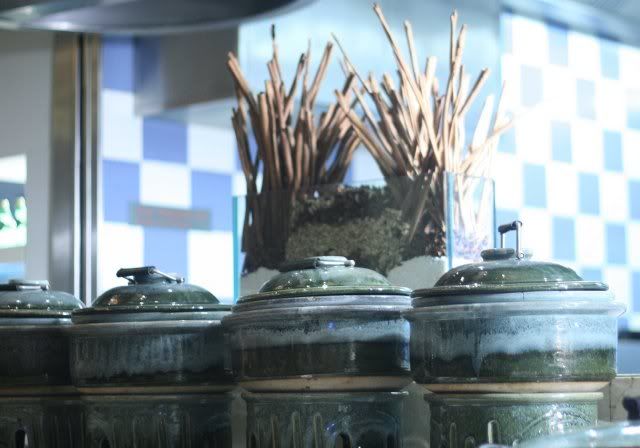 The Sudu buffet spread is very comprehensive. It's actually a SEMI buffet, supposedly, because it comes with a choice of main courses, which quite honestly, we could do without. I would have been quite happy just chomping away on the buffet.
I had my requisite sashimi in dainty portions, pacing for the mammoth task that was ahead.
After having been spoilt with the Buri from Ozeki, and my usual Hamachi at Iketeru on the last few visits, sashimi salmon seems a bit of an anti climax. Nevertheless, it was fresh, and no complaints, apart from the fact it wasn't yellowtail.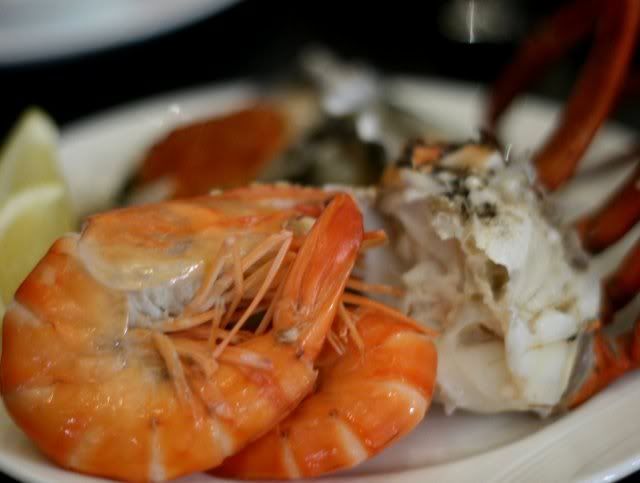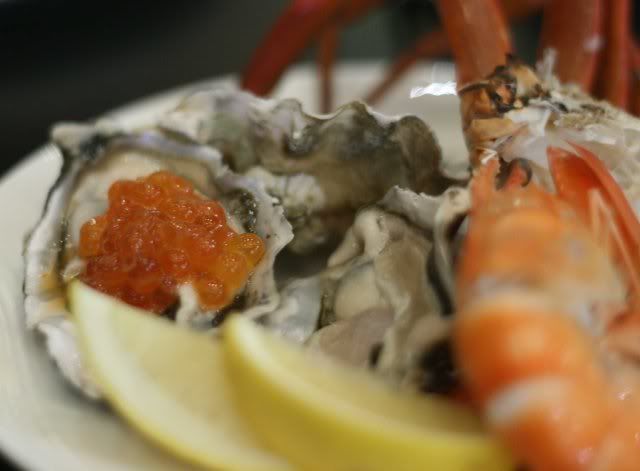 The generous chilled seafood platters. I was delighted that they had real crabs, and not those flower crabs that give you 10gm meat for every kilo of shell. The crabs, steamed and chilled, (very aussie), were sweet and meaty. The oysters were nice and plump, and the fish roe was bursting with flavours. The prawns....hmmm, lacked flavour, although texture wise, they were fine. But no matter, because I was enjoying my crabs, with a lovely chilli mango salsa sauce which was one of the condiments.

My predominantly Malay upbringing has rendered me partial to ulam and sambal belacan. One of the LEAST popular dishes at the buffet, I noticed. Suited me fine. The belacan was full of kick, and I looked like I had just had a session at the Clark Hatch upstairs. Not enough ulam raja, my favourite ulam leaf, and what little they had look a bit wilted. The gado gado in a cup was novelly presented, but nothing to shout about.


Note the dainty portions. All just for taste.



The Indian fare was screaming out to me, the way a muruku screams when it's chucked in hot oil. I couldn't resist a spoonful of the tomato basmati rice and the array of curries. The chicken curry was very nice. And boy do I love em papadums.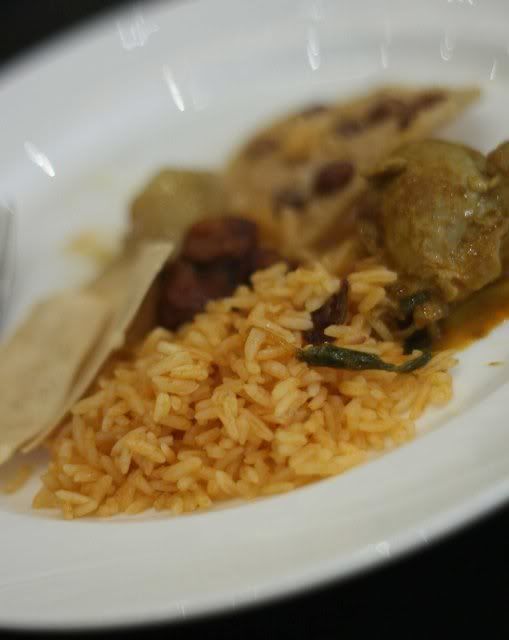 Let's not forget the vegetables. Oh, I did have ulam, I forget, but I am a sucker for mushrooms, in all shapes and sizes. The Lok Lok section USED to have scallops for the Lok Lok, but I guess times are hard.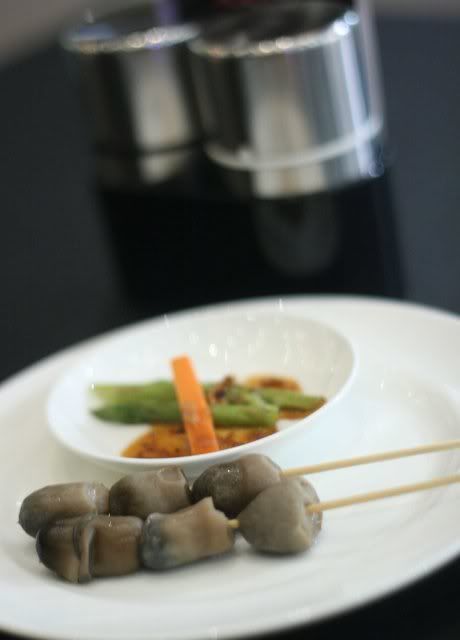 There are three category of mains, RM99, RM118 and RM128. The RM118 will be things like Rib eye etc... of course, we opted for the cheapest, RM99. I had the duck confit, which was actually VERYYYY GOOD. The tart casing was lovely and buttery, and the duck was tender, moist and very tasty.



Wife opted for the poached salmon, also in the RM99 category. Very clear and clean. Not being a fan of cooked salmon, I surprisingly found this dish quite palatable.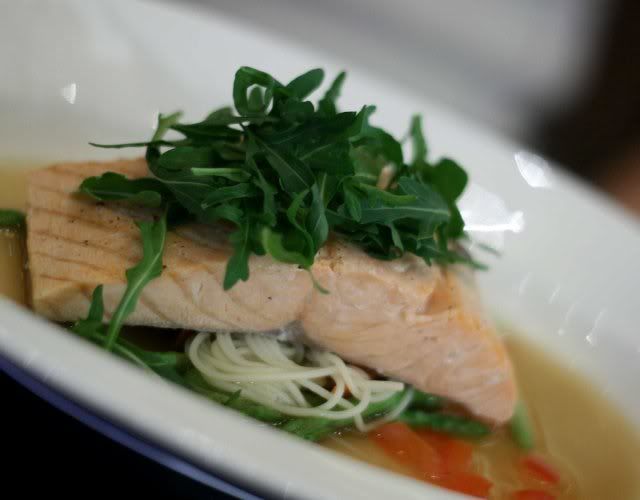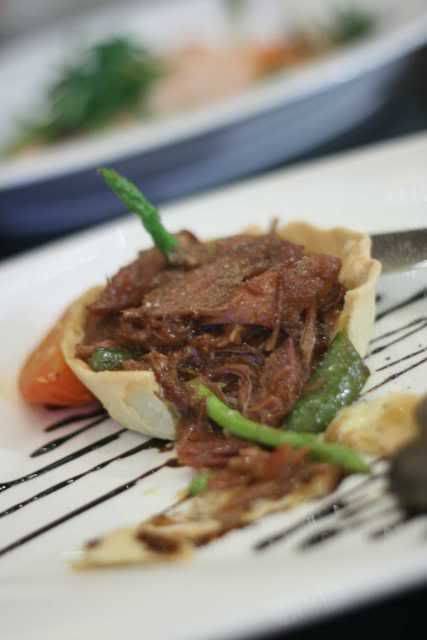 Ah, a pic of my tart opened up with the contents flowing out.

Dessert time: Actually the best thing about the dessert was the ice creams. I think it's homemade, and the vanilla had vanilla beans, and the strawberry sorbet was full of chunky fruit. That green malay kuih, usually my favourite, was the WORST I've ever had anywhere!!! The entire thing was hard, and chewy, and floury.....The white stuff in the little glass was very nice. Some panna cotta thingie I think.





This cake below looked good, but wasn't. It's SO disappointing to dig into a piece of NOT NICE cake. Can't remember what I did with it. Must have flogged it off to wife. These days, whenever I pass her something, she automatically assumes, "Why? Not nice ah?"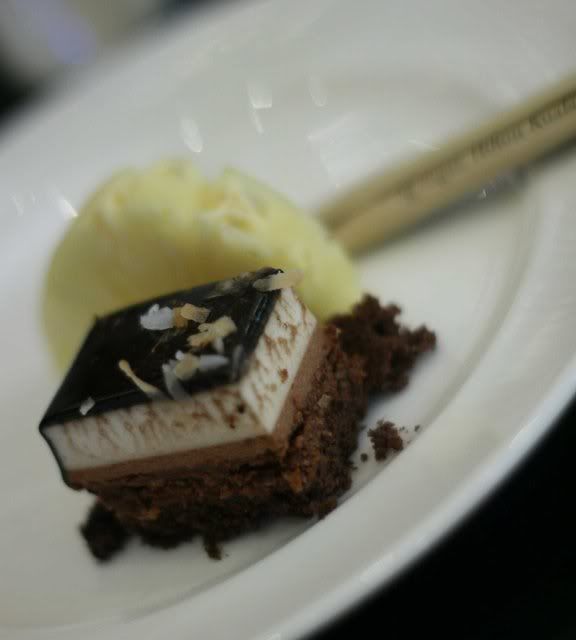 You may think I'm scraping at the bottom of the barrel when I start reviewing the pecans, but honestly, these are the BEST pecans I've had in Malaysia. Crisp, fresh, and light. Absolutely yummy. I shoulda nicked some in a bag for a pecan pie.



An impressive cheese platter. Love the smelly blue cheese, with pine nuts and the crunchy pumpkin. Pity I was stuffed to stupidity by this time, and could barely fit in another pine nut.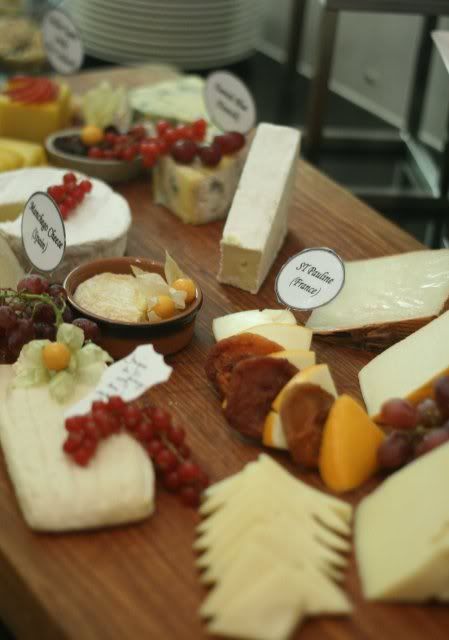 With the discount, the overall bill was RM113, for the two of us. Good deal hor. Speaking of good deals, YAY, I managed to book zero fares to Melbourne, for next Sept, at RM5778 (incl meals, baggage and insurance), for SIX of us. That's less than RM1k per person. Heck, the cab fare (in Melbourne) will probably cost more!