When
a Lil fat monkey
(an utter misnomer, actually, he's nowhere NEAR fat) told me he wanted to order mini sized cakes from me, a chill ran down my spine the way it does when you hear some gruesome story, or when someone scratches their nails on a blackboard..... (do the youth of today even know what that means? Blackboards, do they exist anymore).
You see, much as I enjoy baking, and eating, the two things that are virtually a no no for me, are decorative cakes, (we've all seen poor elmo, that forced the likes of AWOL into hysterical laughter), and miniatures. Ordinarily, I'd have declined, but since ALFM is so nice, and so reassuring, and so complimentary, AND, told me, this was my chance at stardom, I said okay. The order, 1 large pavlova, (no probs there, I can almost do this blindfolded now, thanks to Thamby), and invidual portions for X numbers, of lemon meringue pie, mars bar cheesecakes, Spencer 4 seasons cake, and tiramisus in cups. I could feel the life force draining from me, and to borrow a phrase by Argus, "might as well gouge my eyes out"....
Anyway, with much determination, and tenacity, I set forth to complete my herculean task, with the dainty hands that I do not possess, and with much elegance as a sailor who's not had it for a year after at sea.
So yeah, just before the rains came, I managed to somewhat finish my task...the worst thing about miniatures is the number of boxes you have to use..... to transport them from A to B....
Behold....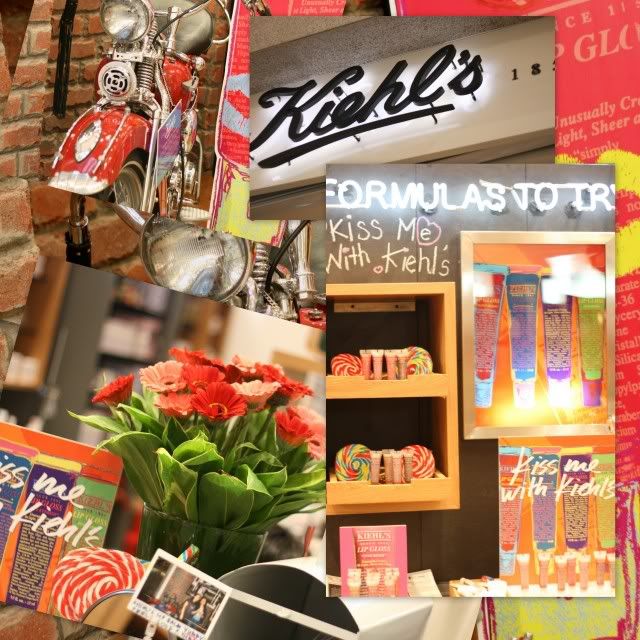 The mars bar cheesecakes, and mini lemon meringue pies..... amazing what juxtaposition against make up items can do.... no wonder women use it.



Anna Pavlova, ready for her curtain call....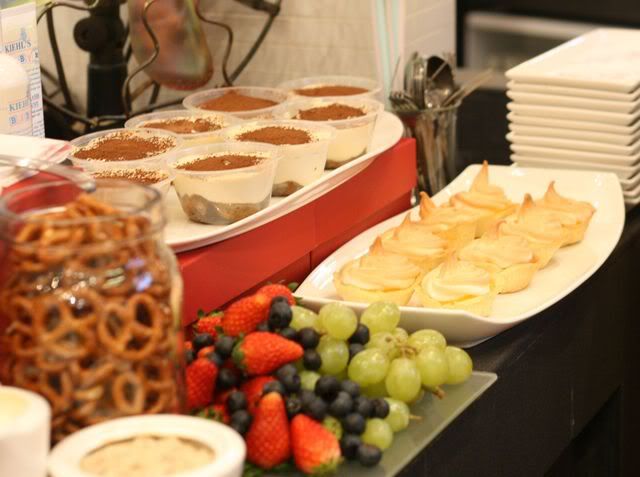 Oh, I forgot to mention, TO MY UTTER HORROR, SPENCER MELTED!!!!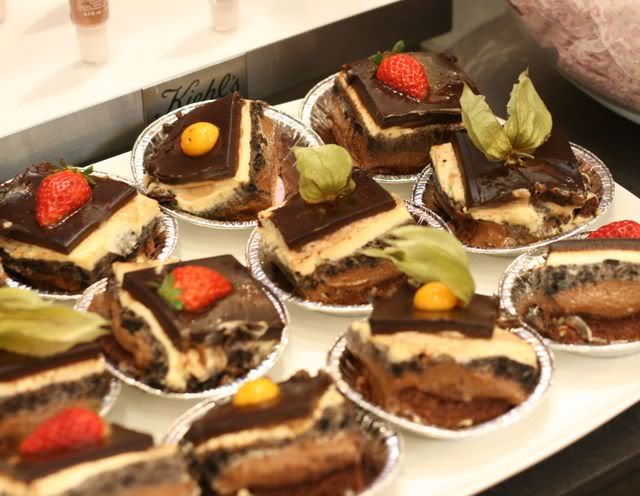 I had no choice but to try to salvage them, by running to Mercato and buying those inelegant disposable aluminium foil tart pans, and cup them.

Many of you may not know this, but I ahem, do have one of these:





Which made me analyse WHY Spencer melted the way it did.



YOU SEE, the exposed surface area for a 2"x2" cake is 2 x 1½ x 4 = 15 sq inches. (just the sides)
The volume is 6 cubic inches. Surface to volume ratio is therefore 15/6 = 2.5
Compare this with the whole cake, with exposed side surface area of 1½" x 8" x 4" = 48 sq inches, and a volume of 96 cubic inches. Surface to volume ratio is 48/96 = 0.5
ie, the small cake is 5 times more exposed than a large cake. NO BLARDY WONDER IT MELTED LA!!!!!!
Anyway, I sms-ed Spencer himself after the event, and the conversation roughly went:
Me : Eh, Spencer just melted la.
Spencer: I'm a sensitive fella also la. Melts easily :-P
Me: But the uncut Spencer holds up okay one wor...
Oh well, such is life....
But on a more positive note, apparently the cakes were quite well received.