Well, if you buy Eectrolux stuff, apparently you get invited to free or subsidized workshops that teach you how to use your Electrolux equipment. Tucked away in Amarin Kiara, this secret gem is so secret so much so two out of three of the other participants in this cooking class got lost, and as a result, were late.
Food studio
, an oufit that is not far from my dream kitchen, where Paul Neukirch, owner and Chef runs these classes. The place is available also for private functions, and is nestled amidst some last patches of greenery in Mont Kiara, and is in an annex building away from the residences, so loud partying till the wee hours in the morning is possible.
We were to learn how to make Beef Stroganoff With Potato Rosti. Very traditional and hearty. The man has lived in Malaysia long enough not to be flustered by Malaysian timing, as the other participants ambled in about half an hour late. (through no fault of their own, since apparently the directions given to them were faulty).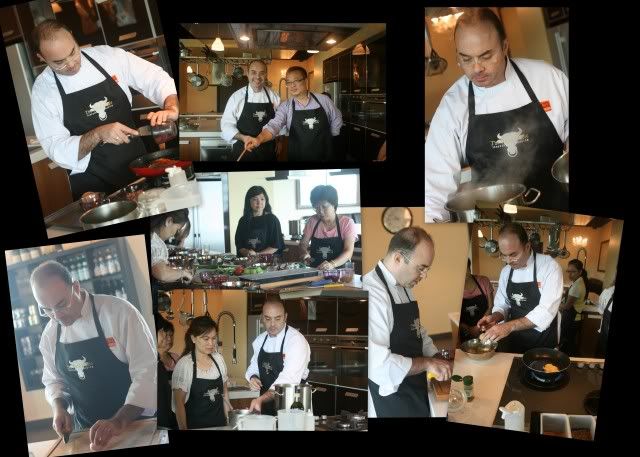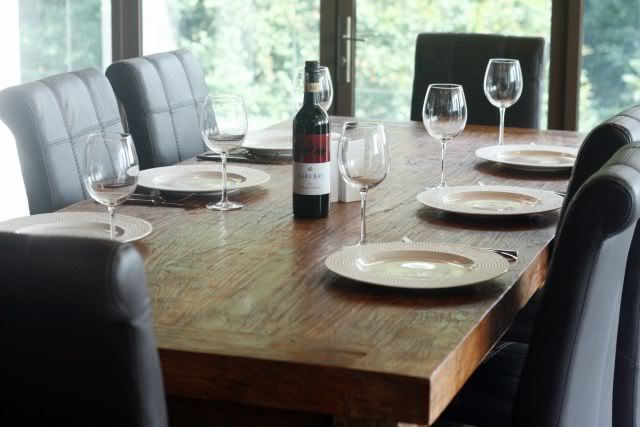 Dining tables overlooking lush greens.... a perfect setting in the day time.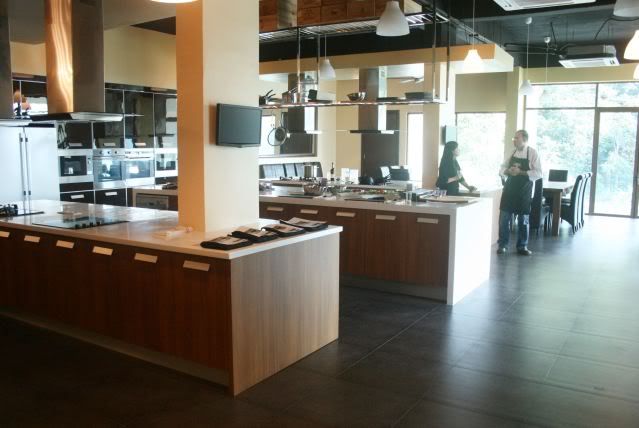 Two large kitchen top islands, perfect for classes of up to 12.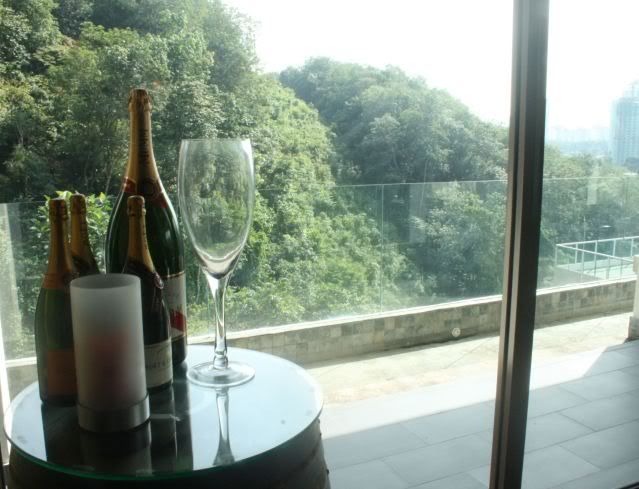 Freshly laid out ingredients, waiting to come under the chef's scalpel.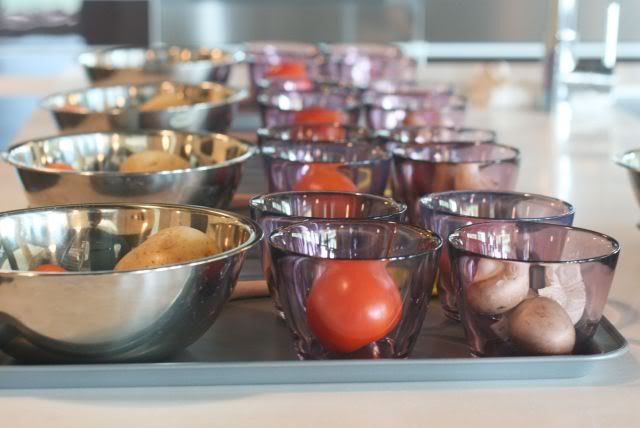 To borrow a phrase from GFAD, sometimes these cooking classes are like cooking with GPS. Everything is laid out for you, you basically just need to follow instructions and cook. How much easier can it get? Actually, most of the work is in the chopping and the slicing and the julienning. Its interesting, Chef Paul can tell which of the women in the house are regulars in the kitchen, and which were maid dependent. Of course, being a male, I can be excused for not knowing a cleaver from a liver...



After much dicing and slicing, we finally got to the action, where we sauteed the vegetables with cream and red wine to make the sauce.



Actually, my bad, I think we fry the beef first and using the oils from the meat, we cook the vegetables. There is something about the simplicity of fried beef. The aroma brings out the primal man, kinda reminding us of our cavemen ancestors burning fresh kill over the log fire. That's probably because they didnt have electroluxes those days.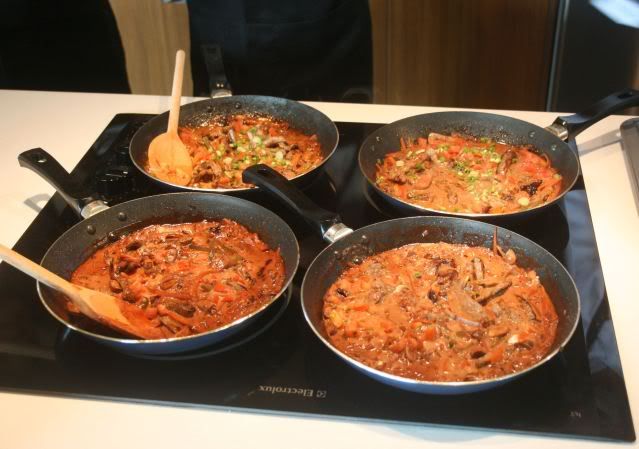 The finished beef stroganoff, by the four participants.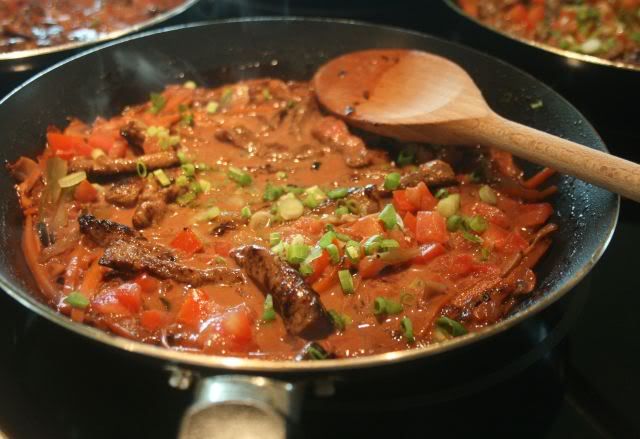 Of course, I think mine looks the most delicious. But we didnt do any inter-student sampling, so I really can't tell.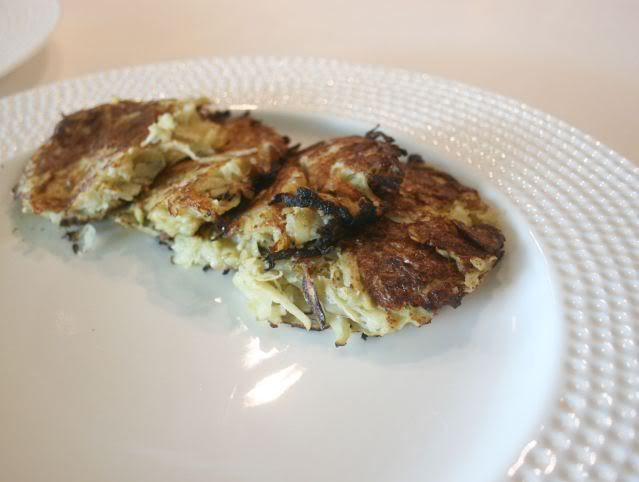 Potato rostis, such a simple yet satisfying dish. Grated potatoes, fried as a patty. Can be made in a pan, or individually.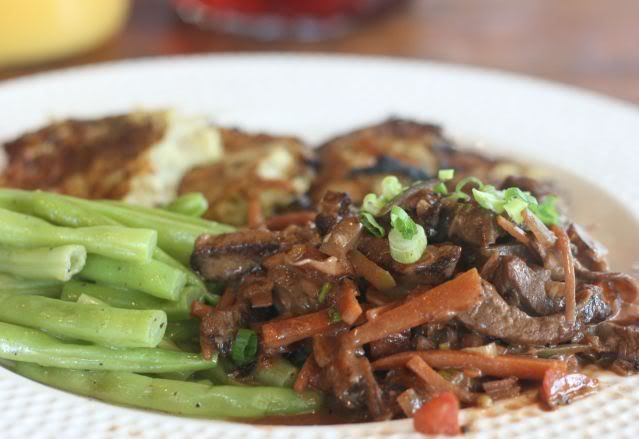 Tah dah, the finished product, and a hearty lunch.



Well, seriously guys, this looks like a fun place to party, for a private function.





Note of thanks to Saw Leng of Electrolux for the invite.


The Food Studio Sdn Bhd

Amarin Kiara LG2,

Jalan Desa Kiara,

50490 Kuala Lumpur,

Malaysia

Tel : 03 - 6205 1188

Fax : 03 - 6201 5128