BUILDING THE FUTURE WITH HENNESSY V.S.O.P
Hennessy V.S.O.P moves forward in a spirit of continuity with a new bottle and packaging design
Legends are shaped over time. The legend of Hennessy V.S.O.P. began on 7 October 1817, when the future King George IV of England asked the great French cognac House to supply him with a special cognac described in the records with the words "Very Superior Old Pale".
This cognac's personality has gone unchanged for nearly two centuries. Under the stewardship of Hennessy's cellar master, the Tasting Committee hands down the secrets of selection, ageing and blending, as can be seen in the use, for maturation, of oak barrels that have lost part of their tannin, so as to avoid giving the eau de vie excessively woody notes while providing an elegant expression.
Today, the House's Tasting Committee carries on this vision, as Olivier Paultes, Member of the Tasting Committee explains, "When blending the eaux de vie for Hennessy V.S.O.P., we harmonise a wide variety of sensory characteristics as a great Chef would, selecting from a wide range of ingredients to create an exceptional dish."
Born in Cognac, the son and grandson of master blenders in the region, it is fair to say that Olivier Paultes has spent his whole life surrounded by the culture of France's most famous distilled spirit.
So it seems fitting that in September 2011, after a successful 24-year tenure as cellar master at the family-owned estate producer Cognac Frapin, Olivier was invited to take up a newly created role as member of the tasting committee and "head of distilleries and communication of eau-de-vie know-how" at the heart of the world's biggest cognac house, Hennessy – the region's most important producer and exporter.
The position was created earlier in the year when Hennessy's legendary cellar master and general manager Yann Fillioux – the seventh generation of his family to occupy the post – made the decision to step back from many of his day-to-day responsibilities in production.
Reporting directly to Hennessy president Bernard Peillon, Olivier will be working alongside Jean-Pierre Vidal, Hennessy's long-time distilling specialist and manager of the facility at Le Peu, where the company has 10 pot stills.
Olivier Paultes explains: "I am in charge of the Hennessy distillation and contacts with all the big distilleries who work for Hennessy, as well as overseeing the blending. Previously I had to look after all the elements of producing and bottling cognac, from labels and corks, to marketing as well.
"So today I am very happy, because I can focus on my true passion, working at the heart of the cognac elaboration process: handling the complexities of the eaux-de-vie and the distillation."
Naturally, such an iconic cognac should be presented in a bottle whose curves signify the elegance and generosity of its content, as well as its balance and exceptional harmony. After an initial modernisation of the bottle in 1989, V.S.O.P. is moving resolutely into the 21st century, as can be seen in the work of designer Chris Bangle, a legendary figure in the automobile world, who has redesigned its contours to bring its sleek silhouette firmly into the future.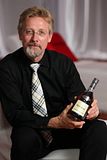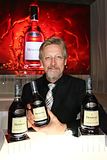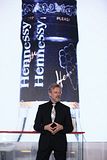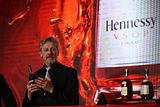 "Designing for Hennessy gave me the same sensations as working on designs for fast BMWs or a great Rolls Royce. It is that experience of a unique emotion," said Chris Bangle.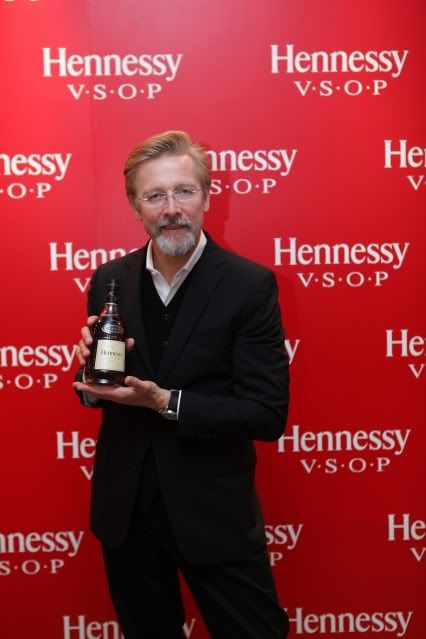 Ah, talk about DRINK and DRIVE!
Christopher Edward "Chris" Bangle is an American automobile designer known for his daring design and far-reaching influence. Bangle is known best for his work as Chief of Design for BMW Group, where he was responsible for the BMW, MINI and Rolls-Royce motor cars from 1992 to 2006. Bangle attended the Art Center College of Design in Pasadena, California, earning a Bachelor of Science degree and a Master's degree in Industrial Design at the University of Wisconsin-Madison, before starting his career at Opel in Germany, where he worked from 1981 until 1985.
He became the first American chief of design of BMW on October 1, 1992, where he designed the Z9 Gran Turismo concept car.
During the Bangle era, BMW overtook Mercedes as the global leader in premium car sales. Chris Bangle is also the creator of the emblematic M6, Z4 and the famous GINA Visionary Model concept car, his last project in the world of automobile design before leaving the car industry altogether to focus on his own design-related endeavours under his own firm called Chris Bangle Associates based in Turin, Italy.
The Hennessy V.S.O.P new carafe is his first masterpiece outside the automobile industry. For Hennessy V.S.O.P., the designer first sought to identify the cognac's personality by delving into its history. He wanted to understand the road travelled by these eaux de vie, from the first cluster of grapes to their maturation in oak barrels. Looking both forward and back, comes from Chris Bangle's training; he always thinks in terms of industrial design. For him, a product cannot be summed up by a function or an aesthetic: a product is living thing.
After seeking to understand Hennessy V.S.O.P's deepest secrets, Chris Bangle picked up his pencil and drew this cognac's new silhouette. He accentuated the curves on the sides of the bottle, thereby reinforcing its silhouette's dynamics, then he lengthened its neck and straightened its shoulders, stretching it vertically. Inspired by the Hennessy V.S.O.P. bottle created in 1954, Chris Bangle chose to confirm this upward movement with an enriched base resembling a pedestal to distinguish the whole with opulence while maintaining its stability.
With a carefully designed optical effect, the front of the bottle evokes a pyramid perspective, suggesting an upward vanishing point to draw the eye toward the top of the bottle, where Chris Bangle has chosen to engrave the legendary arm and axe of the Hennessy family into the glass itself. The symbolic Hennessy V.S.O.P. oval label is in dark grey ennobled with golden embossing a few millimetres from this.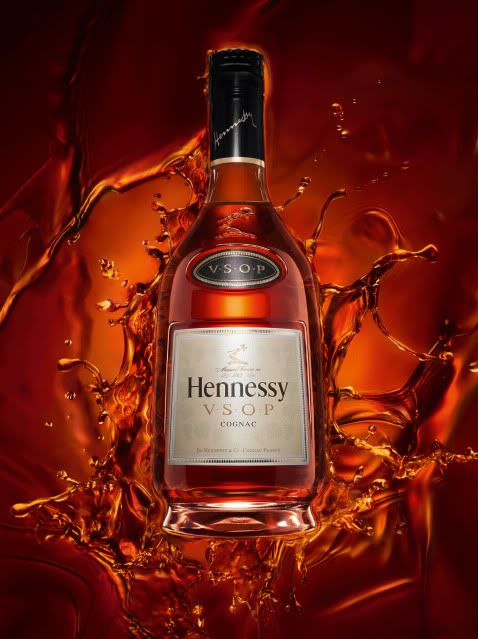 The box that the bottle comes in has also benefited from this renewal, giving its edges over to a more modern vision: the sides have been refined and dramatised by photographer Adam Savitch.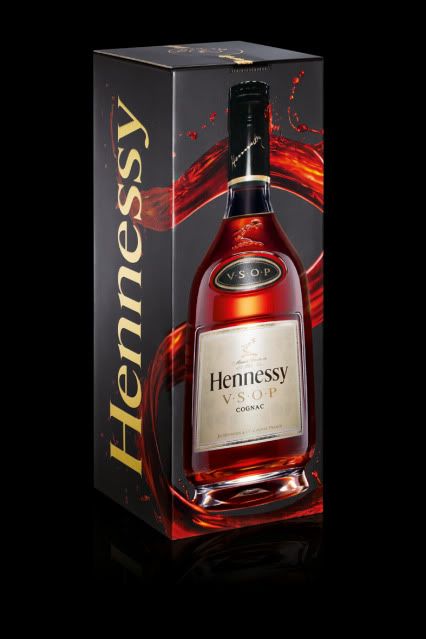 Anti-counterfeiting techniques for the Hennessy V.S.O.P bottle were also developed: a laser stamp for the 35-cl, 70-cl and 3-litre bottles and a hologram of inimitable complexity (now with horizontal lines forming a grape cluster) seal the cap, ensuring product integrity.
For Hennessy, the combination of design aesthetics and ergonomics with a never-ending quest for quality and security is indispensable. V.S.O.P. embodies these values. Because that is how the future is made: by designing legends.
For more information on Hennessy V.S.O.P, please visit Hennessy's Facebook page at www.facebook.com/HennessyMalaysia
Alas, I couldn't make it to the Launch event at the Hilton Doubletree, but from what I gathered, the food was yummeh! Hennessy and their PR Company always do know how to throw a great party.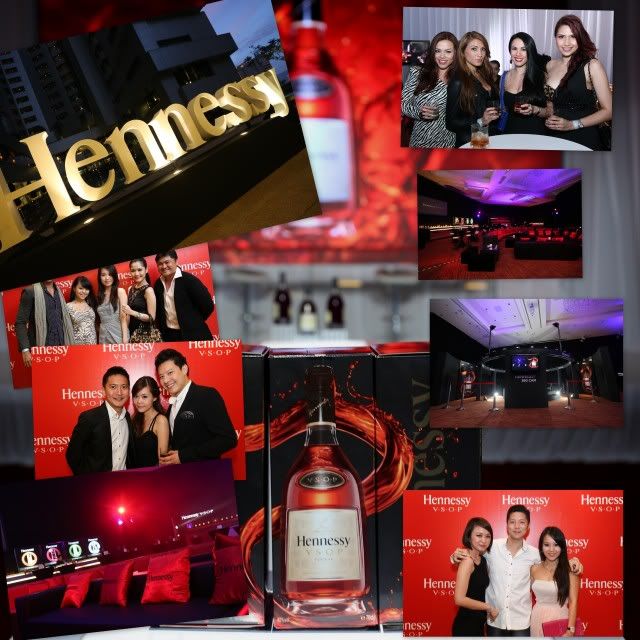 Well, like all blockbuster movies, there's a part 2 to this.....