So much to blog about, so little time. Christmas barely came and went, and I'm already tucking into the annual Prosperity Burger, from MacDonalds which is a sure herald of Chinese New Year approaching us with the speed of a charging bull.
Nevertheless, since I had so painstakingly edited the pictures from Christmas, I thought I might as well put it up for posterity. I am in the unique position to witness the birth of a family tradition, I think. Not hailing from a Christian family, Christmas Eve dinners were something we only read about in Enid Blyton books, Beano comics, ....and when we were abroad, perhaps the odd Christmas Day lunch, but we ourselves, the FBB family, never really celebrated it in any way.
A number of factors precipitated this change. First, my late grandmother became a Christian a year of so before her demise. That year, my mother said, oh, lets have a Christmas Eve dinner since Poh Poh is a Christian. That was rather shortlived, as she (my grandmother) died the following year, and my folks continued with their annual holidays around the yuletide. Meanwhile, the Christmas tree and its pretty decor was gaining "importance" in the seasonal decorations, as there were the grandchildren slowly popping out of the ovens....
Then my mother herself embraced the Papal religion, and must have decided that London was getting too cold in December, so they stayed put in the equator, hence precipitating the final straw that completed the evolution of the Christmas Eve dinner tradition in our household. It is unanimously agreed that we spare the large bird the slaughter, since it's nice to look at, but no one really can truly say they love turkey.
For starters, we had a duet of pizzas, with a dried tomato pesto sauce as the base, and another one with the normal basil pesto, sprinkled with scallops, funghi and bacon.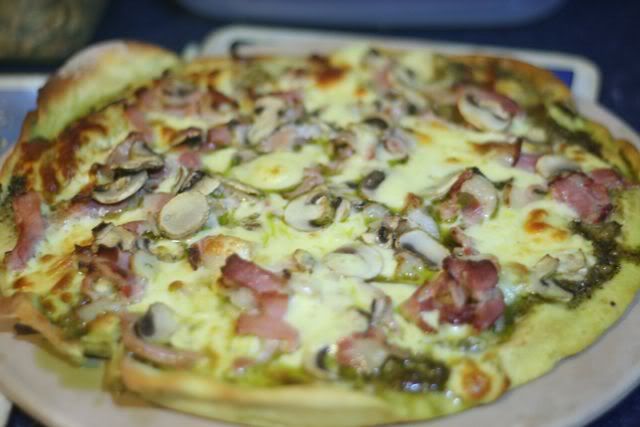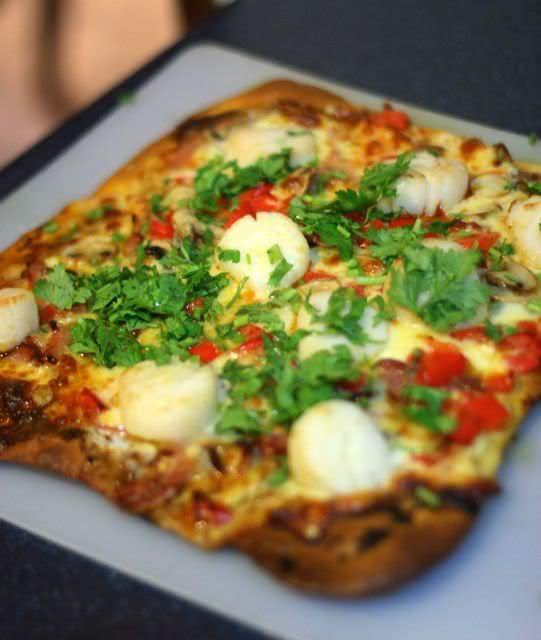 Those aren't fishballs. They're scallops.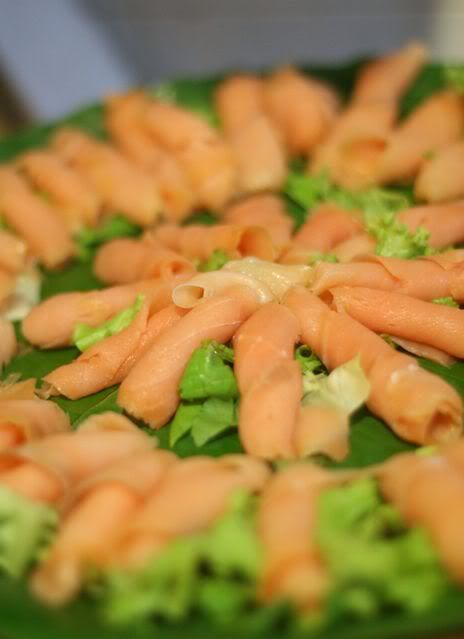 The smoked salmon platter.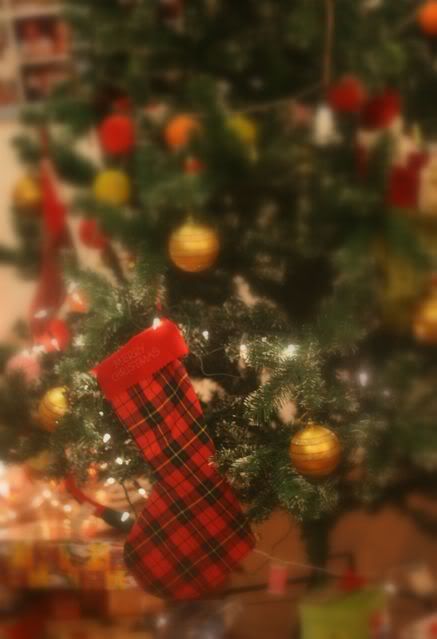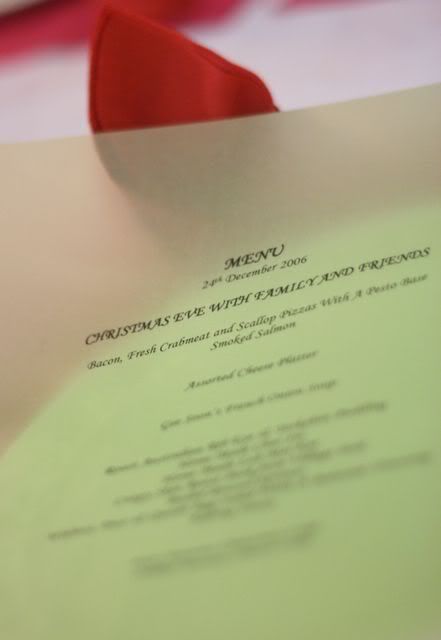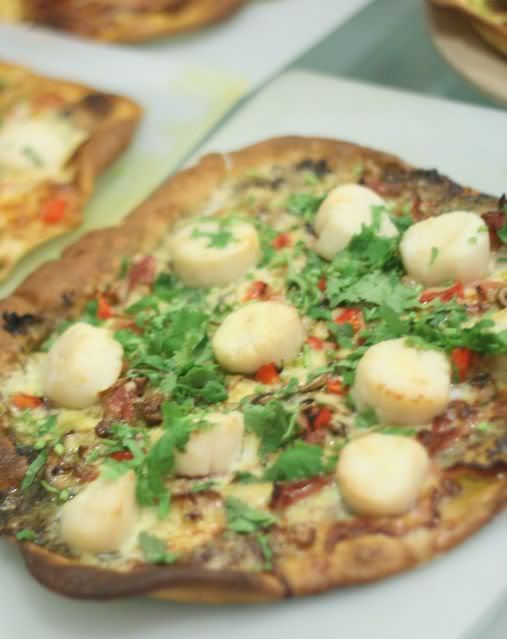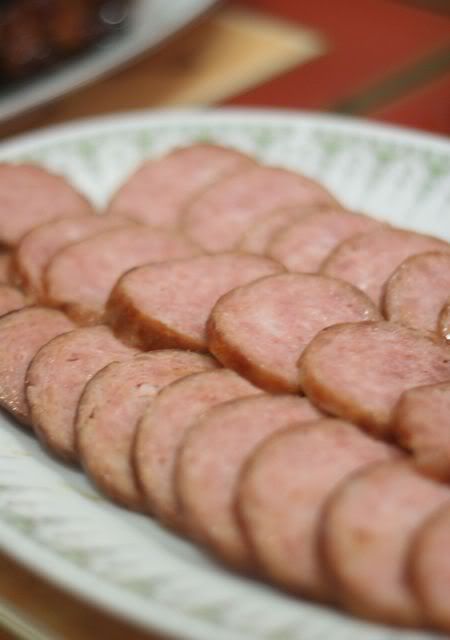 Lovely dunno whatchewcallit, from France. It's something like a cross between a sausage, with the texture more akin to luncheon meat, and didnt require cooking. Delicious!
I often wonder why we don't eat brussel sprouts more often, as I actually belong to that strange category of people who LOVE brussel sprouts.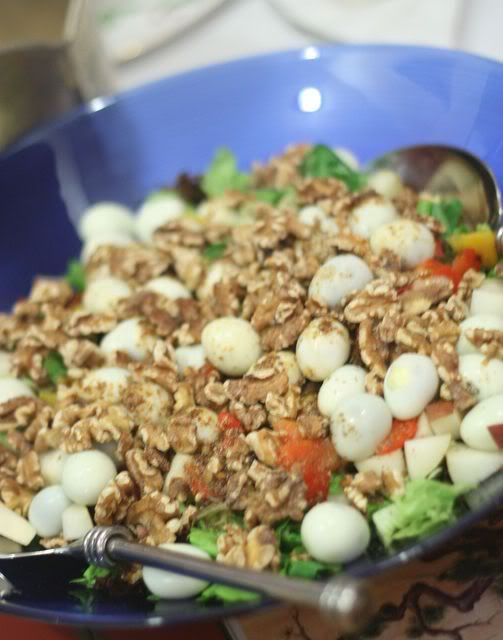 Quail Eggs and Walnut Salads. Those who frequent my dinner parties would recognise the blue salad bowl instantly, I am sure.
Roast Beef and Yorkshire Pudding. The cut was a Rib Eye, good, but not as good as the Wagyu Rib Eye we had a few weeks ago. It's bad when standards have been set so high.
Satay From Kajang, courtesy of the inlaws.
Observe this manger scene. Birth of another tradition.....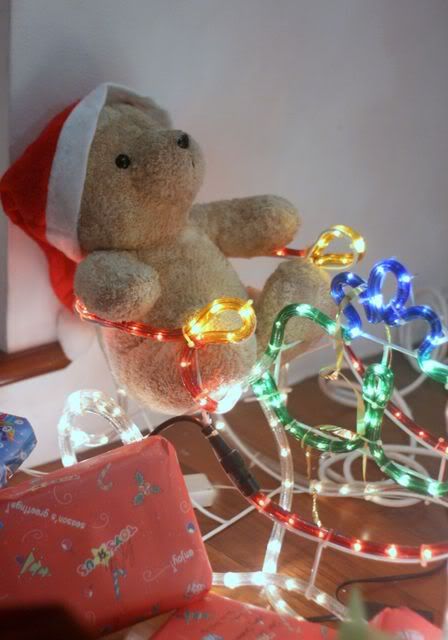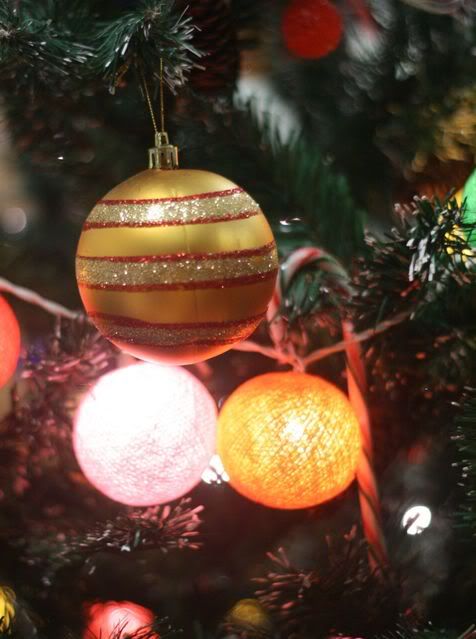 Notice the difference between this manger scene and the previous one? I'll explain later.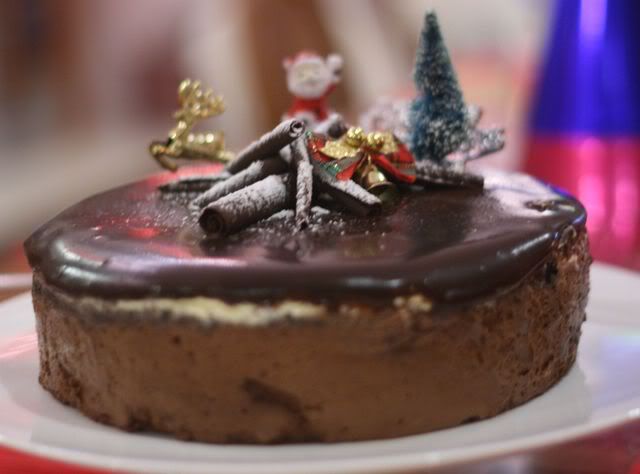 Desserts. No Marks & Spencer's Christmas Pudding this year, since we hadn't even finished last year's (2007) one. Sigh. I love Christmas pudding though. We had to make do with my brandy soaked Spencer's Four Seasons Cake.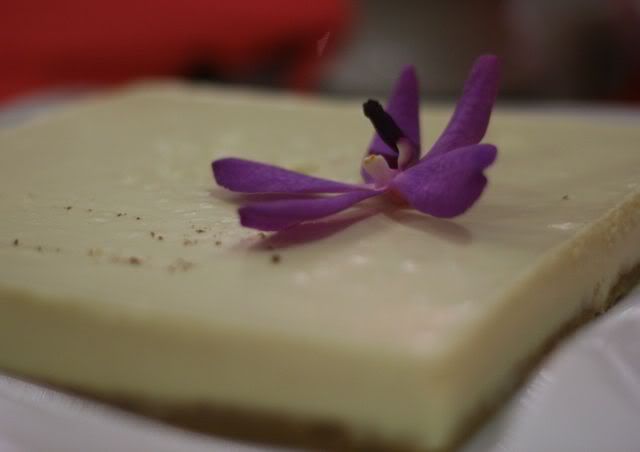 ....and the Durian Cheese Cake....
To answer the question about the manger scene, well, I think its a Roman Catholic practise. Anyway, in the first manger scene, there was no baby.

After doing the reading from the gospels.....

...one of the grandchildren would then place the baby Jesus into the crib. Awwww.....Christmas, is afterall, about the birth of Jesus Christ, not the sales in Mid Valley Megamall featuring Santa Clause.
Then there is the mad scramble to open the presents. No waiting till Christmas morning in this household. Afterall, no one believes in Santa, so the kids aren't gonna be waiting for his sleigh to be flying through the night skies. But the unparalleled look of sheer joy when baby boy opened his present of a transformer toy....sigh, would melt the heart of the greatest cynic.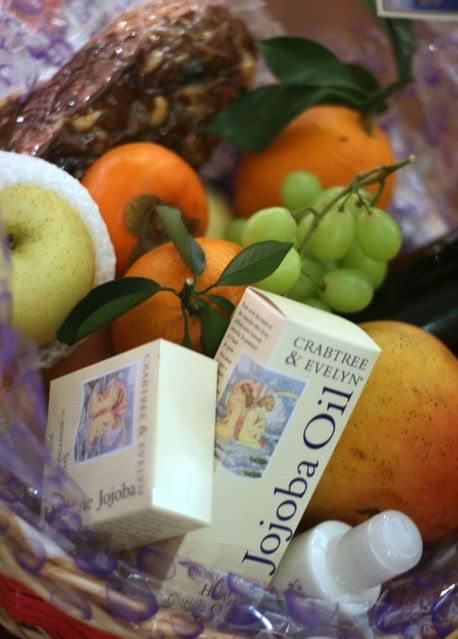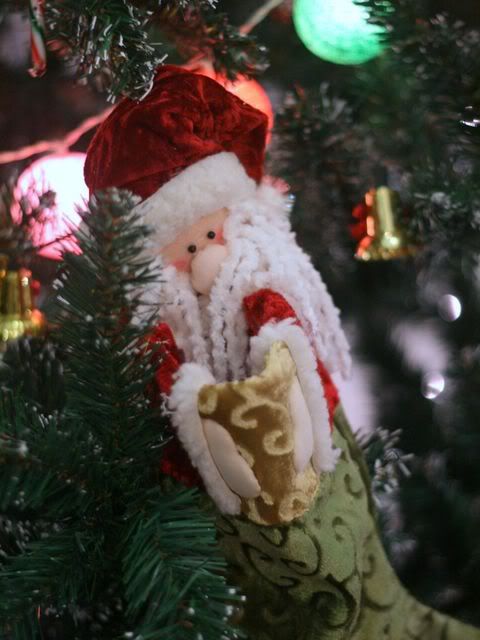 Poor Santa.....kids becoming too adult for their own good eh! I remember an Ally McBeal episode where a teacher was getting sued for telling the kids there was no such thing as Santa Clause. Roll eyes..... Americans....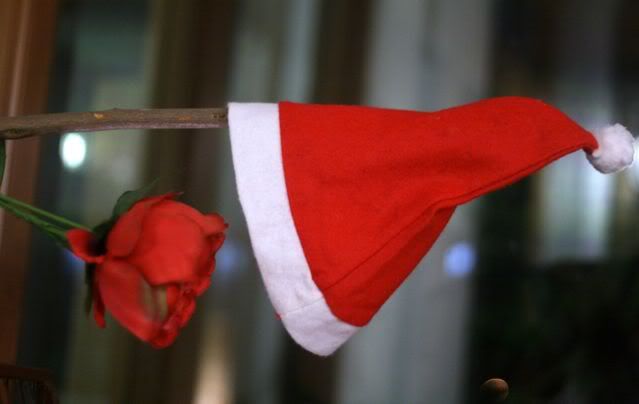 Crucified
Laid behind a stone
You lived to die
Rejected and alone
Like a rose
Trampled on the ground
You took the fall
Though you are Lord
Above all.
(from the Christian song, "Above All")