Ah, I was wondering how to blog an event that is completely non food related, but certainly worthy of mention for all the world, even if my world's borders do not extend beyond KL, sigh, (one isn't as famous as icons such as AWHIFFOFLEMONGRASS, who probably got readers from Lapland even), in a food blog. A perfect opportunity presented itself when a group of us decided to meet up for lunch for the hawt babe Ciki's birthday....
A friend of ours, Wai Hoong, actor, physical trainer, former Les Mills instructor, yogi, etc etc etc....after much training and hard work, was aiming to be in the Malaysian Book of Records for a 48 hour cycling feat, virtually non stop (15 minute break every 3 hours).... at Synar Gym, Sooka Sentral, so to kill two birds with one stone, (well, one hot chick and one muscular... err...eagle? err.... what's a bird that cycles? To kill a CyclingBird?) we decided to convene at Sooka Sentral for lunch and support a friend. Aren't we clever!
Thamby, who organised the event, never really decided where to eat, and while I was chatting with friend who owns Chilli Espresso, I saw tables filling up faster than you can say "thamby". I sms-ed Thamby and asked if I should book a table, and she said yes, by which time, we could only get a table outside, in the sweltering heat. Thanks Thamby.
We tried our alfresco dining style, but the food odors from the ventilation fans was blowing directly at us, so after 15 minutes, I smelt like char kueh teow, nasi dagang, chicken chop and the entire menu of some restaurants. Meanwhile, the birthday girl opened her presents from Monkey and Boo.
We had luminaries in our midst, the Cordon Bleu chef, blogger extraordinaire, Masak Masak, etc etc.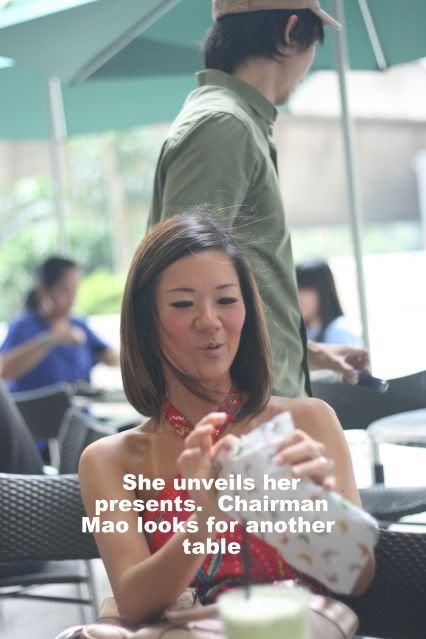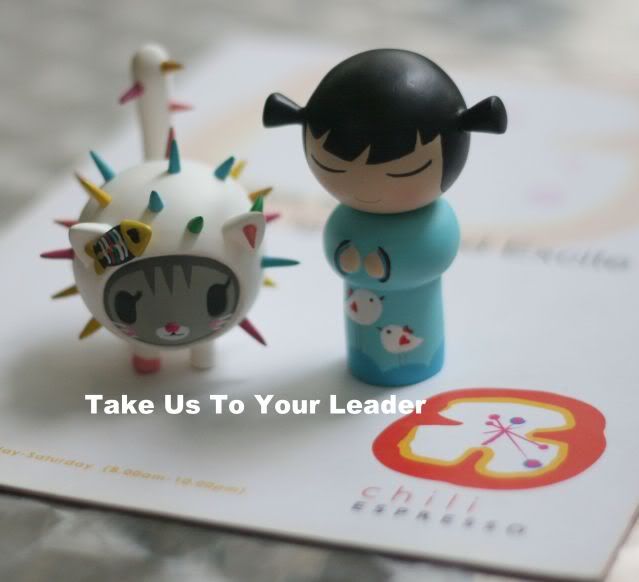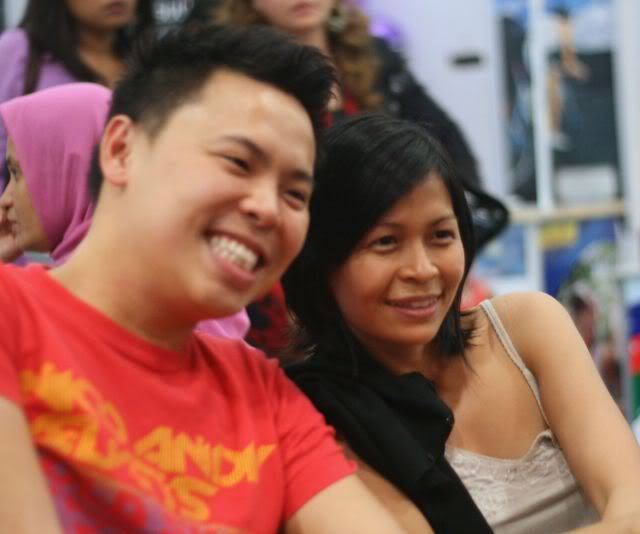 The happy faces of the youth of today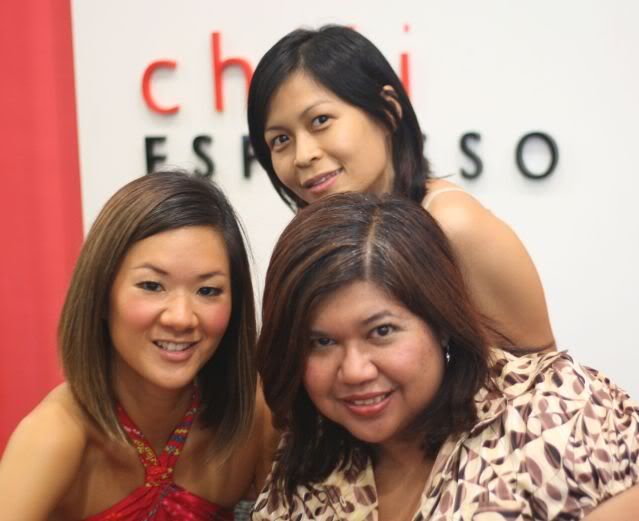 3 generations?

Finally, we managed to get an indoor table, which was another interim measure until thamby rectified the situation and got us a fabulous table with nice cushion seats. Gosh, these people are a fussy lot.



Very unique Malaysian type pizza, with ikan bilis on one half, and chicken and basil on the other. I love the ikan bilis bits. Only thing missing was the beer.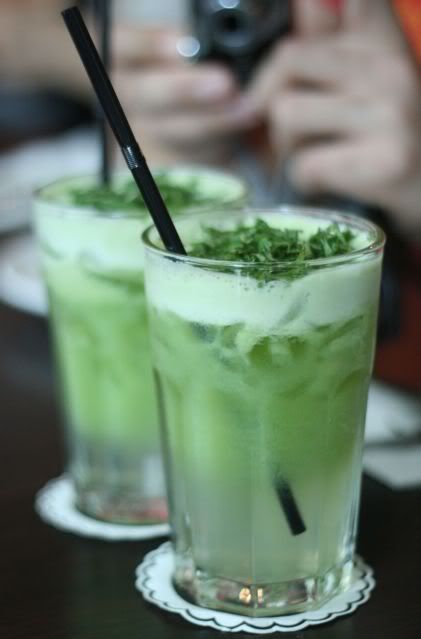 Very refreshing cucumber, apple and mint drink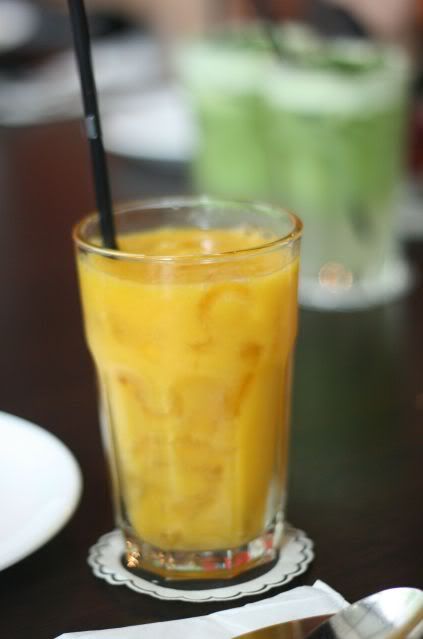 The mango juice looks fresh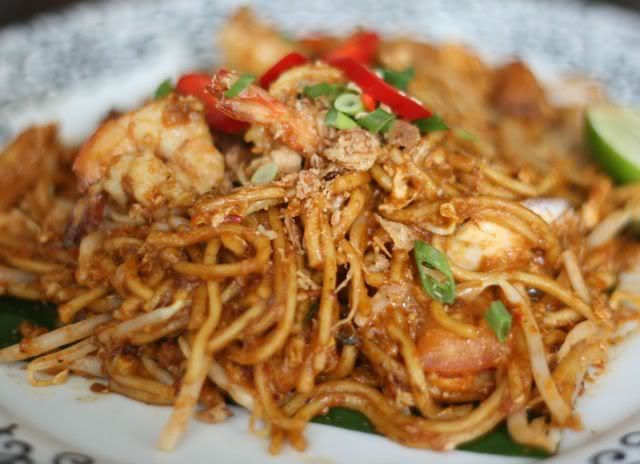 Mee Mamak. Flavourful without being overly oily.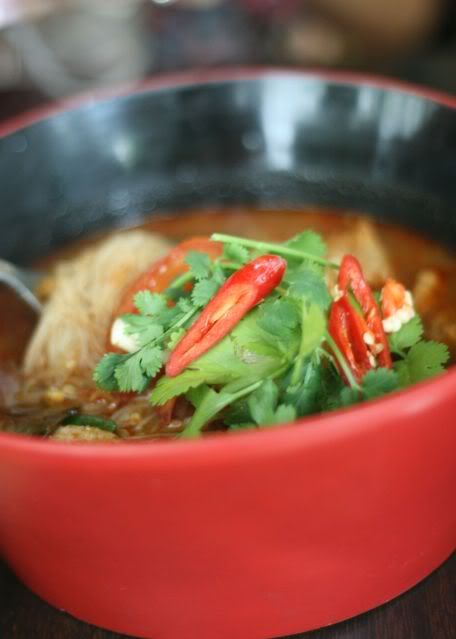 Tom Yum Mee Hoon. (heard this one before? It's a repeat. Tom Jones went to Thailand and became a Buddhist, and changed his name. It's now Tom Yum)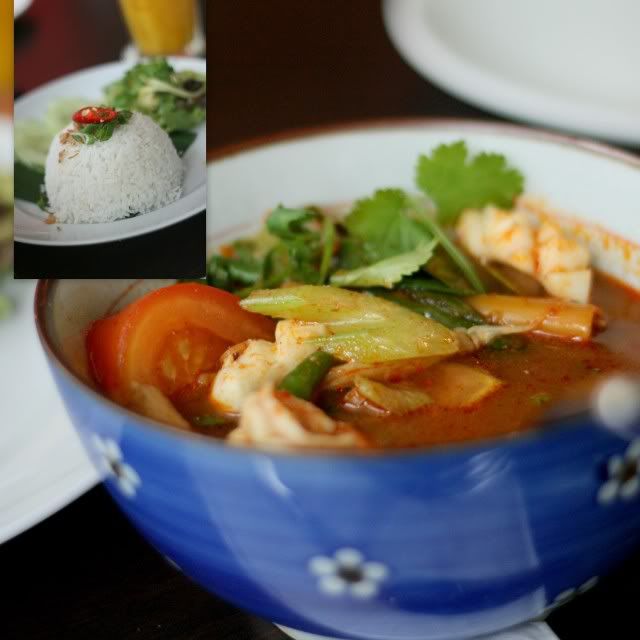 Thamby's Thom Yum Rice. (rice inset)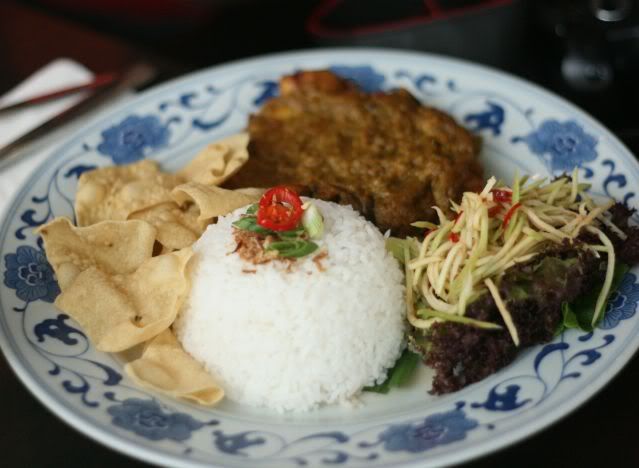 Nasi err...ayam percik? Not sure, Boolicious had this.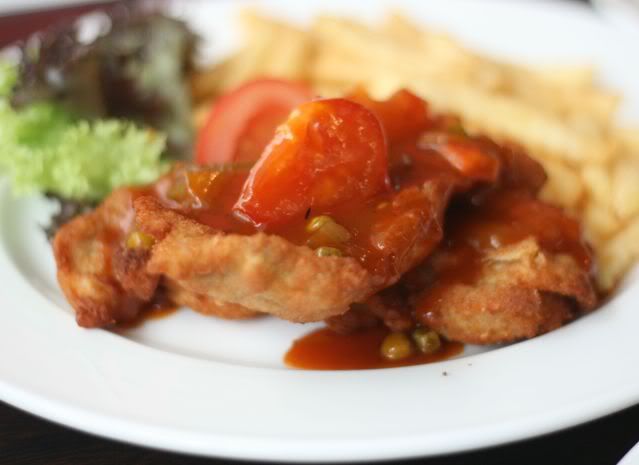 Cordon Bleu Chef very down to earth. Eats chicken chop slathered with tomato ketchup.



Dripping Mozarella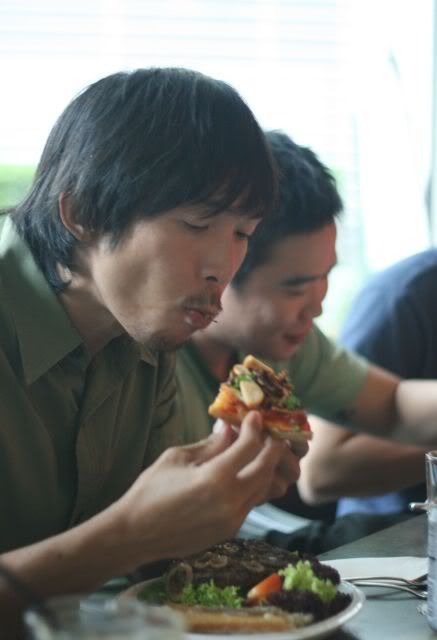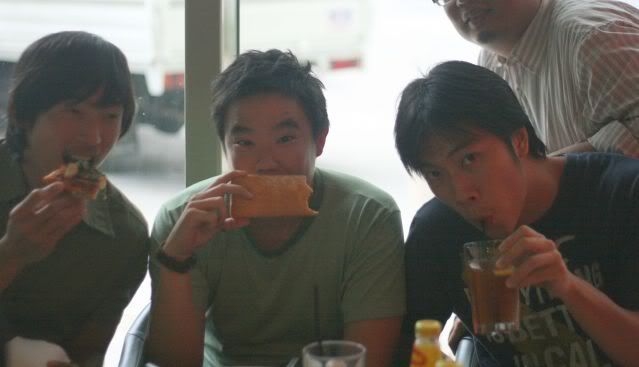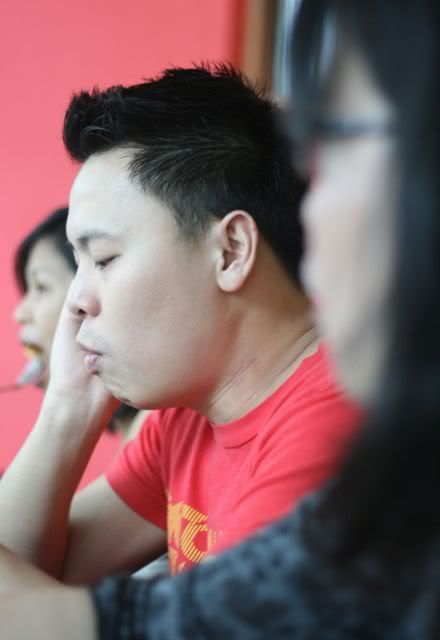 Three Wise People?



She don't look a day over 25 huh?!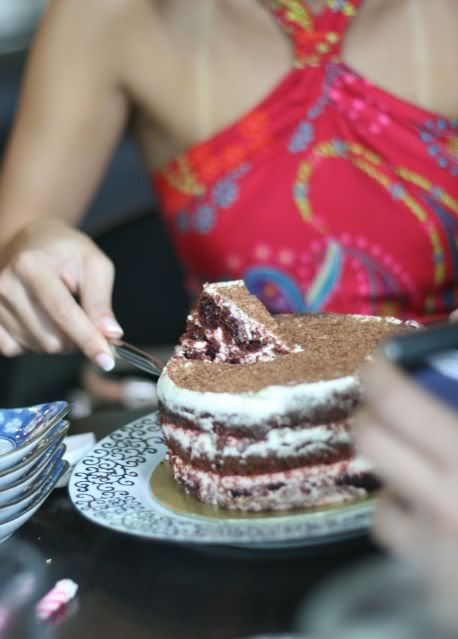 Food at Chilli Espresso is quite comfort food. Nothing fancy, but filling, tasty and reasonably priced. Not a bad place to eat if you find yourself in that neck of the woods. Judging by the crowd, quite a popular place with the office people in that vicinity.


Hope he wont forget us when he's famous.

We were there when the clock counted down to 24 hours, ie, he had completed 24 hours. Very fresh looking for someone who'd done that.
Epilogue:
On Saturday, 3pm, 20th June, Wai Hoong succeeded in achieving the feat of the 48 hour non stop cyclathon. My congratulations to him, and I am sure I speak for all of us who went to support you! You are an inspiration, to really reach for the stars and to achieve what we believe we can achieve.
And Happy Birthday, to the lovely Ciki, whom though we know so recently, has become such a dear friend.....