Wanna plan a surprise party? Who you gonna call? (to plan it) ....I'll tell you who NOT to call.
UNKALEONG!!! HAHA. The romantic fler wants to surprise The Nomad Gourmand (TNG), for her birthday and arranges for us to meet at Sek Yuen, Pudu. Only to find out, in the morning that its closed on Mondays. Plan B, Sang Kee, somewhere near Baden Powell House, near the Tabib China and the row of old funeral parlors, now demolished....
We reach there, before them, to find the entire place shrouded in darkness. I call him, only to be told, "Call Boolicious". Hangs up. Must be trying to maintain the surprise. I call Boolicious, who's equally at a loss, so we meet up on the dark alley way, like drug peddlers, waiting for Unka to arrive. Anyway, we decide that since we were literally next door to Pik Wah, we should eat there. The good thing about eating with THE DEFINITIVE KL FOOD GUIDE, ie, Boolicious of Masak-Masak, is that one never has to worry about being at a loss as to what to order.
I haven't been to Pik Wah, or at least this branch of it, for at least 8 years. The exterior looks like its been stuck in a time warp. Due to the quiet Monday, service was very attentive, as we had 3 or 4 waiters hovering at our beck and call. TNG apologizes profusely for Unkaleong's "planning". But talk about serendipitious, I actually thought our plan C turned out excellently.
Boolicious family are regulars so she knew exactly what to order.
Being one of three tables, food came faster than you can crack your knuckles.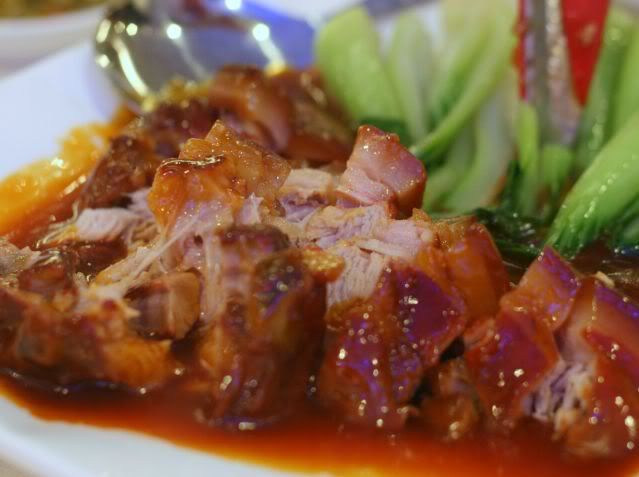 Lovely braised pork, with flesh falling off the bone, with a sauce that married perfectly with the deep fried man taus. Us gluttons were concerned that that measly piece of meat would not feed the hungry five, so immediately proceeded to add another meat dish.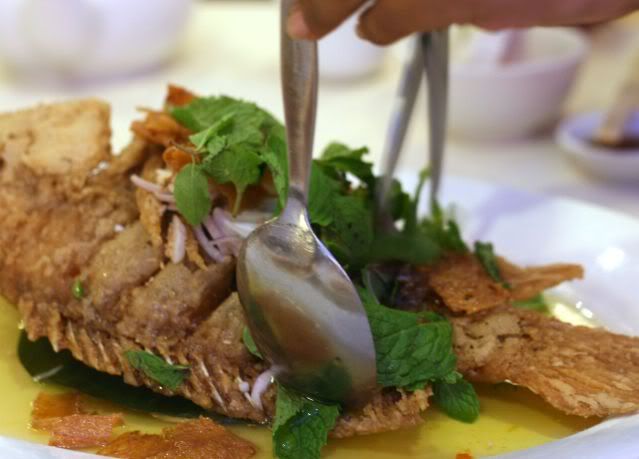 Their signature fish, done in a unique style. Can't remember what its called, but the tilapia was deep fried to a lovely crunch....and the sauces accompanying it, mmmm, sublime. Mint leaves, plum sauce, dried cuttlefish, ...sweet, salty, sour, all in one! Really good. And the crispy bits of fish cheeks could be chewed and swallowed. Very good for calcium deficiencies, I'd say.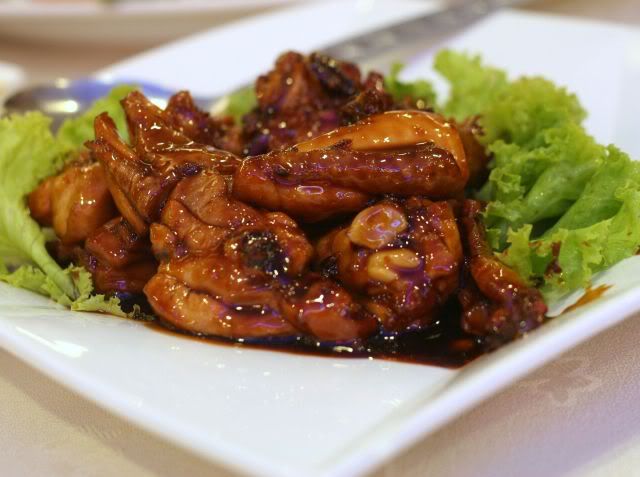 The additional meat dish we ordered was Marmite Chicken. Also very good. Marmite not overpowering, and the chicken was succulent and moist. This dish cries out for a carbo partner.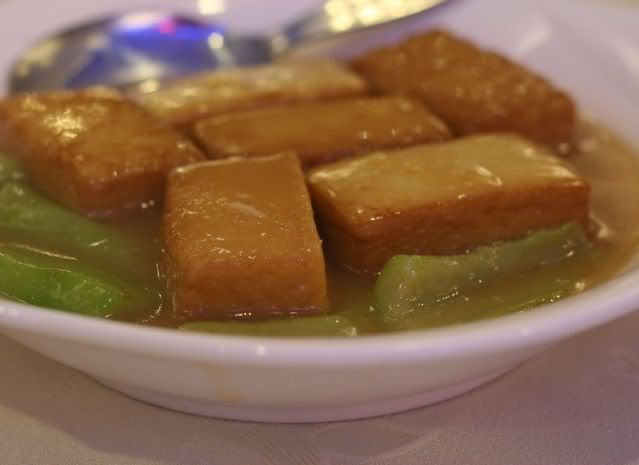 Our token vegetable dish, patola and beancurd. I love this dish, but whenever the kids are around, us adults don't stand a chance at getting at the taufu. It's real comfort food this.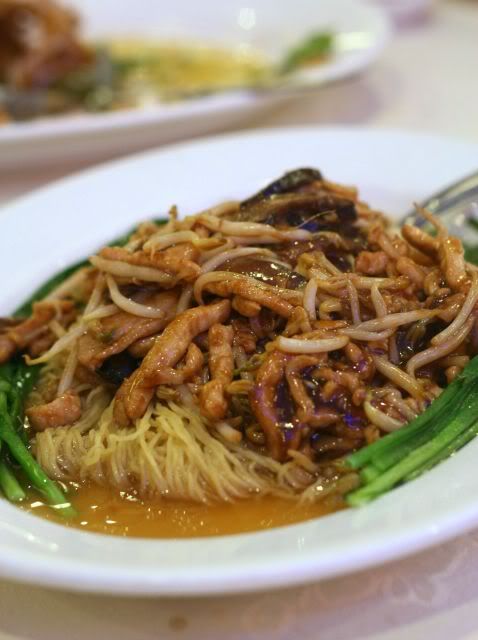 And finally, the long life noodles. Pretty good. The sang mee was nice and song, and the filling tasty.

And all that was left of the fish.....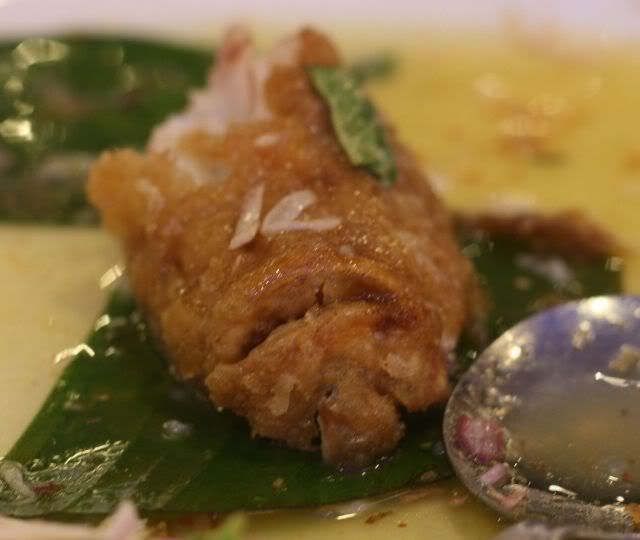 So, it was fortuituous indeed that Unka Leong inadvertently led us to this place. It was like rediscovering an old friend. Prices are exceedingly reasonable. The total bill was RM154, for 5 of us.

Anyway, wishing THE NOMAD GOURMAND a very happy birthday today, 30th June. Acks, that reminds me, New Zealand ice cream got 30% off.