Just when you think your social life is over, and you've become a social outcast, comes an invite from an old friend, Peter Yew, manager of the Opus, Cava, Moxie & Leonardo chain, for a wine pairing dinner at my old favourite haunt, Opus. And, I get to invite a couple of other food bloggers too. And who were the lucky other 3? Ciki, Nipple Joe and Superwilson.

The wine pairing was with wines from E Guigal Chateau d Ampuis from the Rhone Valley. The entire restaurant was decked out for this purpose, and I think there was no ala carte for the night.


Lighting was challenging, especially for amateurs like me, with no fancy smancy photography gadgets. I have my Nissin (not the noodles) flash, recently purchased, (thanks Nipples for buying on my behalf), which I am still struggling with.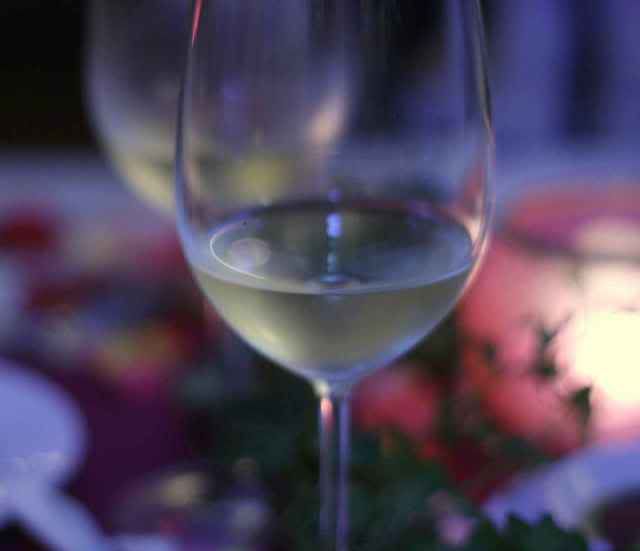 The predinner wine was a E Guigal Cotes Du Rhone Blanc, 2007, a drinkable white, which set to lighten the mood.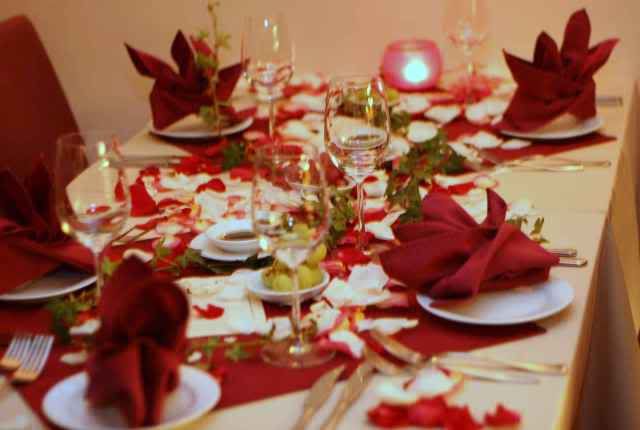 The neighbouring table, soon to be occupied with some other friends that I know.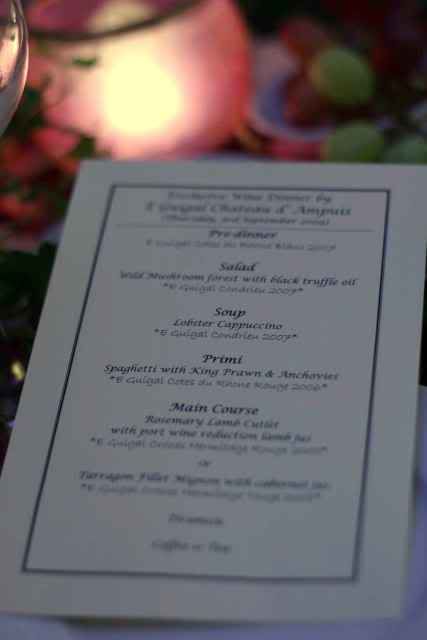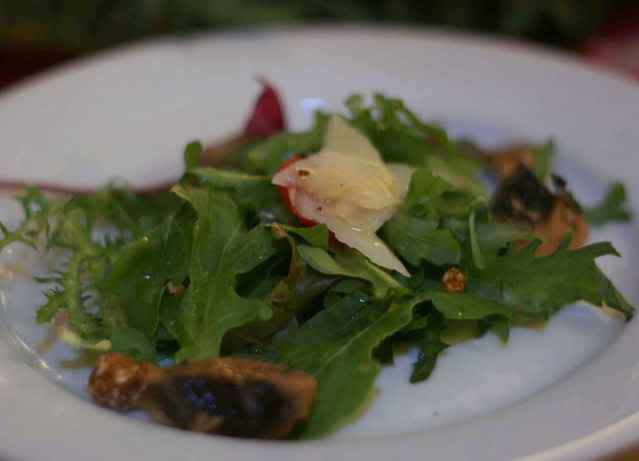 Wild mushroom forest with black truffle oil. Ciki and I were wondering if we would be able to taste the truffle oil. Yes, we could. A light and refreshing salad, with rocket, and mushrooms. Dunno how "wild" they were though. Why is "wild" more exotic than "unwild"?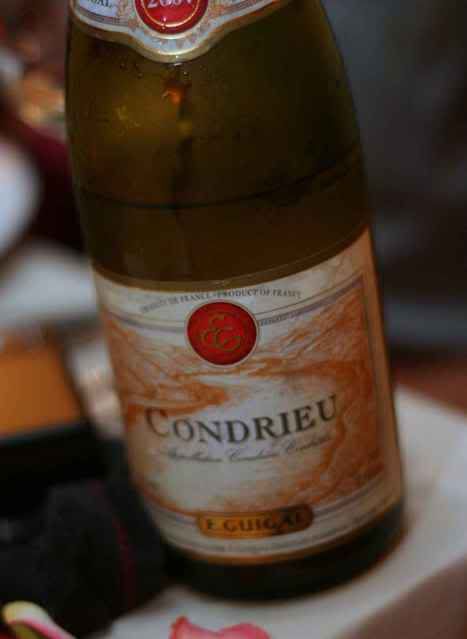 The wine for the salad and soup was the E Guigal Condrieu 2007. This is where my vocabulary escapes me. I drink alcohol generally for one purpose. And that doesnt really involve the swirling and the sipping and the sniffing and the savouring and the esctatic sounds that accompany a good bottle. The usual procedure for alcohol in my glass, is clink, cheers, gulp. I think I just ensured I never get invited to another wine pairing dinner again. The Condrieu is a white, and complemented both the salad and the soup.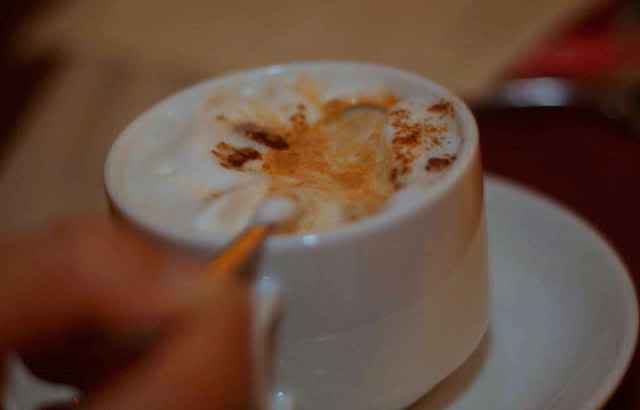 Lobster Cappucino. Think prawn noodle soup, but thicker, and richer. I liked it. Not too fishy or prawny. I think I might have preferred it a bit thicker. However, to my disappointment, there were not bits of lobster floating about.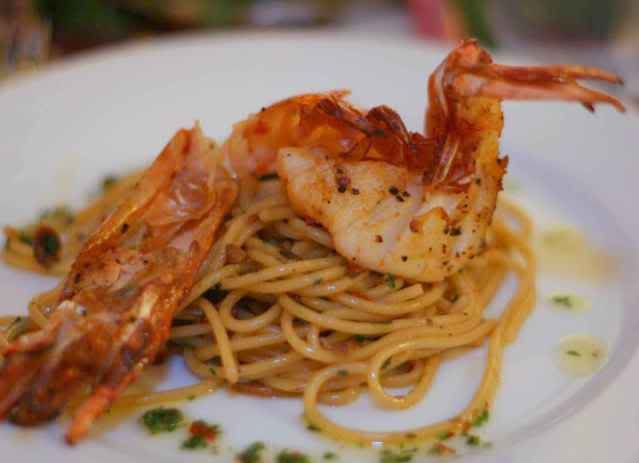 Spaghetti With King Prawn and Anchovies. This was accompanied by the E Guigal Cotes Du Rhone Rouge 2006. Rouge...that's red right? Yeah. Spaghetti was done just right, not too aldente, nor too soft. The prawn, a generous size, was also seared just right.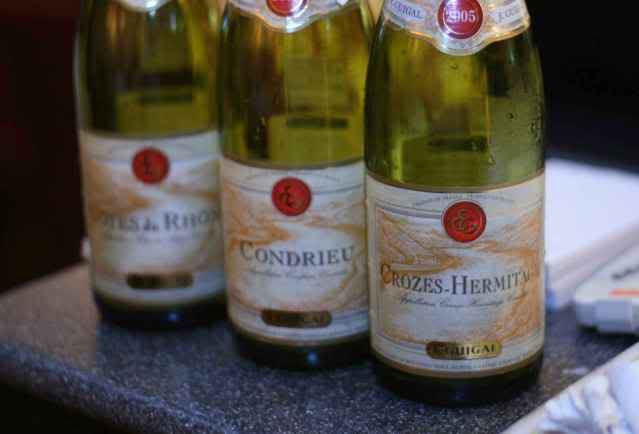 The last of the four types of wine for the night was the E Guigal Crozes Hermitage Rouge 2005, which accompanied either the rosemary lamb cutlet with a port wine reduction lamb jus, OR the Tarragon Fillet Mignon With Cabernet Jus.



My portion of fillet was succulent and tender, and the sauces did not overpower the flavour of the meat. Ideally I like my steaks naked, undressed, unsauced, if it's a good cut. There's something delightfully primal about digging into a medium rare piece of meat with some blood oozing out, with a dose of hot english mustard. No complaints here though. The medium was almost medium.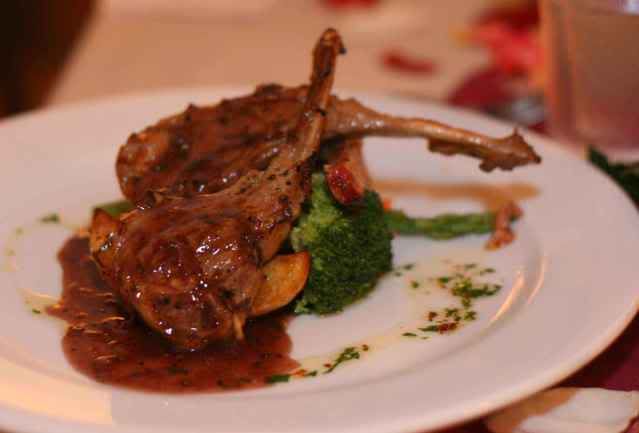 The lamb cutlets. Also tasty, but I am not a lamb fan.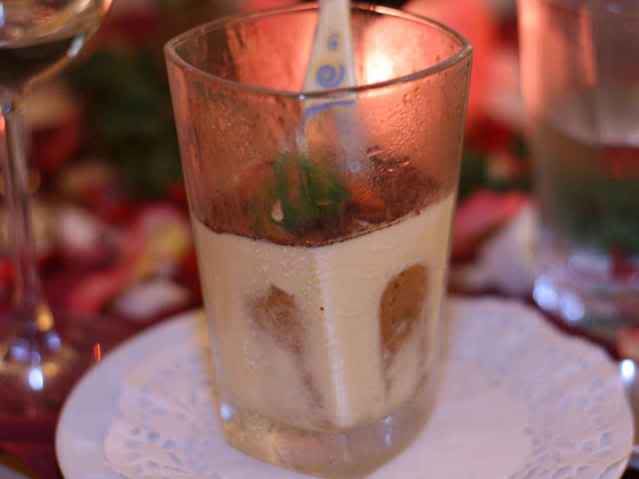 Tiramisu for dessert. Satisfying, and a good way to end the meal. Not too heavy or cloying, nor was it too sweet.

This particular wine dinner was priced at RM188++ .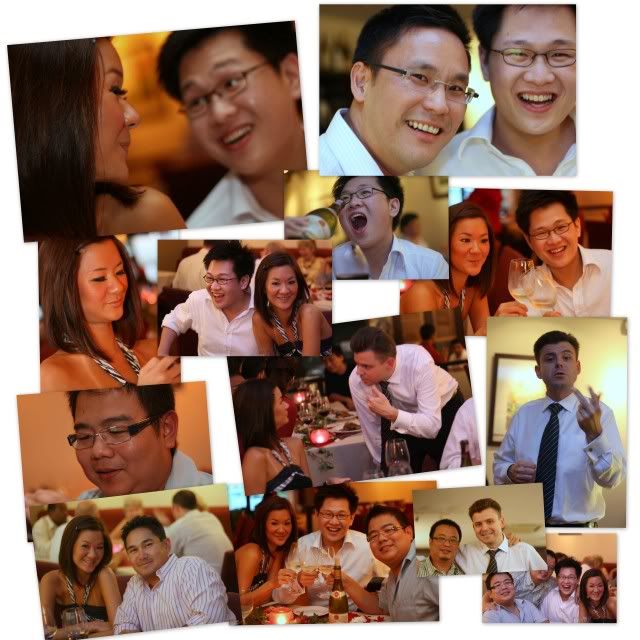 It was a great night, with great food and wine, the company of good friends....even the neighbouring tables were old friends, so it was a wonderful party! Thanks so much, Pete for the invite.