School Holidays..... If you think it takes expensive overseas trips to entertain the kids, come to me for some parenting advice. Nothing like visiting relatives and letting the kids run havoc with their cousins, to make for a truly great holiday. At least for them. Who needs Disneyland or the snow slopes of Whistler.
This recent holiday, me and the troops went to Ipoh, then to Cameron Highlands, and back to Ipoh. Camerons was lovely and chilly and sitting out there at a patio, having a steam boat in the cold, overlooking the vegetable farms, at night, with unlimited vegetables for the steam boat, (Free top up of veg), again, I patted myself on the back for getting away with an affordable domestic holiday and yet getting the same awestruck result from the kids as if they were in Disneyland. I mean, surely plucking fresh radishes from the ground, and harvesting your own leeks, and lemons, is infinitely more rewarding than Space Mountain.
As always, I digress. Whilst in Ipoh, bro in law brought us to this restaurant, Pusing Public, somewhere in Ipoh town, (please as
J2KFM
for more detail).

At times like this, I wish I went to an SRJKC. My 6 years of private Mandarin classes have followed my late tutor. Bless her soul.






Fried Crabmeat With Egg, in a lettuce wrap. I don't think it contained the unmentionable anatomy of Jaws. Lovely start to dinner. Looking at it makes me hungry again.



Lahverly steamed prawns. Fresh, juicy, and sweet. Plainly steamed, with a hint of egg white, and chinese rice wine. Perfect, not overdone. And the gravy was yummy.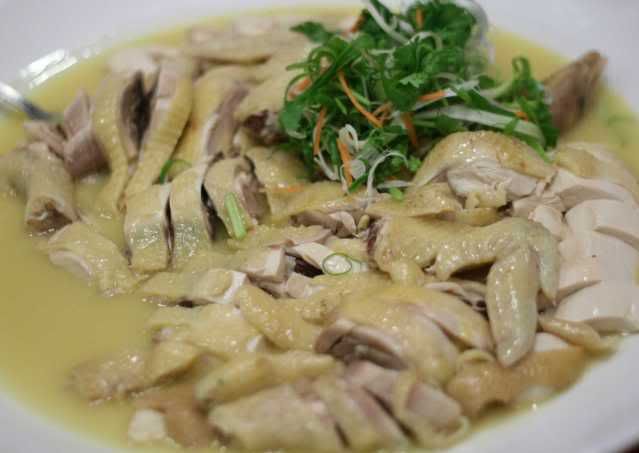 Now, look at this dish, and the first thing that springs to mind is, oh, steamed chicken. But I tell you, it is one of the BESTTTTTTTT steamed chicken dishes I have ever tried. Seriously, the fact that it was such a simple dish, makes it hard for it to be outstanding, but this WAS truly outstanding. Kampung chicken, flavourful, and lovely texture, in an absolutely glorious stock, almost like a reduction of sorts. Accompanied with the ginger, ohhhhh, sheeeeeer bliss. Seriously. Excellent excellent stuff. How can I eat those roadside Ipoh Chicken places again after trying this.




Claypot Fish (can't remember what type of fish).....which was good, but by this time, was eclipsed by the chicken. Tasty, though the meat I found a bit tough.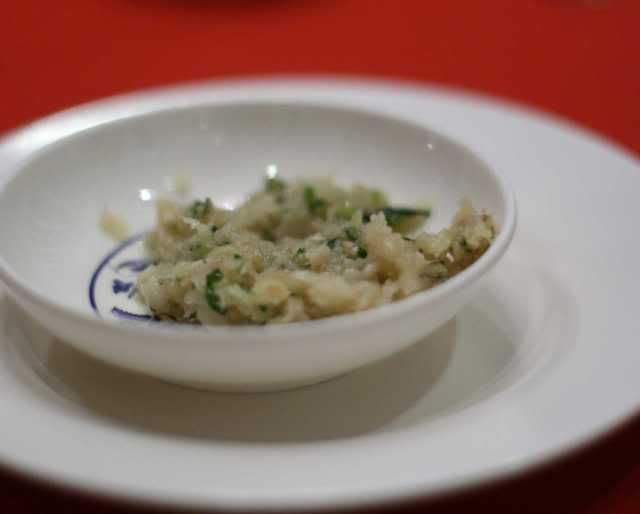 The delicious ginger accompaniment for the chicken.



Vegetarian Chai Choi. Can't really go wrong with this dish. Kids whacked the foo choke, (bean curd skin), leaving all the greens and cauliflower. For the record, the one vegetable I don't take to is cauliflower.





And the most GLORIOUS sticky rice dish. The rice was nice and fluffy, flavoured intensely with all the chinese sausage, but the YOLKS!!! THOSE WONDERFUL NUGGETS OF GOLDEN GOODNESS, from the duck that laid the golden eggs. That salt egg yolk really adds a whole new dimension to the dish. If carbs were not so evil, I'd have chomped down a lot more of this stuff.



I can't wait to go back to Ipoh to eat that steamed chicken again. Thanks bro in law for the grand feast. It was soooooooo good!!!! Salivating as I write. Dang!