Although our Ringgit is strengthening, its still expensive for us to travel abroad, so since I struck out London, New York and Paris as potential weekend destinations for the kids, I decided to do the next best thing, and bring them on Cuti Cuti KL. The pros of a KL holiday is, no need to change money, no need to pay taxi fare to get to LCCT (KLIA? Forget it, with four kids, I haven't stepped foot into KLIA since 2005), no need to apply passport or visa. It's great. Best of all, we could reach our destination in 15 minutes. With traffic.
We check into KL Hilton, (got free room voucher from the Hilton Card, which expires end May, so no choice lor, die die oso have to use), and head straight for the pool. Actually, it takes very little to entertain children. All they want is the loving company of their parents, and a pool, and they're happy campers. No need for PSPs, and expensive toys. I should start a parenting blog. My first tip would be..... I shall save that for Fatboybakesparentingwordsofwisdom.blogspot.com. Don't click on the link...it's not set up yet.
Maybe I should abbreviate it to FBB-WOW.blogpsot.com
Where was I?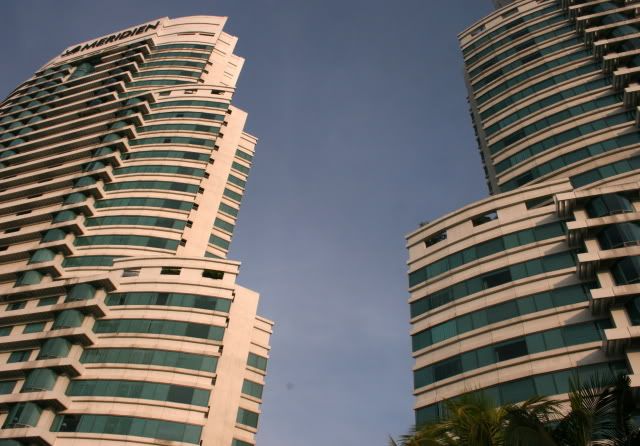 The twin towers of Meridien and KL Hilton. They share a common pool, BUT have different water. I kid you not. There is a barrier underneath the bridge, and that separates the two pools. Water from Meridien does not flow into the KL Hilton side.
There is also a RM50 cash voucher that we had to spend. Snack time. Damn, I am a good planner. Designer french fries, pizza, and club sandwich. Of course, it's more than RM50. Drat.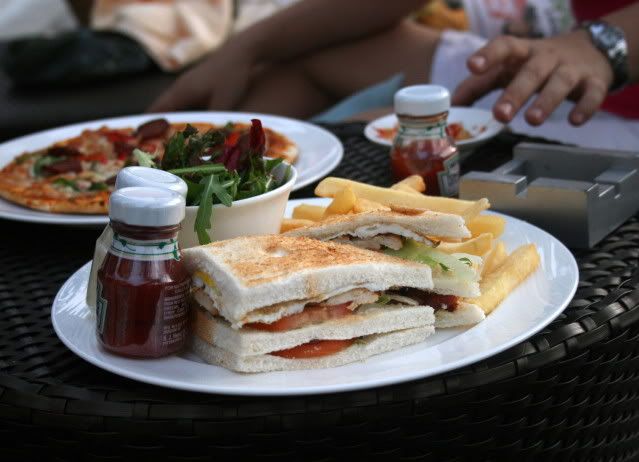 Club Sandwich and Pepperoni Pizza, and very hungry boys.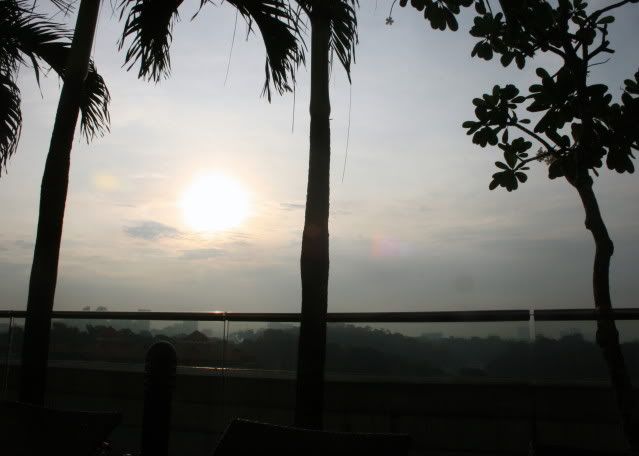 If you can't be at the beach, put your imagination to good use.... reminds me of the Alleycats song...."Kuala Lumpur, Senyuman mu....di pagi ini, sungguh bererti". (Kuala Lumpur, your smile, this morning, is most meaningful)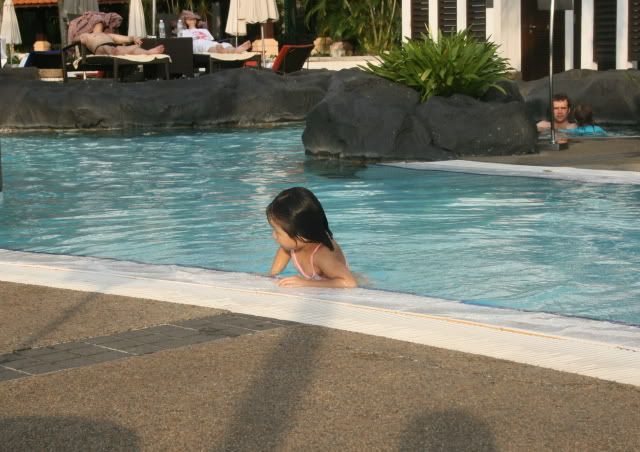 As I said, give the kids a pool and they'll be happy. Or any form of water.
Even a public waterfall will do.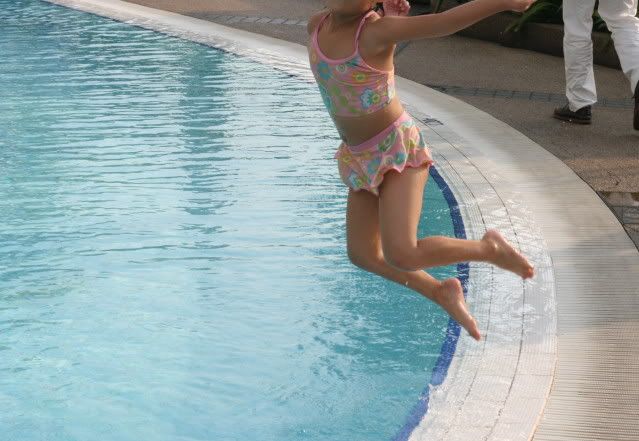 As the sunsets, and we gaze out our window to the gorgeous view of shanty buildings of Brickfields, to the modern skyscrapers in yonder, I plan the next step of our itinerary. An LRT ride from KL Sentral, to Pasar Seni, and a walkabout of Petaling Street.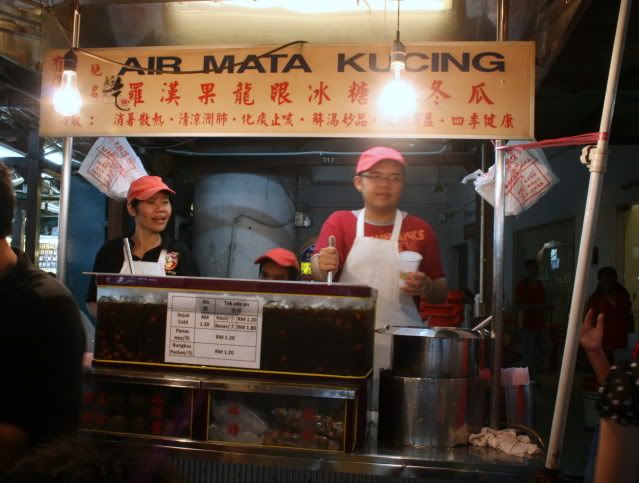 The famous air mata kuching. I often wonder...1. how much protection money they have to pay the triads, 2. where is their mansion....and how many luxury cars they own. They must be raking it in!!!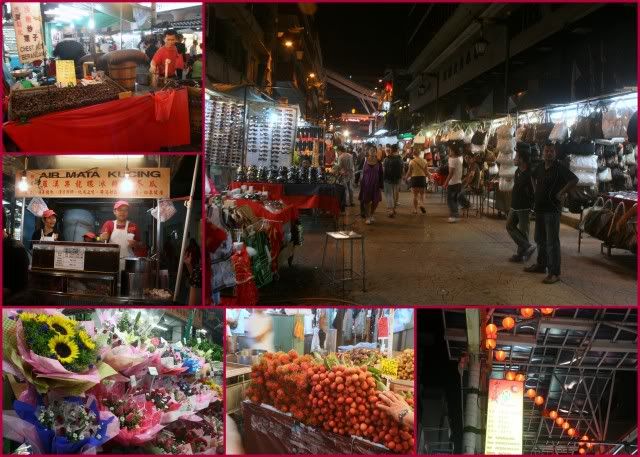 There is something festive about Petaling Street, although the moniker Chinatown is highly suspect, now that most of the stalls are run by foreign workers. Who speak Cantonese quite well.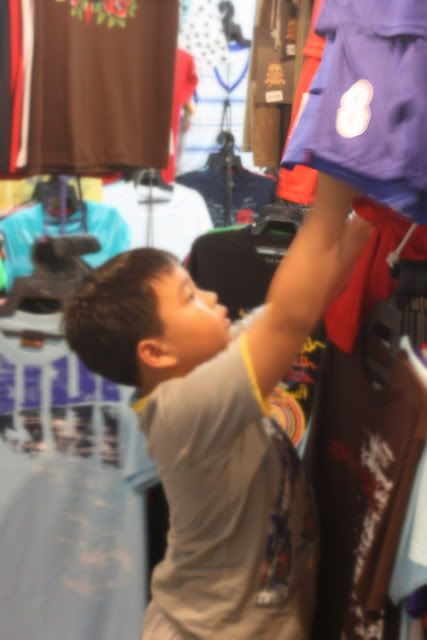 Lower the bar. Tell the kids that designer clothes from Petaling Street are good enough for them. That'll save you from an embarrasing, "I WANTTTTT THISSSSSS" the next time they walk past Ferragamo in KLCC.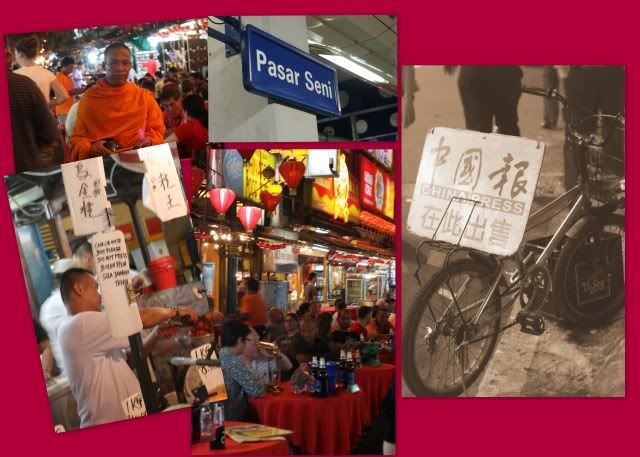 A fascinating eclectic mix of people, and products. From monks asking for alms, to crowds of tourists, to the locals who actually go there to shop. Some sights like the old bicycle with the China Press board does remind me of the World War II era...when we only ate tapioca and sweet potato.
And for dinner, a rare treat for the kids....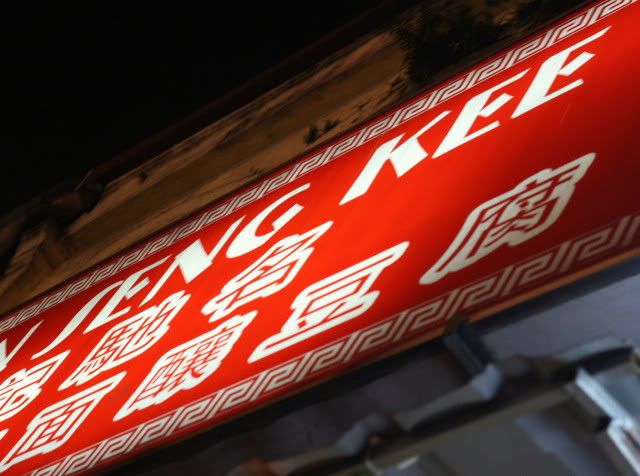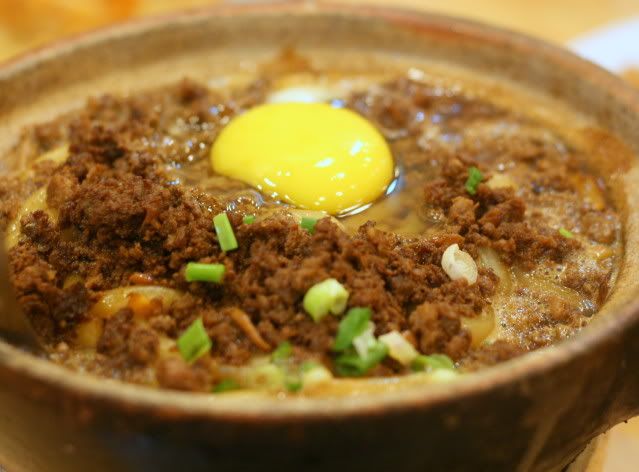 The famous claypot rat-tails. Lou Shee Fun, at Seng Kee. Actually, the last time I was here was probably about 8 years ago. The stall has expanded, and now occupies the shoplot that used to be the dwellings of the owners. Makes sense. They can probably afford a penthouse in KLCC, with the brisk business they do.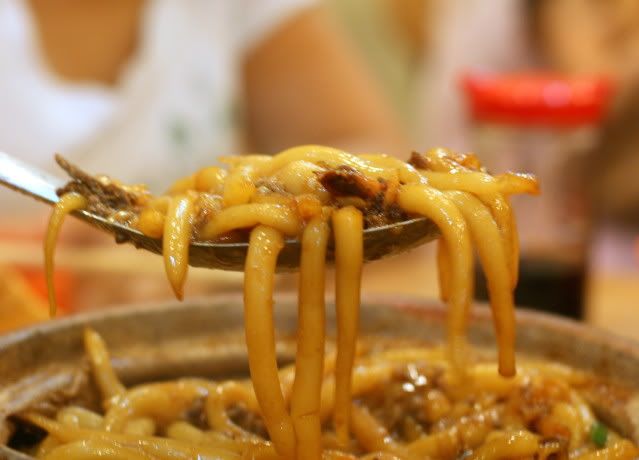 The rat's tails are soaked with mincemeat, a raw egg, which cooks in the heat, liver, and doused in a delicious sauce. As Aly in her post pointed out, the flavours of the sauces haven't really had time to seep into the noodle, but nevertheless, it is delicious.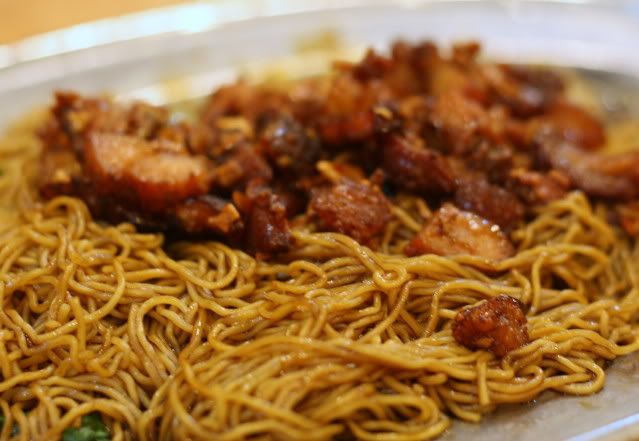 The other signature dish. The siu yoke mee. Actually, the noodle is nice, but the meat is nothing to shout about.



Fried Water Dog. Easy snack.



I love their deep fried foo choke, (beancurd skin), which is crispy, yet not oily. So very light.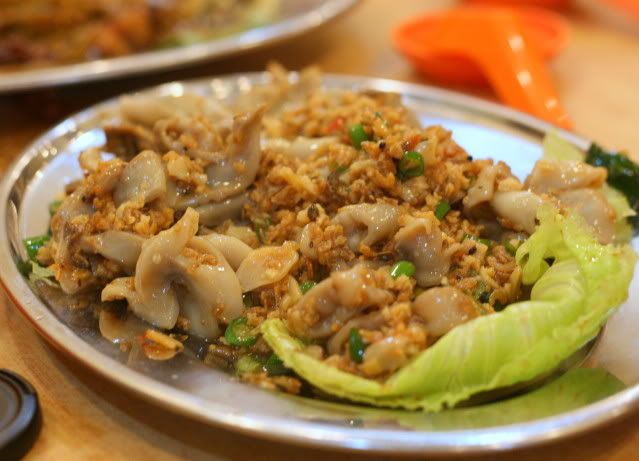 I am a sucker for intestines, and though alarm bells went off in my head, when the lady recommended this, (more like FORCED it upon me, she could see the weakness in me, chis), I ordered it, knowing I would be the only one eating it. It's sang cheong, which according to I can't remember who, is actually the FALLOPIAN TUBE of the pig, and not the intestine. We try not to think about its history, and its passage of time...oops, passage of sperm.

Dinner for 6 came up to slightly above RM60, with drinks. Could've been cheaper if I was not co-erced into ordering the fallopian tubes.



A great itinerary, if I may say so myself.


Footnote:
Okay, those of you intending to do the same thing, and take the LRT to PASAR SENI, be warned, the walkway from Pasar Seni station to Chinatown is VERY dim and dingy. It is a robbery, rape/murder site WAITING to happen. Bring along a bodyguard. I don't understand WHY the powers that be can't even get this right. Pasar Seni station is meant to be a tourist stop. It is a disgrace. Why is our Tourism Minister touring the world for ideas, and can't even get this right? And the Transport Minister as well. We PALE in comparison to Singapore and BKK...