Nothing quite like drinking before noon. It gives one a sense of complete liberation, like nary a care in the world. Even better when it's an INVITATION (for Champagne Brunch), and one doesn't have to worry about playing host. I had forewarned the hostess, knowing her friend's penchant for bubbly, that 1 case (12 bottles) of bubbly would not suffice, for the 10 or so people who would be there. She wisely heeded my advise, and hubby ensured that we had at least 18 bottles (of bubbly) for consumption.
Usually fairly punctual for appointments, I arrived at 11.15am, (supposed to start at 11am), but of course, no one was there yet. Already host insisted that I start the day with a libation hailing from Italy. I have to confess, I love
Prosecco
, maybe even more than Champagne. It's very drinkable, almost like having Sprite, but not as sweet, and yet having that lovely ethereal effect on the brain.
Realising that the bubbles might cause inebriation quicker than usual on an empty stomach, host brought out these lovely homemade currypuffs, made by his mother('s maid). Flaky pastry, with generous filling, it made for a perfect snack with the perfect drink.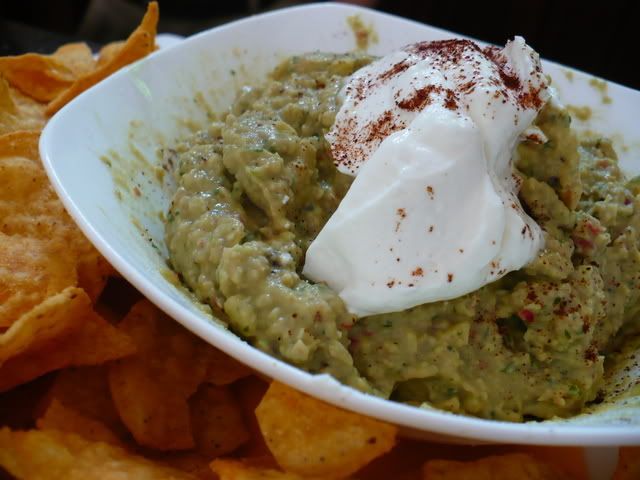 Hostess made this delicious guacamole dip, with very generous helpings of avocado, and sour cream.



As the guest started trickling in, more food was served, and more drink. There was that signature Chee Cheong Fun from Petaling Street, Fried Meehoon, presumably Roast Duck from 4 Eyed Guy, (sei ngan chai, Petaling Street), Roast Pork from Batu Caves, Quiche and Molten Chocolate Cake from FBB. (that's me, halloooo)...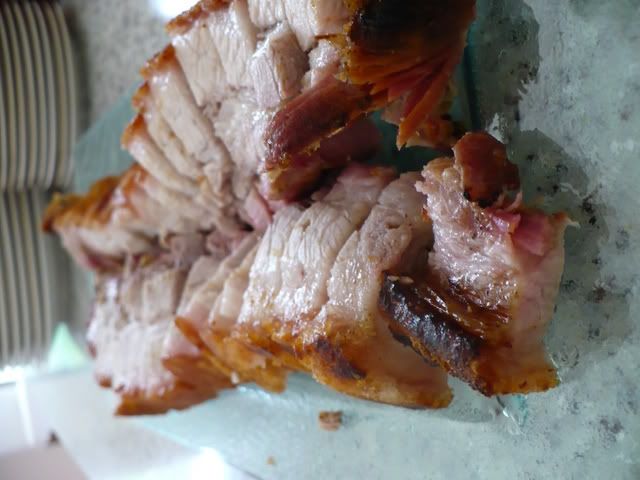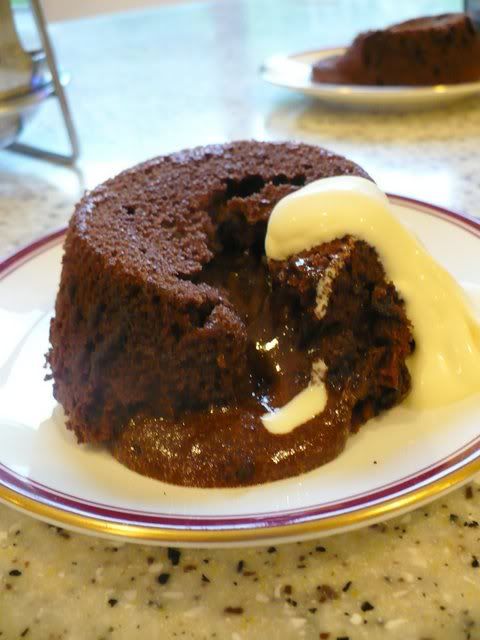 I was rather pleased with the outcome of the Molten Chocolate Cakes. This time, I spared no expense and used Valrhona Guanaja Chocolate. Alas, the batter only yielded 10 cakes, and as there were more guest than cakes, I had to forego tasting it. But from the feedback, which presumably was honest, it was a hit. (This is before the full effects of the 18 bottles kicked in)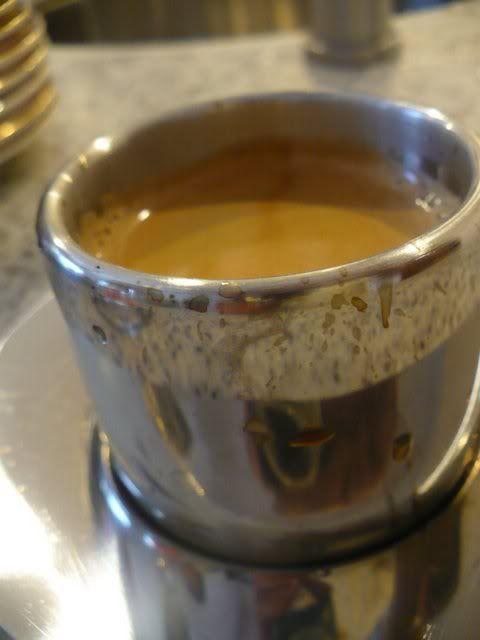 Nothing like a cup of freshly brewed espresso (another perk of drinking in the day time, I can afford to drink coffee, as opposed to night time parties, where a coffee would keep me awake all night) to compliment numerous glasses of bubbly.




This was the situation at 3.25pm. Party subsquently ended at 6 something, so you can extrapolate the total consumption.