International Sperm Donor buzzed me on Friday for lunch, but I had already eaten, but I had no problems accompanying him to eat. Being one of those health freaks, he opted to try the macrobiotics shop nearby. Not a place I'd usually go. A cornucopia of natural odors greet you as you enter the shop, ...it's a combination of organic vegetables, maybe compost, etc etc... a very unique smell that you don't find in Cold Storage or even the wet markets.
Anyway, I watched with passing interest as he ordered his "power drink", at RM16 a pop. That went down faster than you can say "GULP". Verdict, "Baa Baaa" (translation from lambspeak,
"I'm being slaughtered").
Yeah, I can't say the other dishes were of particular interest. The soup tasted healthy alright, and was in the same league aesthetically as raw oat bran...if you get my drift. The organic gyozas (???) tasted like stodgy peanut butter in a difficult wrap. At this point, I couldn't really be bothered to even take out the camera from my pocket, as the effort was hardly commensurate with the target objects.
Then THIS beauty came along: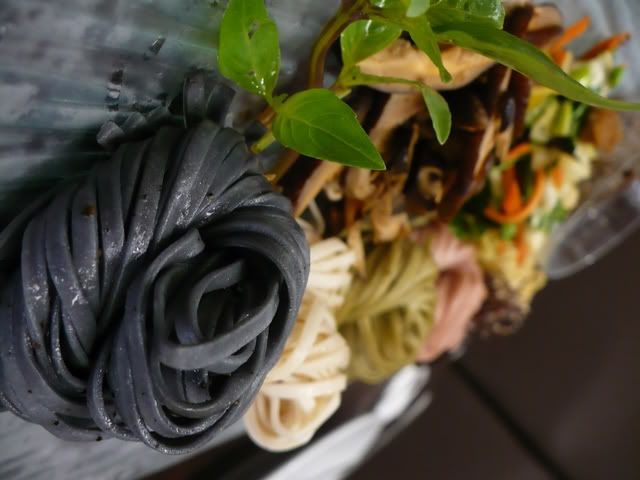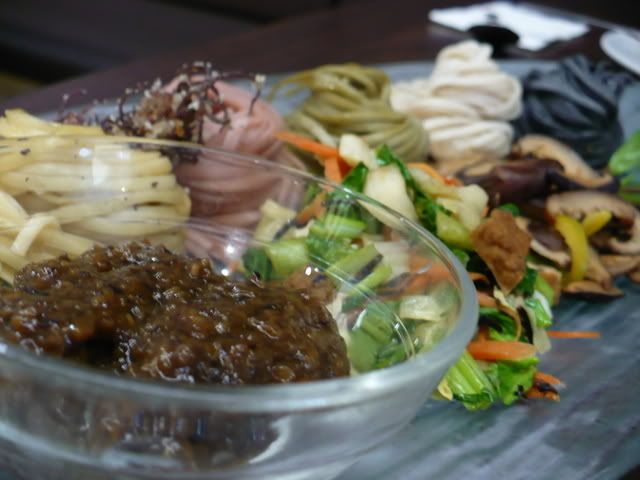 Doesn't that look divine!!!! Of course credit is due to ISD, who took the pictures. He claims copyright, but it's on my camera, so tough titties, or every waiter in town will be claiming copyright for pictures that they take for all the groupies that go, "excuse me ah, can take for us ah?".
Ah, but what is that wonderful old adage? Do not judge a book by it's cover? Yeah, well, words of ancient wisdom aren't to be taken lightly. Indeed. The noodle display may have LOOKED good, but put it this way, it's like looking at a beautiful painting of food and eating the canvas. That's how it tasted anyway.
Oh, yar, here's International Sperm Donor. You can contact him for contributions at 012-###****.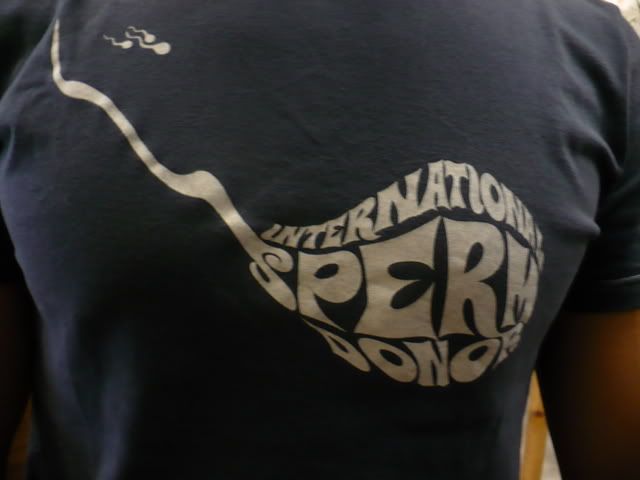 Oh yar, that little healthy lunch cost RM50.55. And that was for one person. So, basically living healthy is going to be the purview of the wealthy in time to come, looks like it.