Inspired by Nigel's Buns, I thought I would experiment, as a Good Friday treat to some of my friends, and make my own HCBs. (Hot Cross Buns).

Bread requires patience, and patience, is something I lack tremendously. Just ask the wife. I am as fidgety as an overdosed caffeine addict, and shun anything that requires waiting and watching for more than 5 minutes. Looking at the various recipes for HCBs made me feel slightly faint. All require proofing of the dough, and letting it rise to double the volume, and then knocking down, and then proofing again, and then shaping, and then proofing!!! ARGH!!!! There's more proof required than a criminal trying to get himself acquitted for blowing up people from northern asia.

Anyway, for the love of my friends, and an pent up desire, accumulated over 5-6 years, I decided to attempt and followed two recipes, one by Donna Hay, and one by Nigel Skelchy, both my gurus (except one I've never met)..... truth be told, Nigel's recipe trumps Donna's any day. Even though mine didn't turn out the way his did.

For starters, I felt my buns didnt rise as beautifully as Nigel's.... could be the lack of kneading and stimulation. Also, I added the shrivelled grapes at the wrong time. And then, to my horror, my CROSSes disappeared after baking....

So by the time they got to my friends, they were COLD, CROSSLESS, SAGGING BUNS...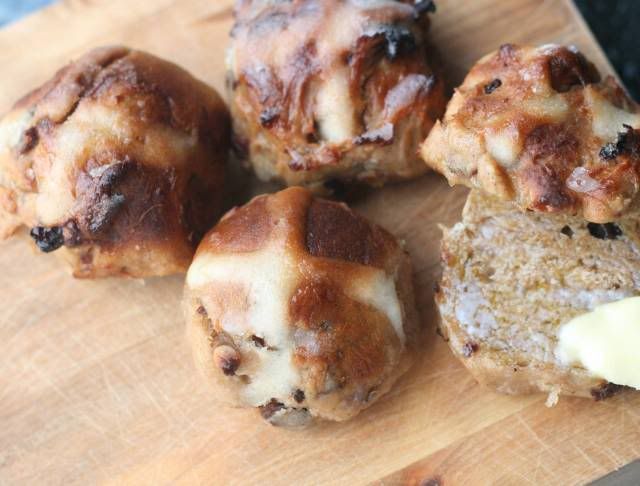 The cross is visible on some of the buns.

Anyway, I decided I simply HAD to attempt them again.



Didn't bother with the Donna Hay recipe this time, and concentrated on the masterbaker's one instead. (with some slight variation...as I couldn't be bothered to get some of the ingredients listed). Okay, 2nd attempt was slightly better, but again, due to lack of patience, which requires weighing each bun to get uniform size, I couldn't be bothered, and used the agak agak method, so my buns weren't all the same size. But aiya, okay la.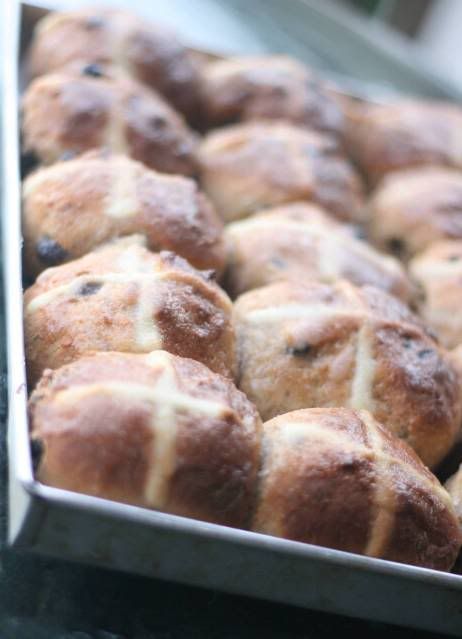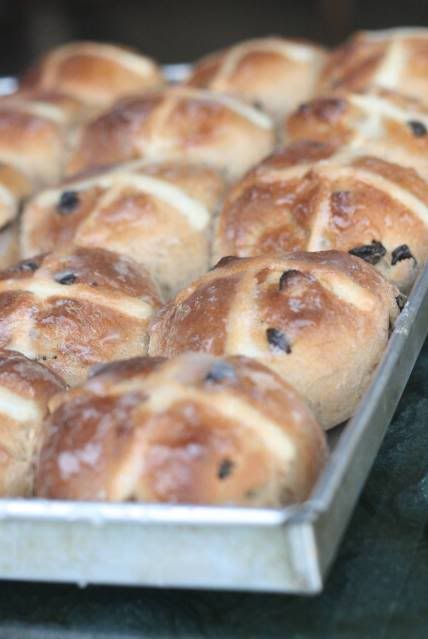 But yeah, kneading is not such a bad thing. Neither is proofing, coz you can actually go and watch one episode of Heroes or Grey's Anatomy while waiting....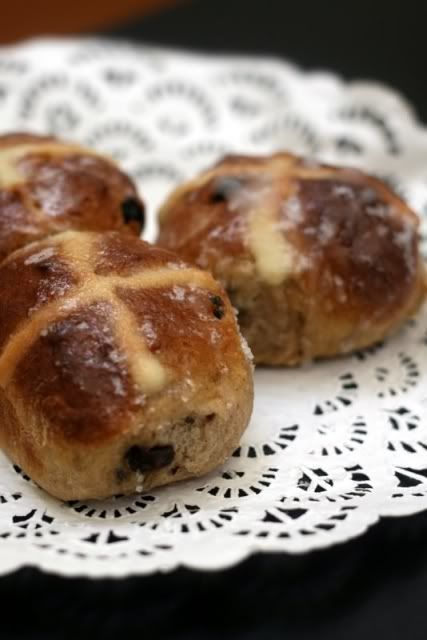 Anyway, the above picture is taken by the QUEEN OF THE DSLR.... this is why she's the queen...she can make anything look good hor....