PALM SUNDAY...
A very large crowd spread their cloaks on the road, while others cut branches from the trees
(presumably palms)*
and spread them on the road. The crowds that went ahead of him and those that followed shouted,
"Hosanna to the Son of David!"
"Blessed is he who comes in the name of the Lord!"
"Hosanna in the highest!"
- Gospel Accdg To Matthew, Chap 21 vs 8-9
*Italics my own words....
Yeah, so anyway, as I was driving back, in a torrential storm, on a Sunday evening after a massage with the blind fler, I get an sms ...tit tit, tit tit [sms tone]... Despite large billboards saying, DO NOT SMS AND DRIVE, I pick up the phone and read it with one eye, (the other eye on the road), and I could NOT believe the text message:
"Palm sunday, just made hot cross buns. Baked with lurve, so come collect them now" - from my
FAVOURITE baker boys, Nigel of Just Heavenly
. I take the safer option, and call the fler, and delightfully detour to the Heavenly place.
Nigel is alone, pottering around in the kitchen,
his buns on full display
, and they look absolutely divine. Hot off the oven, I popped TWO into my mouth in succession. Absoooolutely JUST HEAVENLY!!! Ah, good choice of name hor. And, as an added bonus, he gave me a quarter of his famous VANILLA DREAM, a gorgeous butter cake sandwiching a glorious french buttercream. His fabulous cream isnt as sweet as the usual buttercream with icing sugar, and has a lovely satiny silky smooth texture, that just melts in your mouth, while probably coagulating in your arteries too.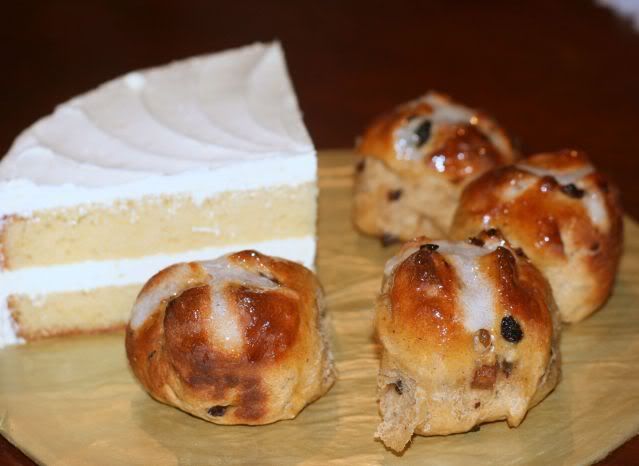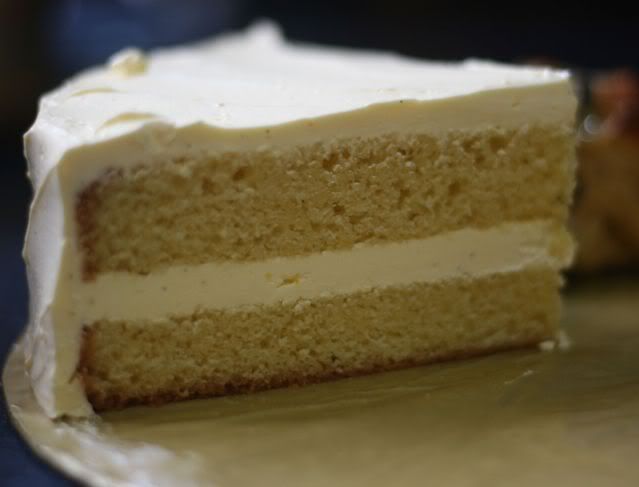 The hot cross buns, absolutely yummy. It contains sweet potato, so the texture is moist and fragrant like potato breads. And fresh out of the oven, it really cant get any better. Inspires me to make some to give my friends at good friday service.


Thanks heaps Nige, you're the best. (and Allan opcors). Big big hug.
BESTEST NEWS OF ALL
: Nigel's buns are available for SALE! (for you unlucky sods who didnt get them free). Cake is obviously for sale also la.
Click
here
for details of JUST HEAVENLY PLEASURES contact details.