For some bizarre reason, I was SURE that the invite for the Champers Brunch was at Iketeru. There we go, to one of KL's most expensive carparks, where the security guards make a half hearted feeble attempt at checking your car for bombs, only to find out to my horror, that I had misread the invite. It clearly stated, "lunch at PREGO"..... gosh, I must be getting senile. That was RM6 down the toilet (amongst other things, by the end of the day)....
Oh, be warned people, credit card companies have now started charging an outrageous exorbitant amount of 1% for late payment. (over and above finance charges). So for a balance of 3k, you'll be paying RM30 late payment even if you're a day late. Daylight robbery I tell ya.
Fortunately, Sunday traffic at noon is fairly smooth flowing, and we had intended to start drinking early, afterall, it WAS champagne brunch....so even after the wrong venue fiasco, we still arrived at
Prego at the Westin
in good time. In fact, apart from the host, and birthday girl, we were the earliest guests. Nothing like a nice cold glass of Laurent Perrier to calm one's nerves down.....
The buffet spread is quite elegant. Waiters come round with platters of stuff, like Penne Ariabiatta, Squid Ink Pizzas, Squid Ink Pastas, and you can walk around and help yourself to the buffet starters, the usual oysters, prawns, etc etc.
Platters of meat from the barbeque section are also available. The baby back beef ribs were tender and falling off the bone.
The barbeque chicken was also tasty and succulent. But really, I was more interested in the bubbly stuff that was by now making me rather happy for a Sunday afternoon.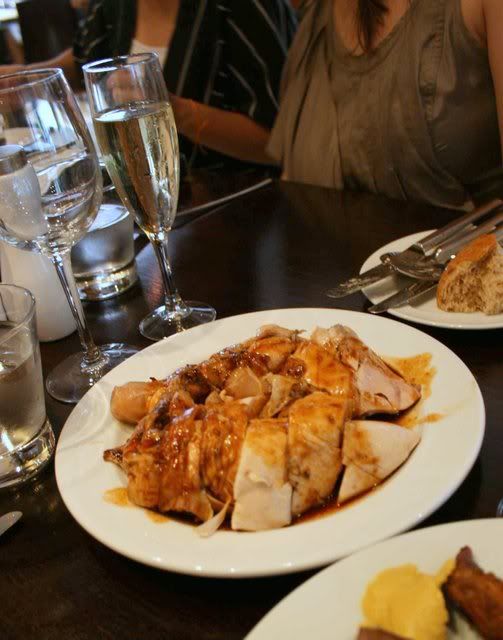 This aglio olio was delicious, and I love that we can choose teeny weeny portions like this for taste. Should be easy enough to replicate at home. Lemongrass could probably do this for her bald eagle's wednesday dinners.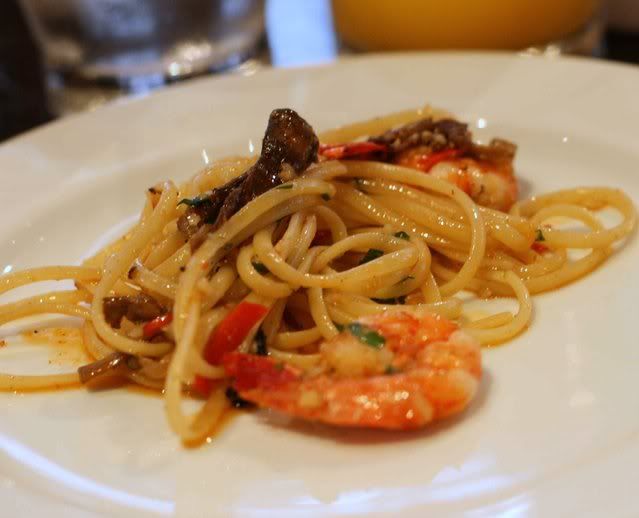 Ah, although personally I prefer Proseccos for day time drinking, I guess who am I to object if its French. Actually at RM198++ per head, for the champagne brunch, it makes sense to try and finish an entire bottle on your own, as I think each bottle costs about RM200. I may have succeeded, but I think the wife kinda pulled down our average.

More stuff from the BBQ, the most divine and tender roast lamb. It must look like we were awfully carnivorous, but actually I was too lazy to move around the buffet to photograph, and these platters were conveniently placed in front of us. I don't remember eating very much actually. It's amazing how filling champagne can be on its own.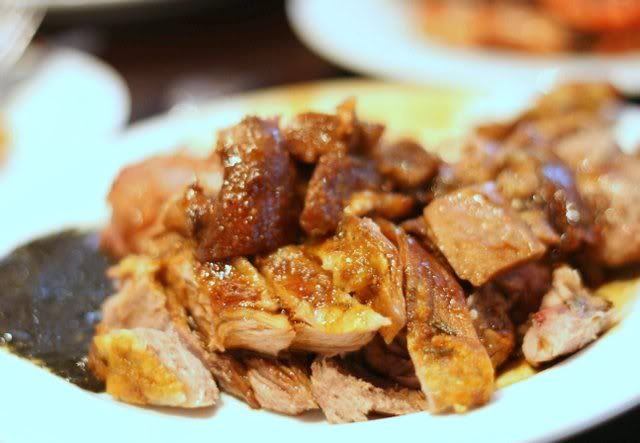 The dessert selection, I have to say, was not very impressive. Everything looked good, but nothing really tasted good. (somehow on a day when the mind is sharper, and not dulled by residual alcohol, I think that preceding line would have been followed by an analogy vaguely relating to something political, or government). What's the cantonese saying? Hou tai mmm hou sek. Nice to see, not nice to eat.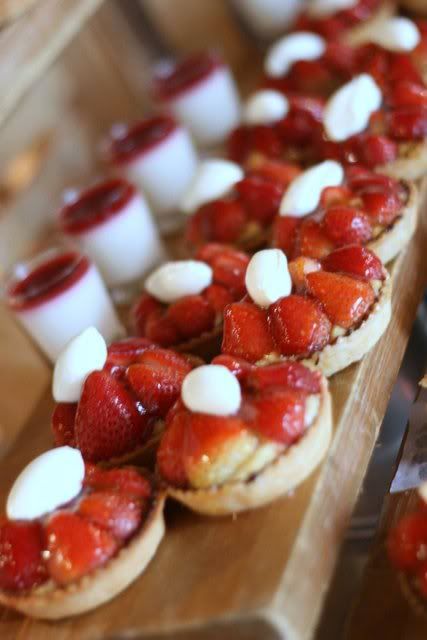 So since dessert was dismal, we decided to go back for starters.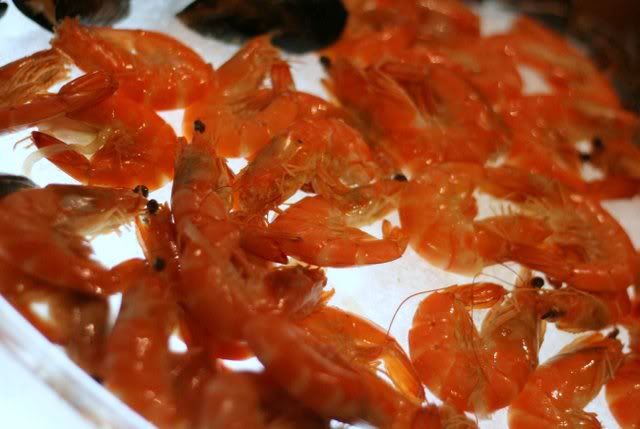 Nah, kidding. Just that I was too lazy to rearrange the pics.



This tart looked promising. Chocolate Pear. Again, nothing to shout about.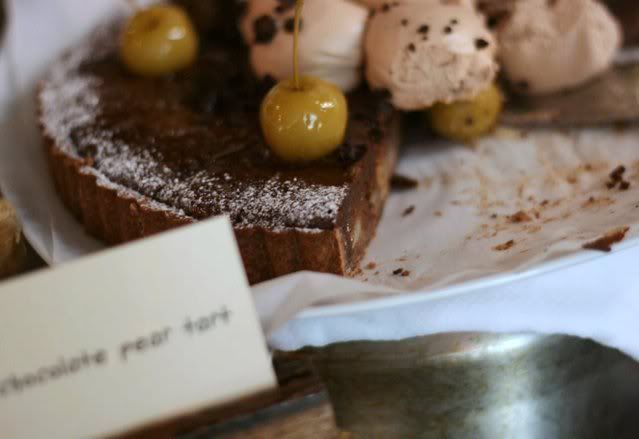 I was soooo excited when I saw that roll thing, which they labelled as Canelloni, but I'm pretty sure its a canoli. I have only ever seen it on Everybody Loves Raymond, and have been dying to try it. The minute I plopped it onto my plate, I could hear the alarm bells of regret. First, the cream looked too white, and that can only mean one thing. FAKE NON DAIRY CREAM!!! ARGHHHHHHHHH! Might as well put me on a torture rack!!!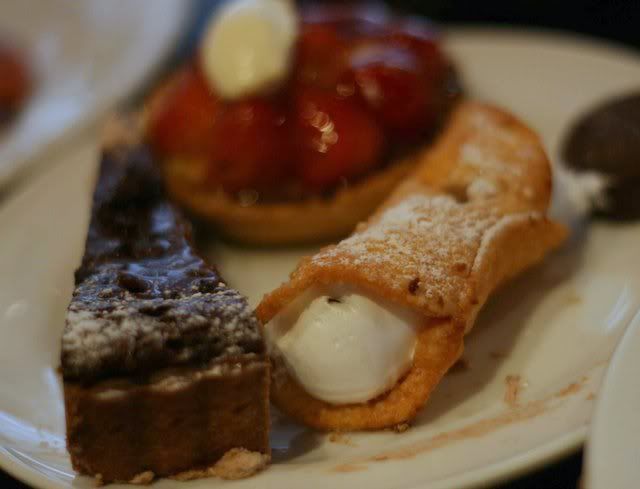 Okay, the ice creams were good, and the freshly baked chocolate souffle was also very good. So if you go for the desserts, stick to those items.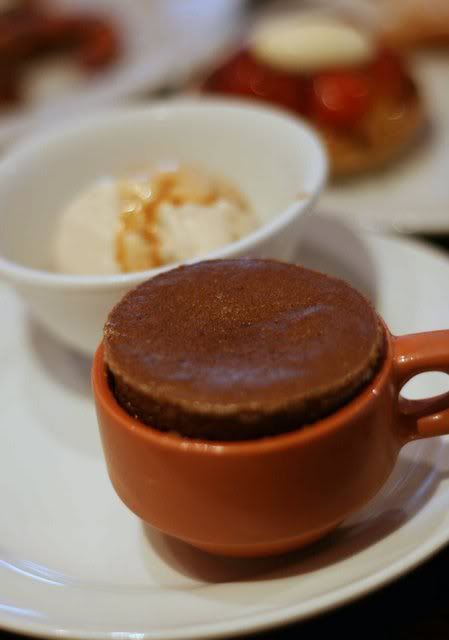 At about 2.15, I saw the neighbouring table get a round of what looked like Cosmopolitans. (apparently known as Cranberry martini). Having just watched Sex and The City the night before, I thought OOOOH, I MUST TRY!!! Not bad, cocktails are free flow too in this buffet. So we ordered a round of them. Well, hence the title of this post.

Verdict for the cosmos, its a chick drink la.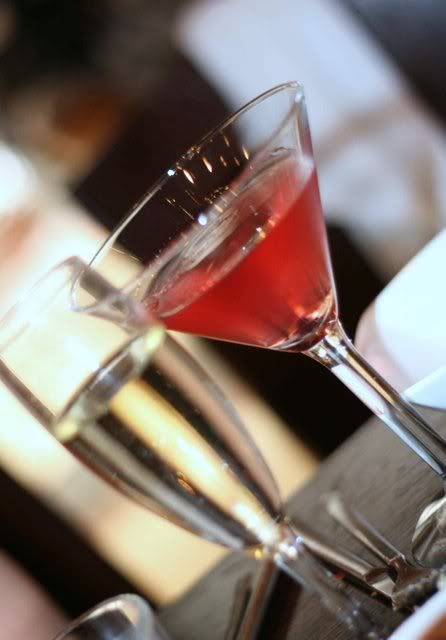 This time we were wiser, and approaching 2.30, when all free flow ceases, we kinda stocked up ......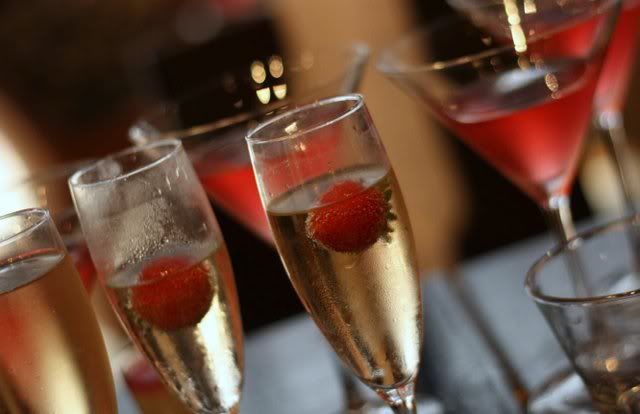 One of the other guests had brought these cupcakes for the birthday girl. The only thing I remember was that the buttercream was laced with Cointreau. However, after 8 or 9 glasses of champagne, and 2 cosmos, a buttercream laced with Cointreau is like putting a drop of brandy into a cauldron of dodol.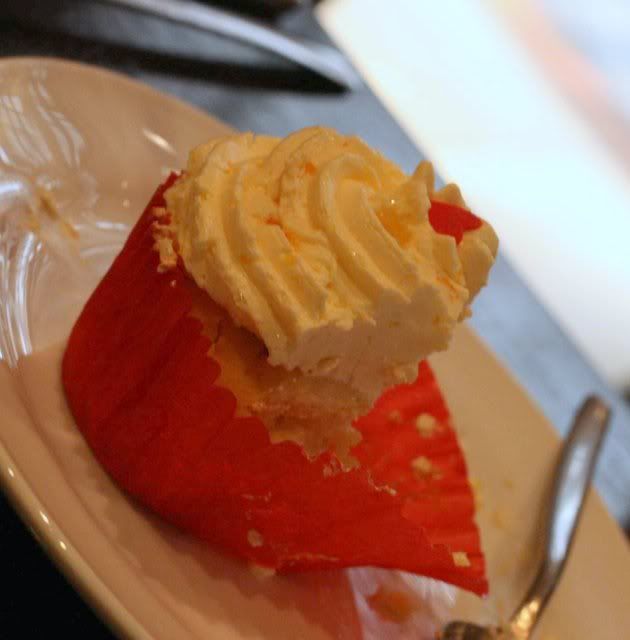 Oh, what a painful Sunday evening. Trying to stand upright at family dinner and pretending to maintain some form of sobriety. Such are the trials and tribulations of life.